Are These The Perfect Wireless IP Phones?
Grandstream WP810 & WP820
Grandstream's Cordless WiFi IP range are high quality devices, designed to suit a variety of enterprises and vertical market applications, including retail, logistics, medical and security. The WP810 and WP820 offer a powerful combination of features, mobility and durability to suit all portable telephony needs.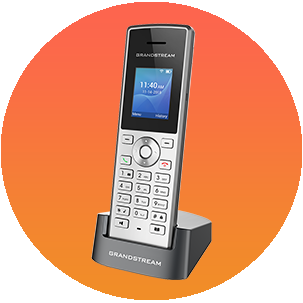 6hr talk time, 120hr standby
1.8 inch colour LCD
Linux OS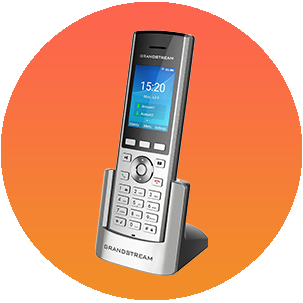 7.5hr talk time, 150hr standby
2.4 inch TFT colour LCD
Android OS
WP810 & WP820 – Detailed Product Comparison
Whilst looking similar on the outside, these phones have some key differences.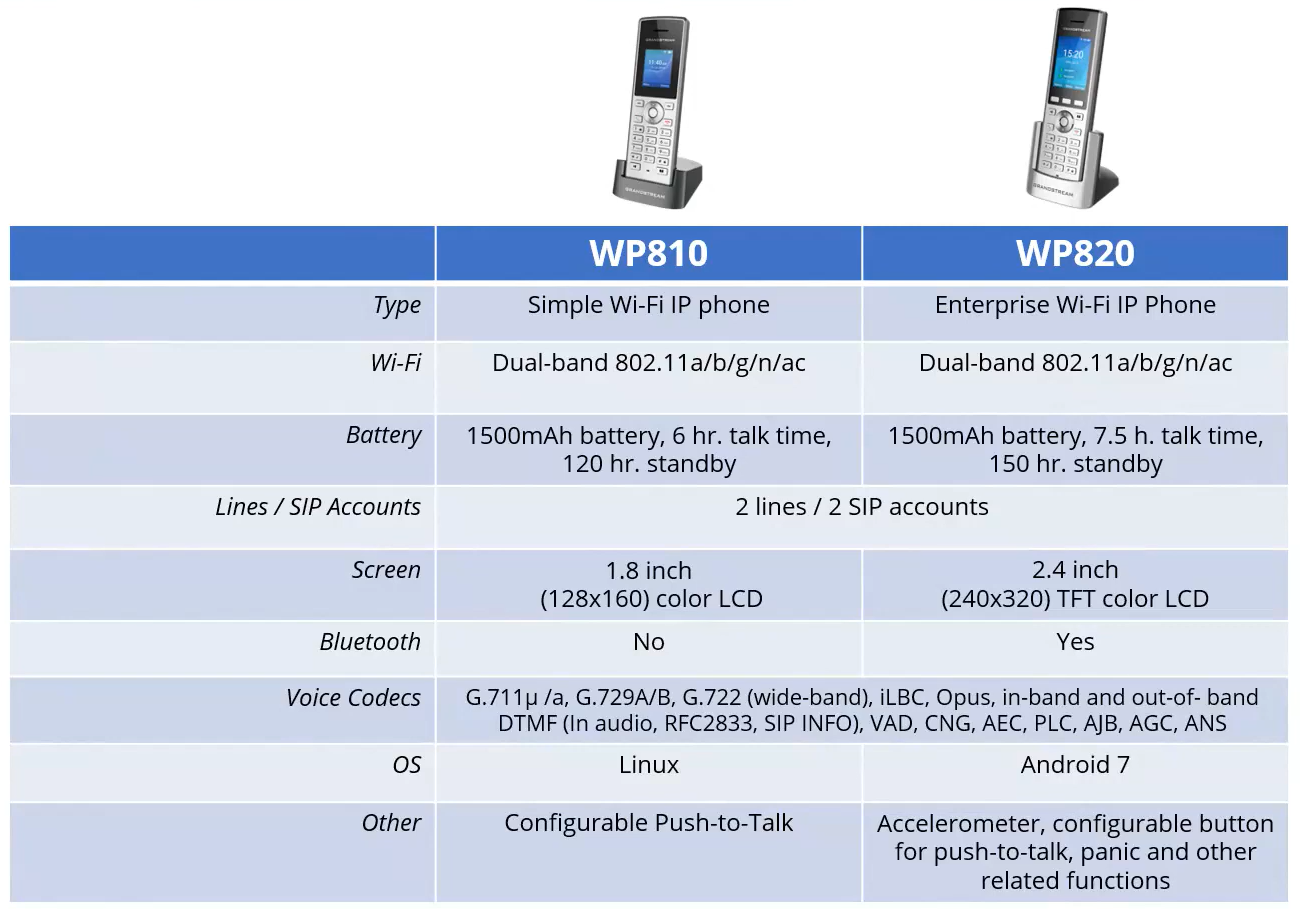 The Latest Grandstream WiFi Phone: The WP822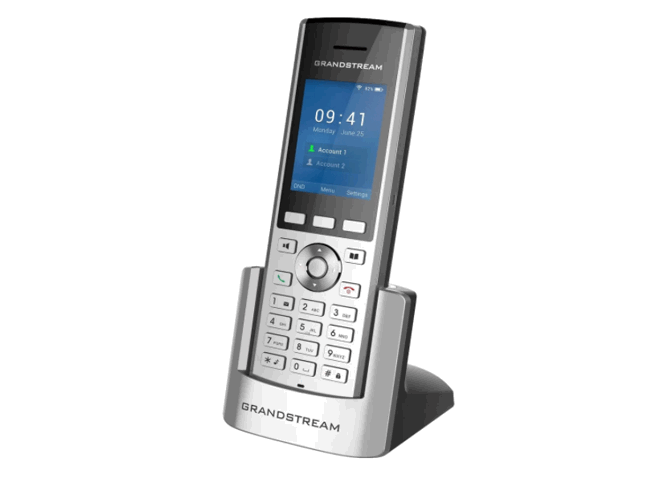 Grandstream have recently released the WP822, an Enterprise WiFi IP Phone, featuring many of the same features as the WP820, but with a larger capacity battery and the Linux operating system.
Now available at VoIPon.
Grandstream Networks
Grandstream Networks, the award-winning IP voice, and video telephony manufacturer offers cost-effective IP phones which are designed for a range of requirements, from light phone users to enterprise users and managers.
For reseller and trade pricing, deal registration or any technical requirements, please contact the VoIPon sales team on: +44 330 088 0195.