Global #2 SIP phone provider Yealink's five-day appearance at the CeBIT 2015 in Hannover, Germany (March 16-20) was another successful step in its journey towards increased brand recognition and extended business reach in the Unified Communications (UC) terminal market of Europe and the rest of the world.
In addition to establishing substantial contacts with distribution and retail partners across the region, Yealink presented its next generation of communication solutions, which includes its full HD video conferencing Video Conferencing range with the Yealink VC400 and Yealink VC120 and the Diamond IP Conference Phone CP860 as well as SIP phones in the upgraded T2 series phones (SIP-T20P, SIP-T21P, SIP-T22P, SIP-T23G, SIP-T26P, SIP-27P, SIP-T28P, SIP-T29G) and the ultra-elegant T4 series (SIP-T41P, SIP-T42G, SIP- T46G, SIP-T48GN).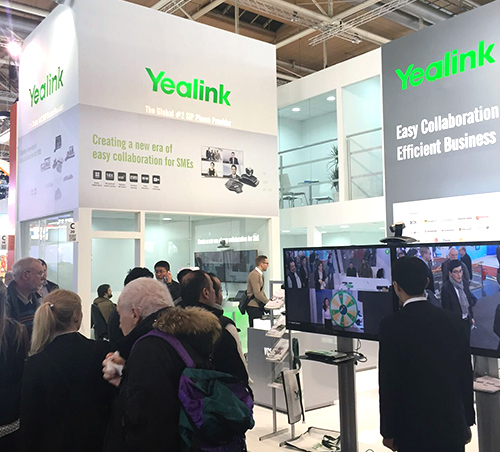 In line with our exhibition theme of 'Easy Collaboration – Efficient Business,' we presented communication solutions that enable businesses of every size to design their communications in a future-proof and cost-efficient way," said Karmy Wang, Yealink Product Director. "We are pleased to see that our products resonated strongly with industry clients at CeBIT, especially our VC series.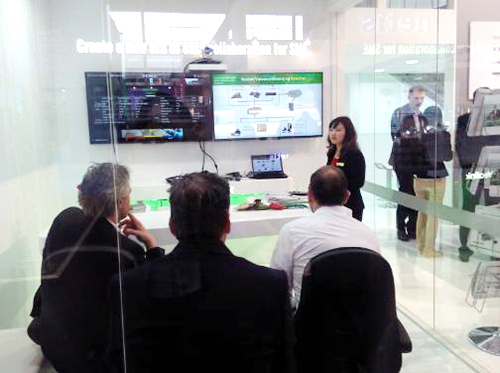 As the latest innovation of Yealink's UC terminal portfolio, the VC series was the star of Yealink's booth. To create an immersive VC series experience, Yealink gave CeBIT visitors product trainings and a live conference demonstration involving the VC400 (for head office) at its exhibition booth, plus the VC120 (for branches) at Yealink's headquarters in Xiamen, China. The live videoconference with content sharing wowed visitors with its superior audio and video quality. Guests enjoyed a lucky prize draw held in Xiamen via videoconference, with winners winning their gifts at Yealink's CeBIT booth.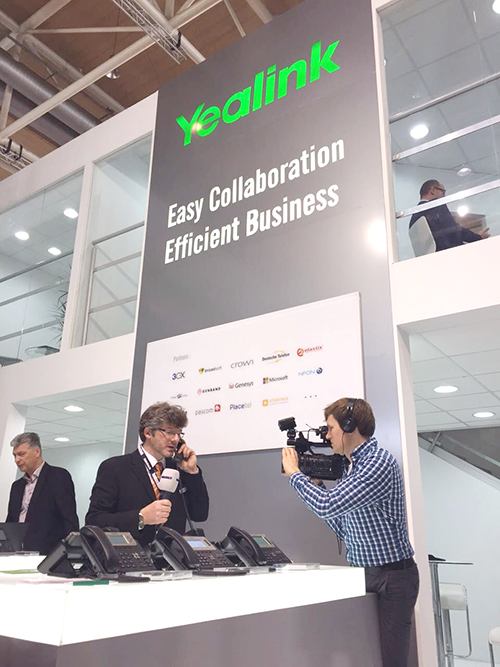 Yealink shared its booth with PBX manufacturers 3CX, NFON, Placetel and Starface, as well as with gate experts Patton-Inalp, offering a broad selection of consulting services to CeBIT visitors. Yealink also received interviews with multiple media outlets at CeBIT.
The CeBIT exhibition demonstrated that our UC terminal solution roadmap fits the needs and demands of the European market," said Yealink's Karmy Wang. "The expo in Hannover also showed Yealink's popularity in the UC market and its innovative potential," he added. "We look forward to further impressing the industry at CeBIT 2016, where we will unveil new revolutionary solutions.
VoIPon interview Yealink on the new T27P, T29P, VCS and more @ CeBit 2015
VoIPon Get a Closer Look at the Yealink Video Conferencing System @ CeBit 2015
Share this story with your friends or work colleagues. If you want to stay up to date with our latest products, industry news and offers you can sign up to our monthly newsletters, keep up to date with us on Facebook or follow us on twitter @VoIPon.