VoIP Phone manufacturers are continuing to develop and introduce newer DECT Phones aimed at the SOHO and SMB industry. The Capabilities of wireless IP phones have much changed since the first DECT standards were introduced by ETSI in 1992.
IP DECT phones enable you to take advantage of VoIP technology with the added ability to roam from a single location, ideal for those constantly on the move from their desk.
Yealink have now joined the DECT Wireless IP Phone market with the release of the Yealink W52P and the Yealink W52H Additional Handset (SIP-W52H)
The Yealink W52P DECT system will be targeting the the SOHO and SMB market as its prime audience.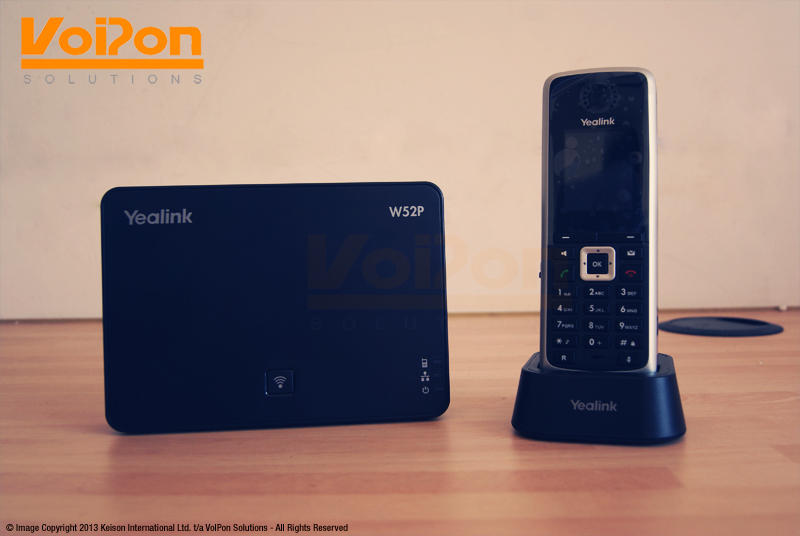 Features
The Yealink W52P comes with a number of advanced phone features which makes the model ideal for home or business use. Included is the Yealink W52 Base Station and the Yealink handset. This gives you a complete solution to get started, however you can purchase Additional handsets in the form of the Yealink W52H.
In total you can connect up to 5 DECT cordless handsets to one DECT base station, with up to 4 simultaneous external calls. This makes the product an affordable cost effective solution for a small office/ home environment.
The Yealink W52P also supports OpenVPN. This will enable you to connect the DECT Phone via OpenVPN, which is an open source virtual private network (VPN).
List of Full Phone Features
Up to 4 simultaneous calls
Up to 5 handsets, Up to 5 VoIP accounts
Handset select for receiving call
Handset and Number select for making call
Paging, Intercom, Auto answer
Call hold, Call transfer
Switching between calls
3-way conferencing
>Call waiting, Mute, DND
Caller ID display, Redial
Anonymous call, Anonymous call rejection
Call forward (Always/Busy/No Answer)
Speed dial, Voicemail, Silence
Message Waiting Indication (MWI)
Local  Phonebook for up to 500 entries (store in the base)
Remote Phonebook
Phonebook search / import / export
Call history (Outgoing/Missed/Accepted)
Direct IP call without SIP proxy
Reset to factory, Reboot
Keypad lock, Emergency call
Dial Plan,   Music on hold
Broadsoft Directory, BroadSoft Call Log
Broadworks Feature Key Synchronisation
Open VPN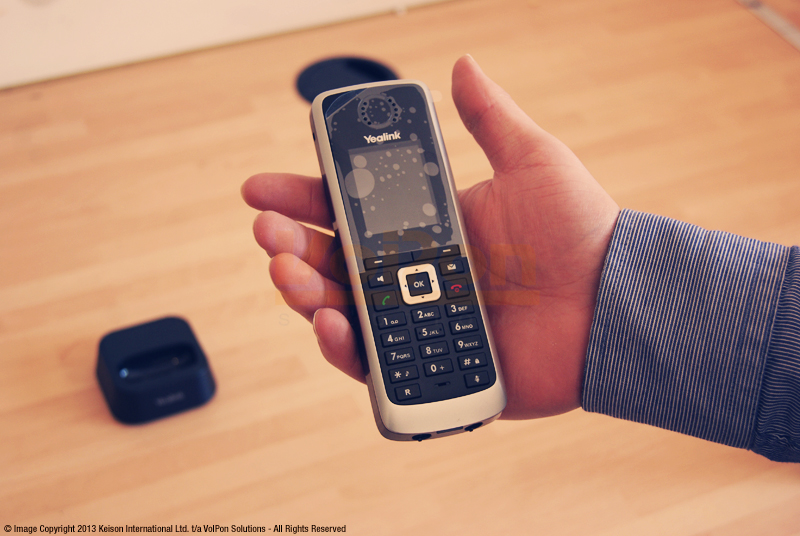 The Yealink W52P DECT Phone is a smart looking model and has a similar appearance to a number of IP Dect products currently selling well in the VoIP Market. These include the Gigaset DECT IP Phone range with the Gigaset R410H PRO Robust DECT Handset, Gigaset N300IP DECT Base Station and other brands such as the Snom M9R DECT,  UniData WPU-7800, Polycom Kirk Handsets & Server range and the Panasonic KX-TGP500 Cordless SIP Phone system.
The handset it fitted with 1.8'' 128×160 pixels color display. The Yealink Wireless Phone also features a LCD backlit and Key backlit with 12 key numeric keypad, 5 navigation keys,2 softkeys, 6 function keys and 6 shortcut keys.
The phone can be used for any market, however it would probably be a good choice for staff within a small office, small health centre or warehouse and it will be a good purchase for those looking for an affordable DECT solution.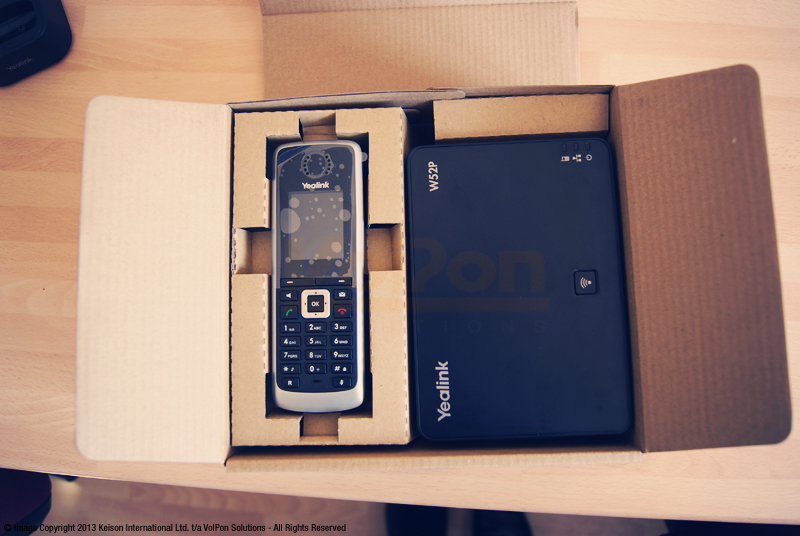 Package Features
1 x Handset, 1 x Base Station, 1 x Belt Clip 
2 x Rechargeable Battery, 
1 x Charger Cradle, 2 x Power Adapter
1 x Ethernet Cable, 2 x Guide, 1 x CD-ROM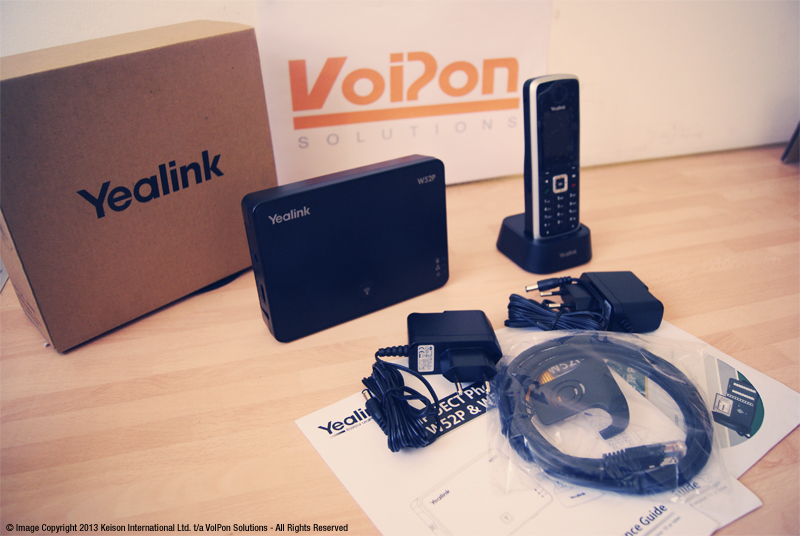 Share this story with your friends or work colleagues. If you want to stay up to date with our latest products, industry news and offers you can sign up to our monthly newsletters, keep up to date with us on Facebook or follow us on twitter @VoIPon.