Sangoma has announced that the company's director of marketing, Jeff Dworkin, will speak at the 2013 North Carolina Telecommunications Industry Association (NCTIA) Technology Conference. The event will be held March 6 and 7, 2013 at the Twin City Quarter Embassy Suites in Winston-Salem, North Carolina. Mr. Dworkin is scheduled to speak on March 6 at 1:50 pm.
Sangoma manufactures a wide variety of high quality analogue cards, BRI cards, PRI cards and hybrid VoIP cards. They also produce a vast series of VoIP gateways including Session Border Controllers and the Vega Series.  Sangoma's products are designed for simple integration with open source and closed source IP PBX applications, contact centers, unified communications systems and service provider networks.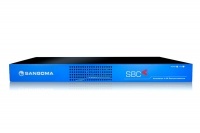 In his presentation, Mr. Dworkin will focus on IP to TDM transition and interworking. He will discuss many of the challenges facing service providers that are looking to extend VoIP-based services to existing subscribers, and will describe strategies to aid in the retention of subscribers that are moving to IP-based systems and services. Using a series of transition scenarios to illustrate best practices, Dworkin will also provide the audience with tactical solutions for integrating a wide variety of disparate technologies and networks cost-effectively and seamlessly.
Although Voice over IP (VoIP) and Session Initiation Protocol (SIP) have been a part of the telecommunications landscape for some time, there is still a significant amount of TDM technology in central offices and service provider networks that significantly complicate deployment scenarios," said Jeff Dworkin, director of marketing at Sangoma. "Issues like maintaining network security while enabling TDM and IP interworking is a good illustration of the challenges facing last-mile service providers. The good news is that many of these issues can be easily and cost-effectively addressed through integrating a variety of techniques and solutions at the edge of the network."
Share this story with your friends or work colleagues. If you want to stay up to date with our latest products, industry news and offers you can sign up to our monthly newsletters, keep up to date with us on Facebook or follow us on twitter @VoIPon.