The Digium D Series IP Phones provide productivity-enhancing features. These advanced features include the likes of status reporting and visual voicemail.
The D Series IP phones also offer buttons called busy lamp field (BLF) keys that allow the user to program phone features to a dedicated key for easier and quicker access.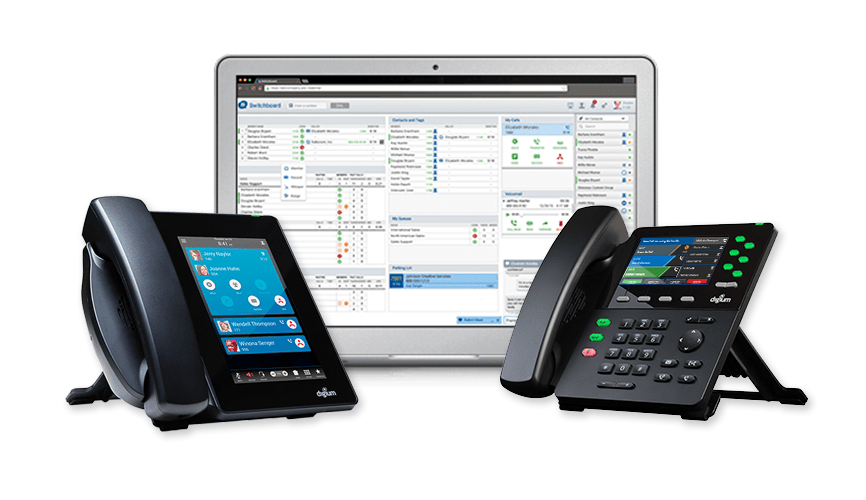 Designed for Managers and Admin
The D-Series IP phones, offer plug-and-play deployment that allows users to move phones around as needed without getting IT involved or changing extensions.
Other advantages of IP phones can be industry-specific, such as 3rd party integrations for those in the education industry or metrics for call centre managers.