Fanvil provides VoIP communication solutions for small and medium sized businesses, as well as large mission-critical enterprise environments.
HD Voice for clear communications
Works with a variety of popular platforms
Great for offices, warehouses and more
Easy configuration via web interface
The Fanvil i20T SIP Door Phone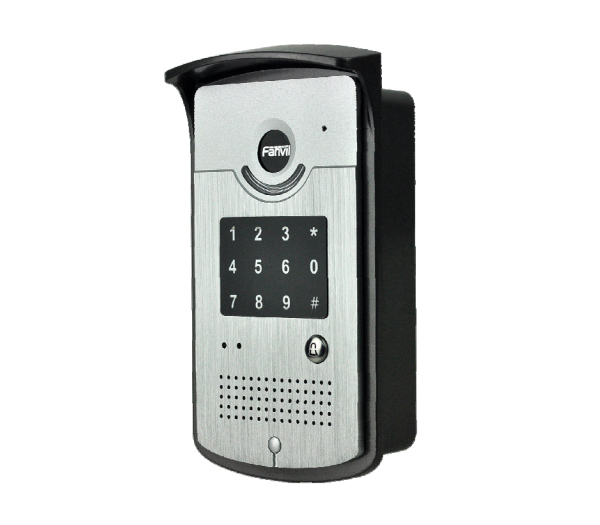 The Fanvil i20T is an all-in-one door phone that features 2 SIP lines, HD voice and a touch button. It supports remote DTMF and can use RFID cards to open the door. The numeric keypad can be configured to open the door via local password, or as a dial pad to call the proprietor to open the door. There is also a speed dial button for ease of use.
Fanvil i21 / i21T SIP Door Phone

The Fanvil i21 and Fanvil i21T are tough, waterproof door phones that also feature 2 SIP lines, ideal for SIP intercom and IP broadcasting. The HD voice is improved through noise cancelling so you can be heard clearly even in busy environments.
Warehouse / Office Security Access 
Ability to open doors with the use of RFID / Proximity Card
All Fanvil SIP Intercoms work with many popular platforms such as 3CX, Asterisk, Broadsoft, Epygi, Elastix and many more. They are ideal for offices and warehouses and can connect with VoIP phones, PCs or SIP softphones.
Share this story with your friends or work colleagues. If you want to stay up to date with our latest products, industry news and offers you can sign up to our monthly newsletters, keep up to date with us on Facebook or follow us on twitter @VoIPon.