What is the snom D725 VoIP Phone?
The snom D725 is a VoIP Phone that is high in quality and offers advanced features. Part of the snom VoIP Phone range, the D725 has two Gigabit Ethernet Switches and offers great flexibility and functionality in the workplace.
snom VoIP phones are designed at a range of different communication needs. The range features products like the entry level snom 300 and the new snom D715. snom IP phones cater for all budgets and business requirements.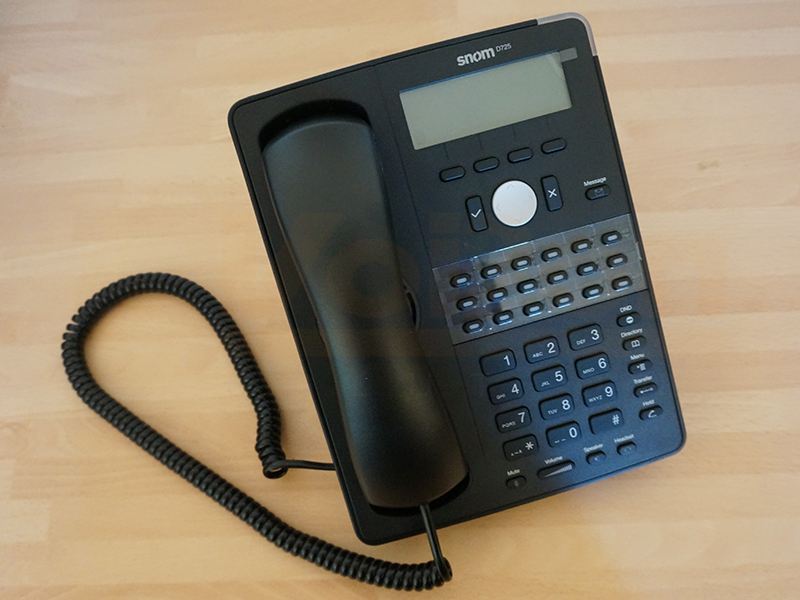 What are the key features and benefits of the snom D725?
The snom D725 has features that include:
2 Gigabit switches
USB port
Wideband audio
18 configurable function keys with LEDs
12 SIP identities
The snom D725 has a number of benefits that include a backlit graphical display, a wideband hands free speakerphone that can increase productivity, along with the electronic hook switch support enabling the use of wireless headsets. The D725 has a dual angle footstand at 46 and 28 degrees.
The D725 also has support for advanced remote management and provisioning features. The 18 programmable keys with built in LEDs enable users to see visual call indication and use a variety of one touch functions including presence indication, speed dial and busy lamp field.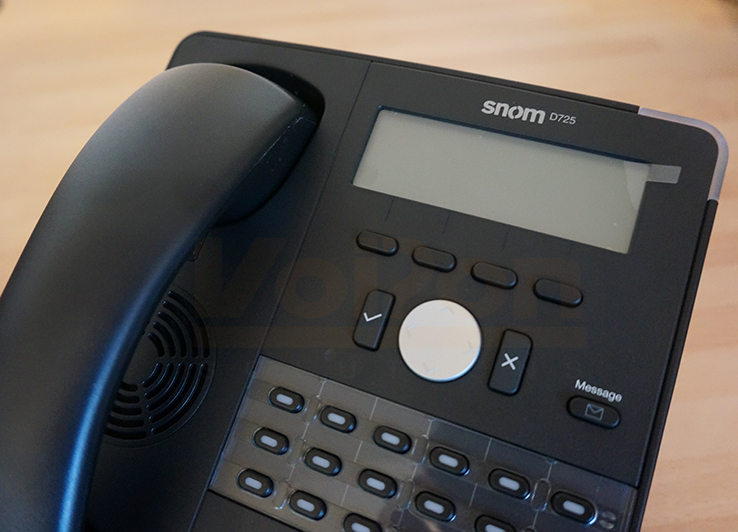 Who should use the snom D725?
The snom D725 is designed for moderate to heavy phone users in intensive phone-use environments. 
What other models are available?
The snom D715 is also available in the snom VoIP Phone range. The D715 offers 4 SIP accounts and 1 Gigabit port. The D715 is designed for entry level phone users.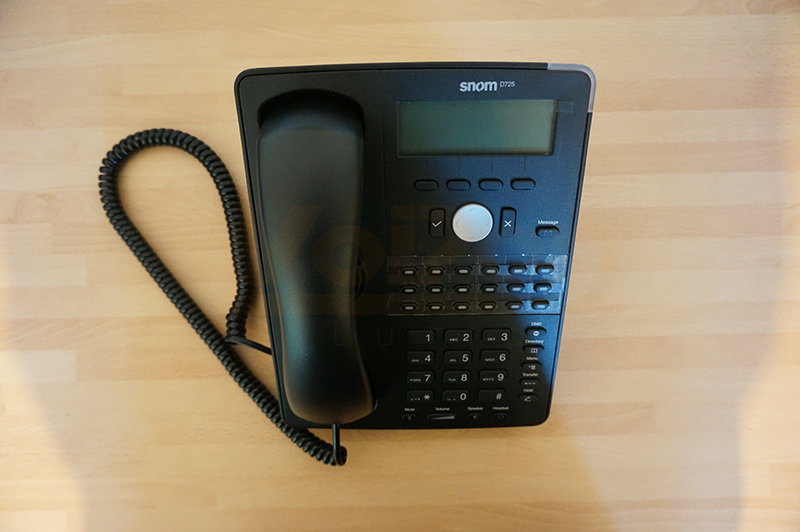 Summary
The D725 is high in features and functionality, making it an excellent business solution for medium to heavy phone users. The snom D7 expansion module can increase the functionality of the phone further. 
Share this story with your friends or work colleagues. If you want to stay up to date with our latest products, industry news and offers you can sign up to our monthly newsletters, keep up to date with us on Facebook or follow us on twitter @VoIPon.