Grandstream Networks, an award-winning IP Voice and Video Telephony company, offers powerful WiFi Access Points with high performance and a tremendous WiFi coverage range enabling a large number of customers to be supported.
The Access Points can be paired with 3rd party routers, future Grandstream routers as well as existing WiFi networks, making them ideal for both new and existing WiFi deployments.
About the Access Points
The Grandstream WiFi Access points offer a range of different Access Points that can be applied to different environments and locations depending on their size. Smaller Access points can be installed for both indoor and outdoor purposes and can cover a range of up to 175 meters and host up to 450 clients' devices, whilst the long-range access points can accommodate up to 450 client devices with a range of up to 300 meters.
Smaller businesses such as a small office, coffee shop, or hotel room, would require devices with a more moderate capacity and internet speeds which have a total throughput of 1.27 Gbps, and 2x2 MIMO technology which can support up to 100 client devices. Bigger buildings such as a school or large office work environments would require devices with strong connectivity to provide WiFi throughout.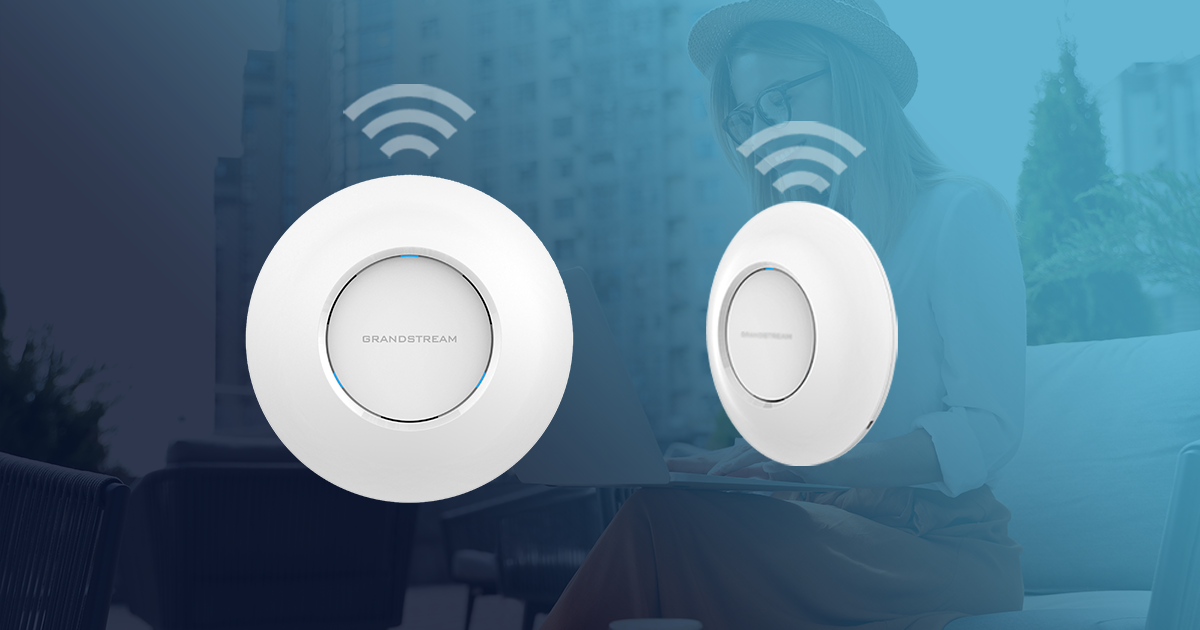 Network manager – GWN Cloud and GWN manager
GWN Cloud offers free centralised management for Grandstream access points and allows you to monitor your network connectivity across multiple locations in your enterprise from anywhere. It also enables network installers to configure, manage and troubleshoot their client's GWN deployments without having to go onsite. The GWN cloud can be accessed and managed from any web browser or via the official GWN cloud app. The GWN manager offers simplified configuration and management enabling the access points to be added to the account either manually or via the user interface by entering the MAC address on the device or using the app to scan their barcodes.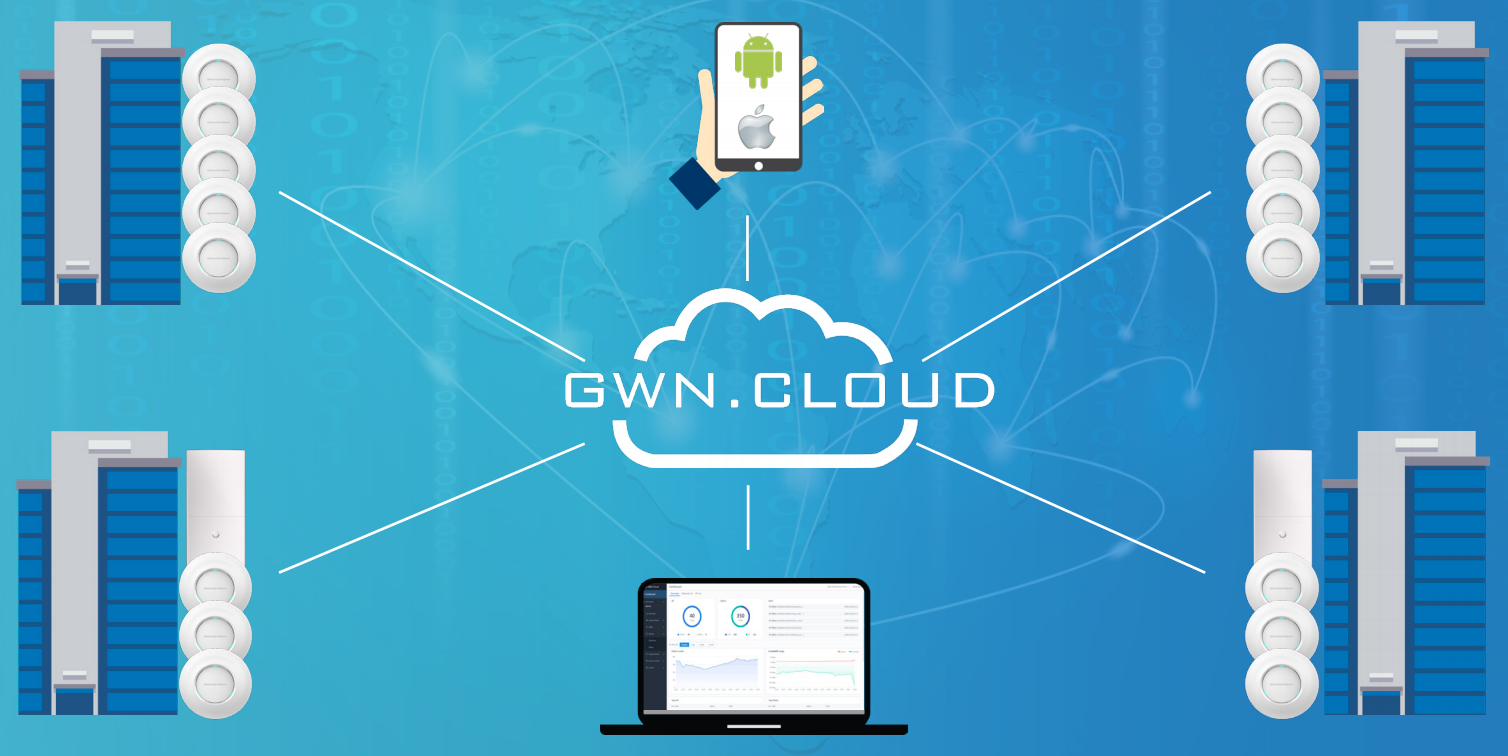 SPEAK TO US
For reseller and trade pricing, deal registration, volume discounts or any technical requirements, please contact the VoIPon sales teams on +44 330 088 0195.