With the wide range of VoIP desk phones that are currently on the market, it can be difficult to decide which brand to go for, which features will benefit your business the most, and which price range is best suited to your budget.
Enter Gigaset pro. Gigaset pro has become a reputable, trusted brand and a world-wide leading manufacturer of business communications solutions. Their aim? Gigaset pro are focussed on "interoperability, security, easy implementation, and usability. All to bring your business to the next level." – Juergen Stahul, Project Manager at Gigaset pro.
Specifically concerned with setting the standard for professional communication, Gigaset pro developed their impressive Maxwell IP phone range. Gigaset pro's Maxwell VoIP desktop phone range consists of the Maxwell: Basic, 2, 3, C, 10S, 10SD, and Expansion Module.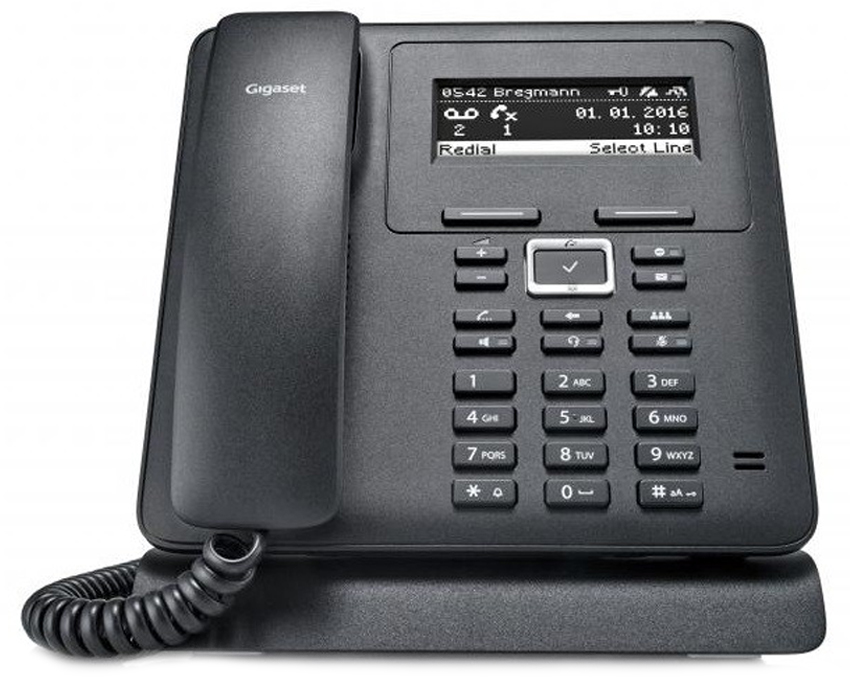 4 Lines
2.5″ Monographic 128 X 48 Pixels Illuminated Display
Adjustable Stand
3 Way Conferencing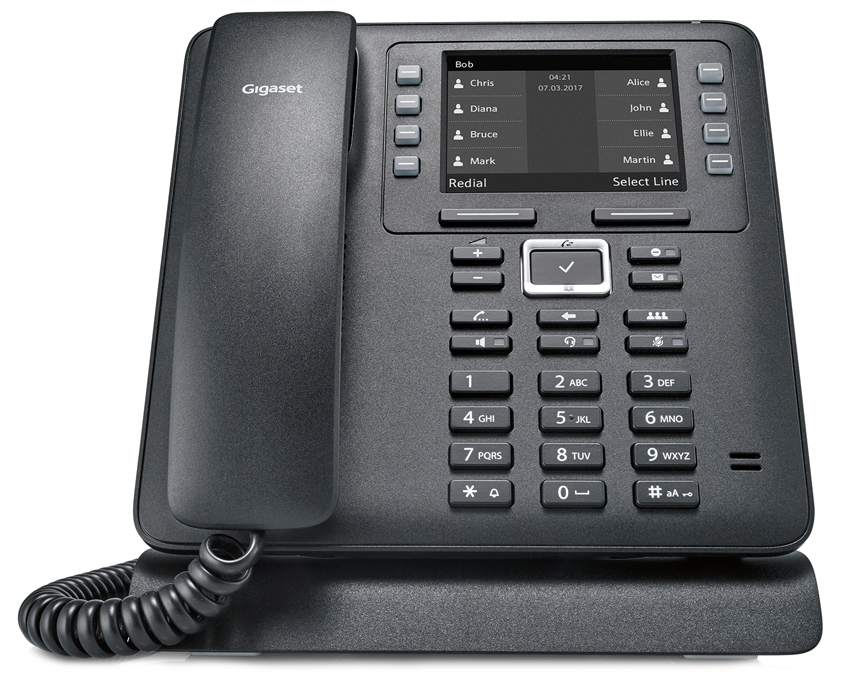 4 Lines
3.5″ Monographic 320 X 240 Pixels Illuminated Display
8 Memory Keys
3 Way Conferencing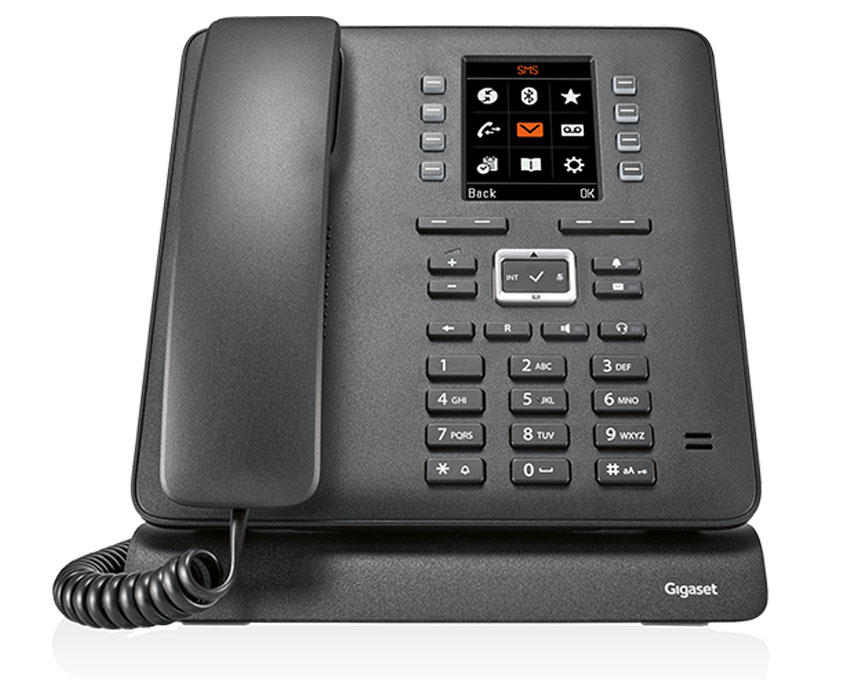 8 Lines
2.8″ TFT- Colour 240 x 320 Pixels Display
DECT Cordless Phone
5-way Navigation Key
But ultimately, why should you choose the Gigaset pro Maxwell range for your business? What can the Maxwell range bring to your business?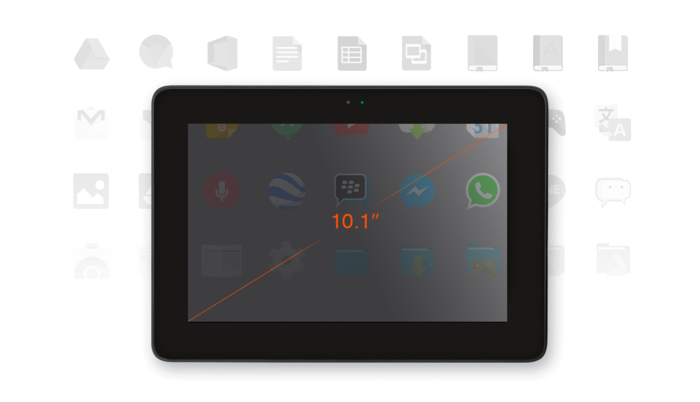 From the Maxwell Basic, to the Maxwell 10SD, the entire range offers an extensive set of features that are simply not offered by other manufacturers at the same price point. Not only do the Maxwell Basic, 2, and 3 phones all feature 8 busy lamp field (BLF) keys, which is certainly more than their competitors offer, they also feature high-resolution screens, which range from 2.5 inches, to 3.5 inches in size.
The Maxwell 3, 10S, and 10SD phones also feature HD colour screens, with the 10S and 10SD offering an intuitive 10.1 inch touchscreen display and a scrollable list of an unlimited amount of programmable keys. Needless to say that these features, alongside the dual Gigabit LAN switch ports available on all Maxwell phones, offer your business an extensive, future-proof communications solution.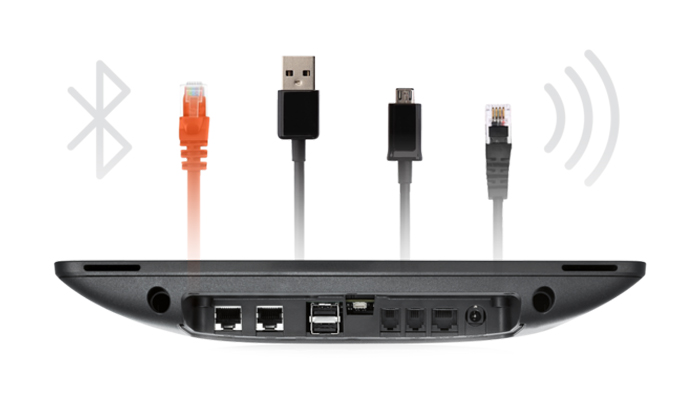 Whether your business is a busy call center of 500+ people, or a small company of less than 50 people, it is crucial that you have a phone solution that can be tailored to your specific needs. Gigaset pro's Maxwell range can offer your business the flexibility needed to create a more efficient working environment.
Do you need more keys? No problem, the Maxwell Basic, 2, and 3 models are all compatible with the dedicated Maxwell expansion module. Since you are able to add up to three expansion modules to any of these phones, you can get an impressive 87 more function keys. Do you prefer to use a headset instead of the standard handset? Whether it's via Bluetooth, USB, EHS, or RJ9, the Maxwell range offers you the ability to cater your device to your specific needs.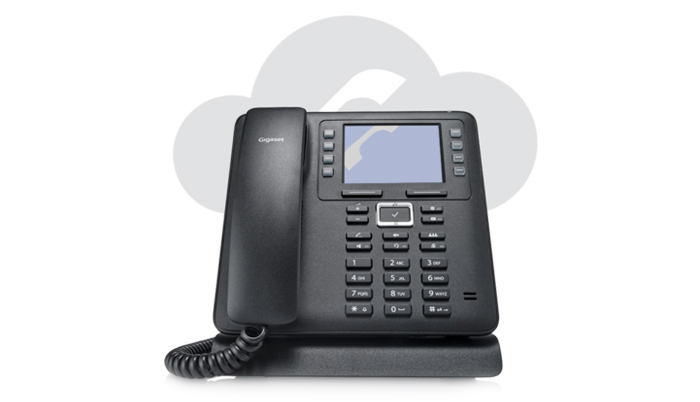 Having an IP phone that is compatible with various systems and can be easily integrated into your existing solution is crucial for any business. Why? Simply put, it saves time and money, both of which you have already heavily invested into your current solution.
The Gigaset pro Maxwell range is not only user-friendly, it is also certified with 99% of Cloud IP and PBX systems. This means that your new Maxwell phone solution can be easily integrated with your existing system.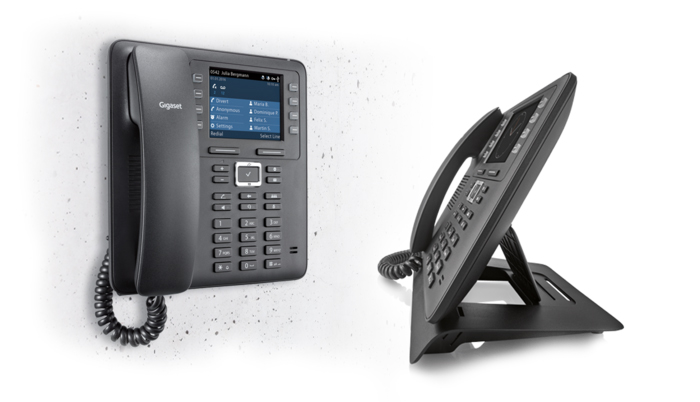 Made from a black polymer and with German quality and engineering, the Maxwell range is compact, stylish, uniform, and robust. You can also choose to have your Maxwell phone either free standing on a desk (with the Basic, 2, and 3 models offering up to three desktop angles), or have it wall-mounted via an optional bracket.
Unlike other IP phones on the market, the Maxwell range's wall-mounting abilities makes them the perfect choice for prestige environments such as hospitality and corporate boardrooms.
The Gigaset pro Maxwell IP phones are flexible, user-friendly, and innovative, and enhance productivity for businesses regardless of size or industry. Throughout the entire Maxwell range, it is clear that Gigaset pro have remained true to their aim of improving and enhancing business communications.