2N's Indoor Talk is an answering unit with a luxury design and HD sound quality, and now will be able to assist even more projects with its latest firmware update 2.26. This includes projects where the door intercom is connected to a different local network, as well as helping users to save costs thanks to remote management.
Use the 2N® Indoor Talk on any project
Firmware 2.26 will simplify deploying the 2N indoor talk, for example, projects that do no use a single local network will be able to make calls from the entrance door to individual flats.
This can be completed by connecting the Indoor Talk unit in individual flats to the internet regardless of the provider. Then, despite the intercom being connected to a different local network than the answering unit, the MY 2N cloud service and 2N mobile video service can be used to make calls to the 2N indoor talk network.
Making calls to the 2N answering unit using the 2N® LTE Verso intercom works on the same principle. Gated communities – residential areas surrounded by a wall with an LTE intercom at the gate – are a typical installation site. The intercom calls the answering units in individual houses, which may be hundreds of metres from the gate.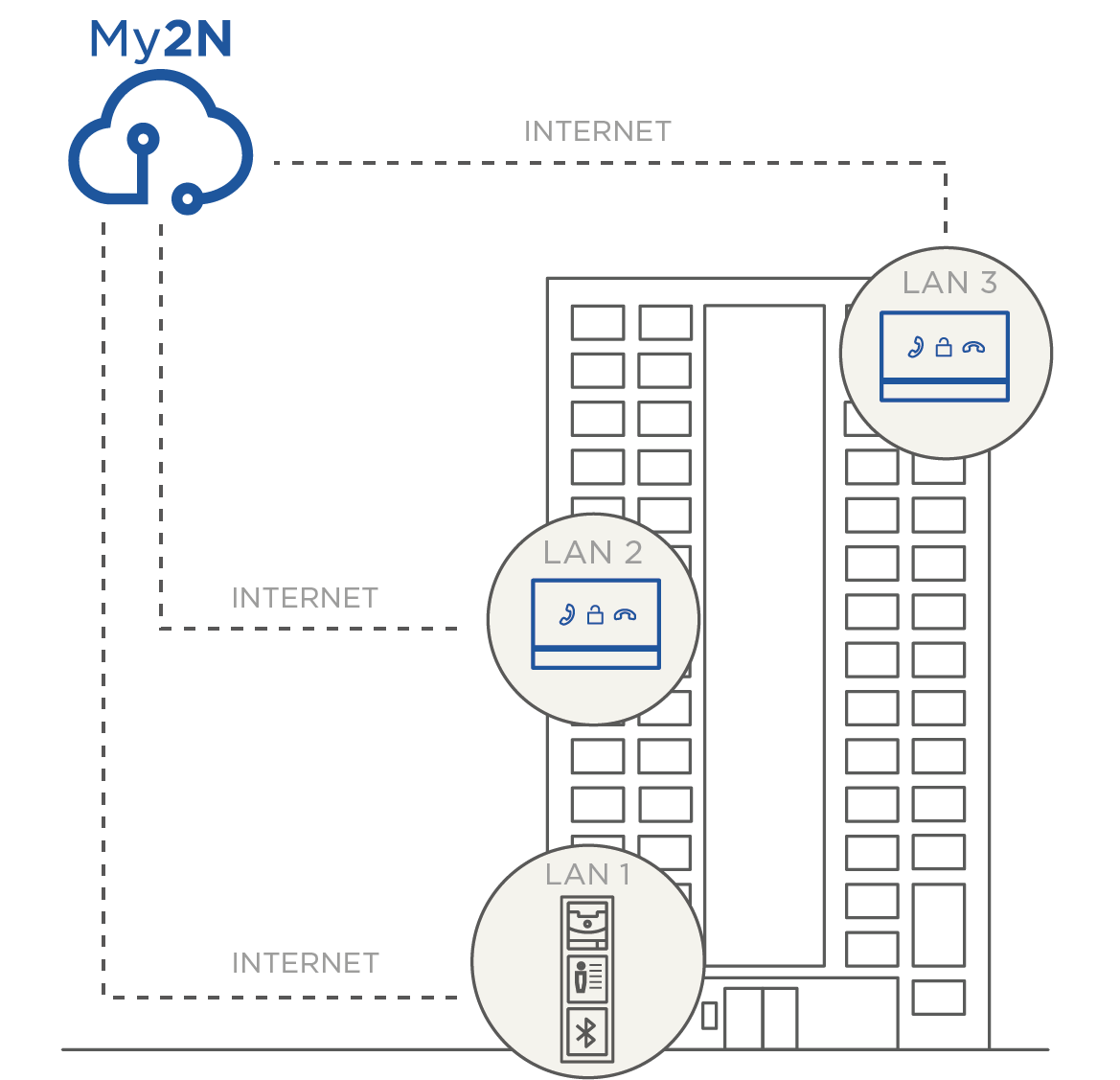 Save on costs thanks to remote management
Thanks to the new firmware 2.26 will allow you to save on costs through the 2N remote configuration service. This allows remote management of the answering unit and means that technicians no longer have to travel to the site of installation to make changes, as long at the 2N indoor talk is connected to the internet.
You can now treat the 2N® Indoor Talk unit in My2N cloud similarly to IP intercoms or access readers. Simply install firmware 2.26 for the 2N® Indoor Talk and make full use of the new options.
EXPAND YOUR SOLUTION
Check out the full range of 2N products below! If you have any specific requirements, please contact our technical sales team on +44 330 088 0195
Check out the original story from 2N HERE