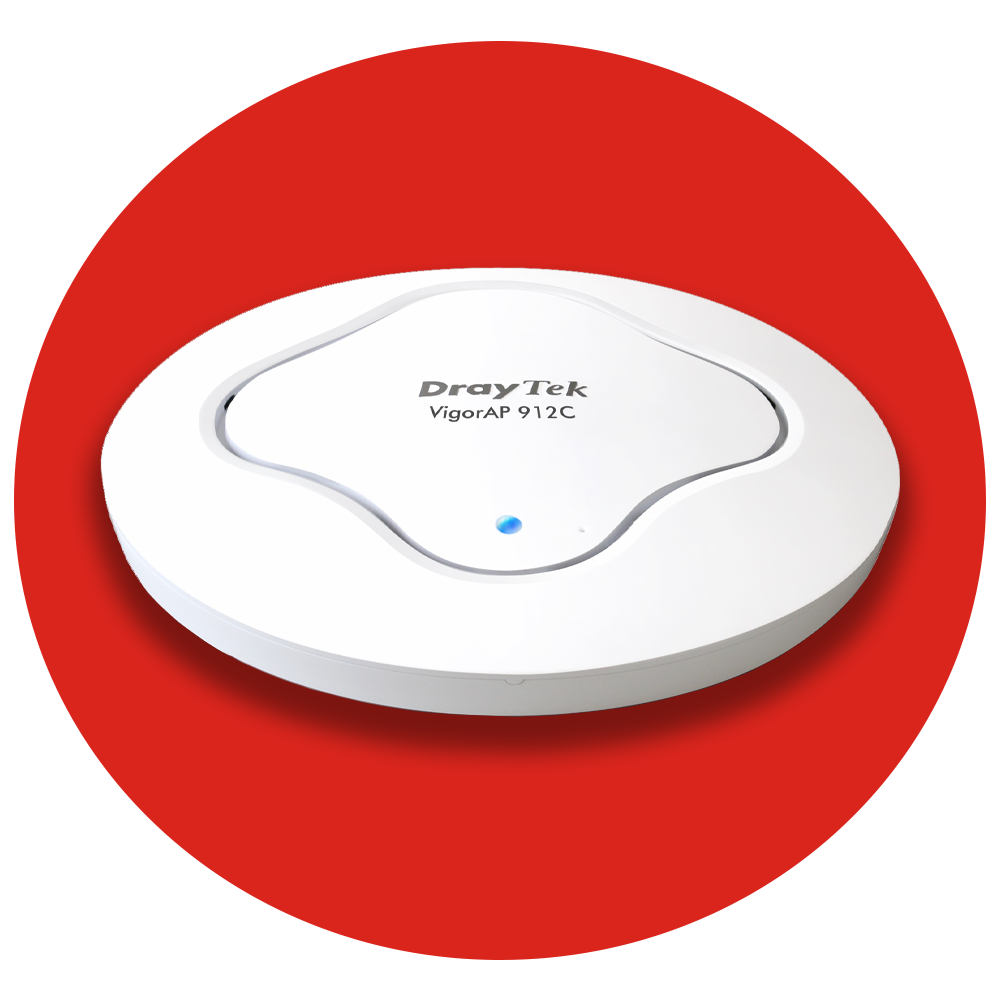 DrayTek VigorAP 912C is a high-performance Mesh Wireless solution, designed to expand the wireless coverage, eliminate WiFi dead zones and significantly reduce the cost of network deployments. It can also be used as a traditional access point either managed or stand alone so has the flexibility to be used how you need it.
The VigorAP 912C is a dual-band 802.11ac Wave 2 Mesh Wireless solution, designed to eliminate wireless drop outs, stuttering videos, slow download speeds, poor signal and WiFi dead zones. One access point acts as the controller (Mesh root) and in total up to 8 access points create an easy to manage wireless mesh. Extend coverage without running expensive cabling.

Mesh Wireless 
DrayTek's Mesh system connects and intelligently manages a group of VigorAPs over wireless. The Self-Optimising Mesh ensures your wireless network nodes are always using the fastest path to the Mesh Root.
Dual Band 11ac Wave 2 AP
The VigorAP 912C is an 802.11ac Wave 2 access point, improving performance by increasing the amount of data that can be sent at one time. 11ac Wave 2 includes Multi User MIMO or MU-MIMO technology, further building upon the MIMO technologies introduced with 802.11n.
Power-over-Ethernet
The VigorAP 912C can be powered through its Gigabit Ethernet interface with standard IEEE 802.3af PoE, for a tidier and more convenient installation.
Easy to Configure and Manage
The DrayTek Wireless app simplifies setting up your network. Optionally configure and monitor through one of DrayTek's management platforms – VigorACS cloud, VigorConnect, Router AP Management, or directly via the AP's Web Interface.
Want to expand your communications solution further? Check out the full range of DrayTek products below! If you have any specific requirements, please contact our technical sales team on +44 330 088 0195.