Featuring three colour displays, newly added line keys with LED light and built-in Bluetooth, Fanvil X6U provides greater flexibility and productivity to exceed the different demands of businesses.
High-definition Audio, High-efficiency Work
Given to superb Harman speaker and wideband codec G.722 and Opus, HD audio in Fanvil X6U enables you to enjoy a crystal-clear and high-efficient group communication.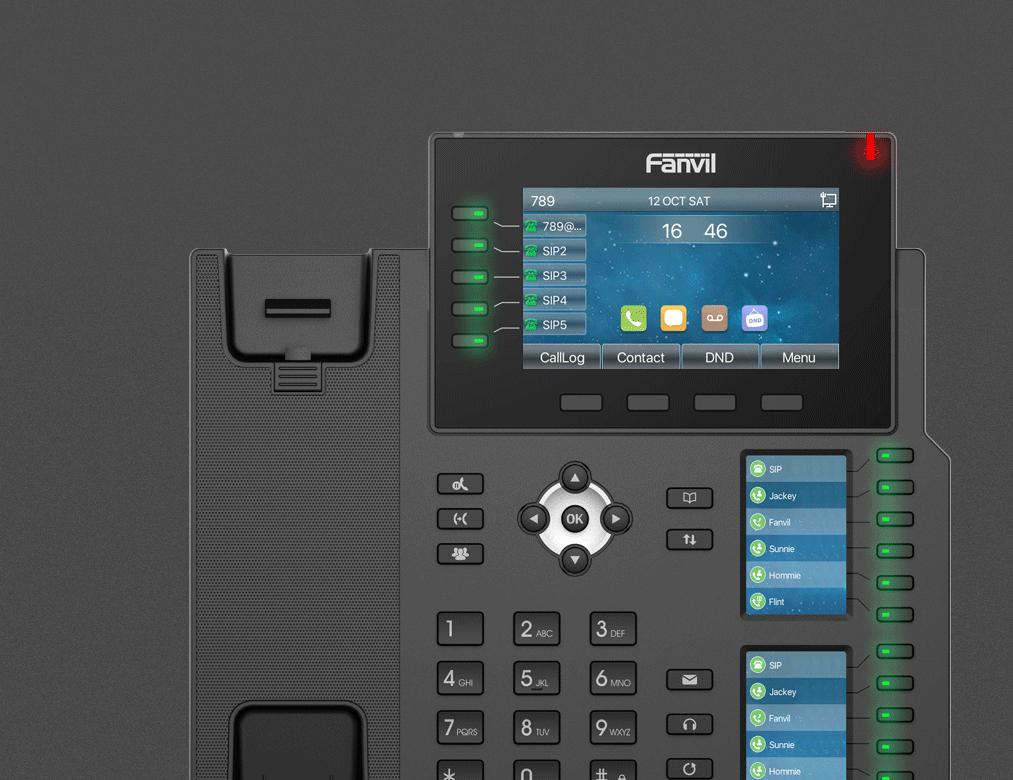 Elegant Outlook, Easy Operation
Housing a more intuitive design with a 4.3″ 480x272 colour LCD, two 2.4″ colour side LCDs and 5 line keys with LED light, Fanvil X6U allows a more user-friendly feature customisation.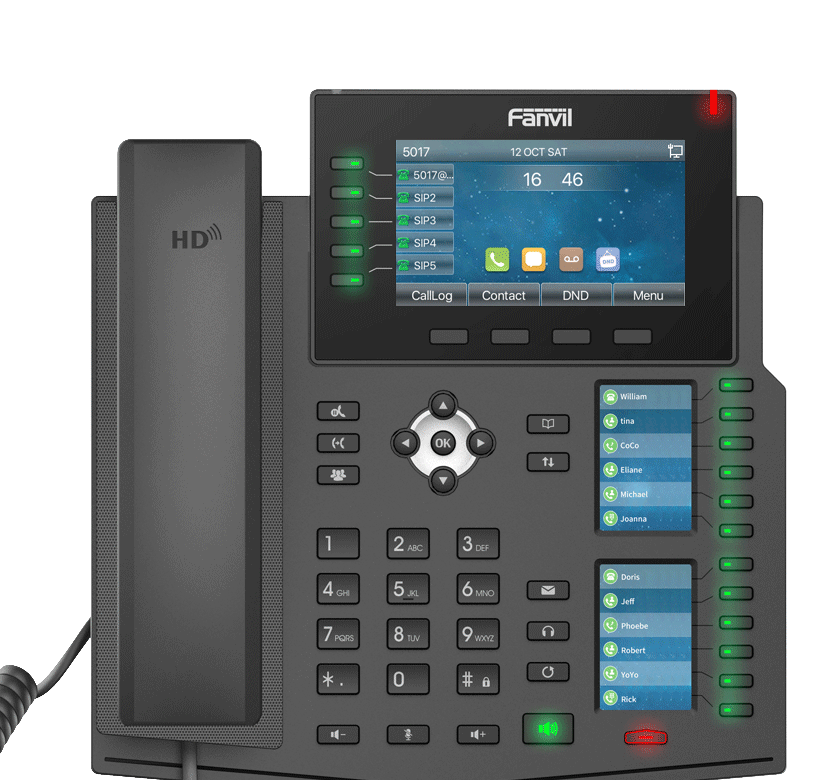 Greater Interoperability and Collaboration
Matched with accessories, like EHS headset via EHS Cable, WiFi via WiFi dongle and built-in Bluetooth, Fanvil X6U is designed to encourage your flexibility on work.

Meet the XU Series IP Phones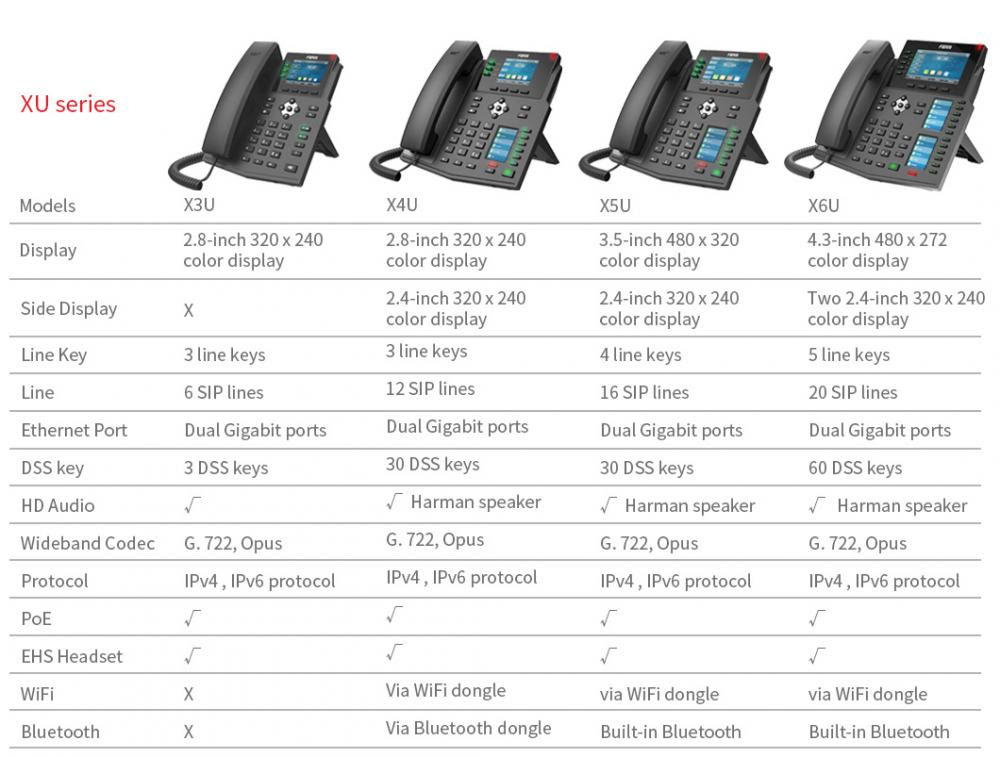 Check out the full range of Fanvil products below! If you have any specific requirements, please contact our technical sales team on +44 330 088 0195.