Annual Awards Recognise Top Digium Partners Worldwide who Deliver Unparalleled VoIP Solutions and Services
VoIPon, a leading provider of VoIP Solutions, are delighted to announce it has been awarded a Digium Pinnacle Partner award 2013 in the category for outstanding sales and an ongoing commitment to customer satisfaction. VoIPon Solutions are a distributor of the world's market-leading voice over IP equipment and services to businesses.
These Pinnacle Partner awards are presented annually to leading Digium partners who have excelled in developing and growing their partnership with Digium and driving customer success for either Digium Switchvox Unified Communications (UC) or Asterisk Custom Communications solutions.
VoIPon is one of the outstanding organisations selected based on annual sales and commitment to customer satisfaction.
These awards demonstrate Digium's commitment to the growth and recognition of our channel partners who are contributing to our remarkable growth," said Jim Butler, director of worldwide channel sales. "We are happy to have the opportunity to present these awards to those organizations who have shown a commitment to growing their Digium business and expanding our worldwide customer base. We have seen significant growth of our Switchvox UC solutions because customers are looking for feature-rich, affordable alternatives for their business phone systems."
About VoIPon Solutions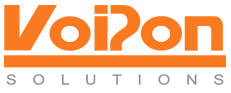 VoIPon Solutions Ltd. distributes the world's market-leading voice over IP equipment and services to businesses. Looking globally for inspiration, the company led the UK/European market into the Voice over IP space and is one of the most established companies in the region.
VoIPon distributes everything required for VoIP with VoIP Phones, Wireless IP Phones, VoIP Conference Phones,Video Phones, IP Video Conferencing, Analog Adapters, VoIP Gateways, Asterisk Hardware, IP PBXs, SIP Door Entry and VoIP Paging Access Control and Speakers.
By bringing best-of-breed equipment and standards of service to businesses both within the UK and abroad, and empowering its knowledgeable staff to build relationships with its customers, VoIPon helps businesses reduce the total cost of ownership of their telecom systems. More information on the company can be found at http://www.voipon.co.uk.
About Digium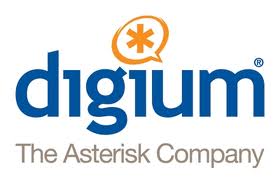 Digium is a premium manufacturer of analogue cards, BRI cards, PRI cards and Transcoder Cards. As the creators of Asterisk, Digium have revolutionised the way people communicate through VoIP and brought down deployment costs. Many VoIP systems utilise this platform and with Digium Switchvox all of the necessary complex tasks become simple and straightforward. As the VoIP industry grows, Digium continues to lead the way in software evolution, and provides support for the ever increasing range of VoIP Phones, VoIP systems and protocol changes.
Share this story with your friends or work colleagues.  If you want to stay up to date with our latest products, industry news and offers you can sign up to our monthly newsletters, keep up to date with us on Facebook or follow us on twitter @VoIPon.