VoIPon Solutions has been featured in the November 2015 issue of Comms Business Magazine.
Alexis Argent, Founder and Director of VoIPon Solutions, discusses the market state of play, and looks at some specific models.
Sales Market Commentary
It will be interesting to see what develops. Yealink are continuing to grow but we are also seeing new brands such as Akuvox enter the market with experience gained from companies such as Yealink and Cisco. This is making for an extremely disruptive marketplace, so it will be great to see what develops.
With the popularity of mobile Internet, smartphones and other mobile devices, there has been not only a connection between people everywhere, but also a lot of UC applications for business users. Due to the limitations of small sized devices that are non-touch screen, the traditional VoIP phone is not able to offer the similar user experience as mobile UC. The emergence of intelligent Desktop VoIP phones make it possible for enterprise UC users to make the most of a unified user interface with mobile devices and enjoy consistent user experience. With a 7-inch or larger touch screen, users can easily view the corporate directory, click to make audio or video calls, send and receive instant messages. Furthermore, it is easy to participate in audio and video conferences. This is a far better experience than offered by traditional VoIP phones and can largely improve corporate communication efficiency.
For individual users, using a smart VoIP phone with a large screen makes it easy to navigate and to automatically get any required information from the apps available in the Google Play Store, such as weather, stocks, exchange rates and important news.
At the same time, telecom operators can provide not only video calls, but also a variety of communications packages for users via various apps, as well as entertainment, transportation, child education and other comprehensive information services. The VoIP phone will no longer be a simple communication terminal, but it will gradually evolve into a multimedia terminal with rich information and features.
In summary, VoIP phones will be more closely integrated with the mobile Internet. Larger screens and use of the Android OS will become very important in future trends. As a result of this, global pioneers Akuvox are collaborating with many third-party application providers to improve the communication experience for both corporate and individual users continuously.
Akuvox SP-R50P
The Akuvox IP Phone SP-R50P is an entry level SIP phone that is part of the Akuvox range, that provides reliable performance at a cost effective price. The SP-R50P has 1 SIP line and HD capabilities,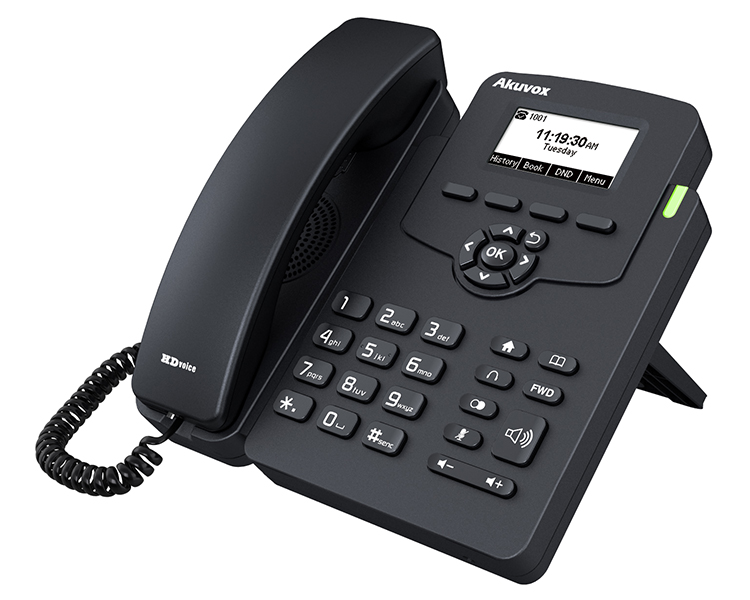 along with a smooth user experience and clear HD Voice characteristics. The SP-R50P also features local 3-way conferencing which makes it perfect for office based environments.
The SP-R50P from Akuvox is perfect for handling all calls in small to medium sized business, and is fully compatible with Epygi, Asterisk, Broadsoft, 3CX and many other popular IP PBX platforms, including Sangoma FreePBX.
Akuvox SP-R53P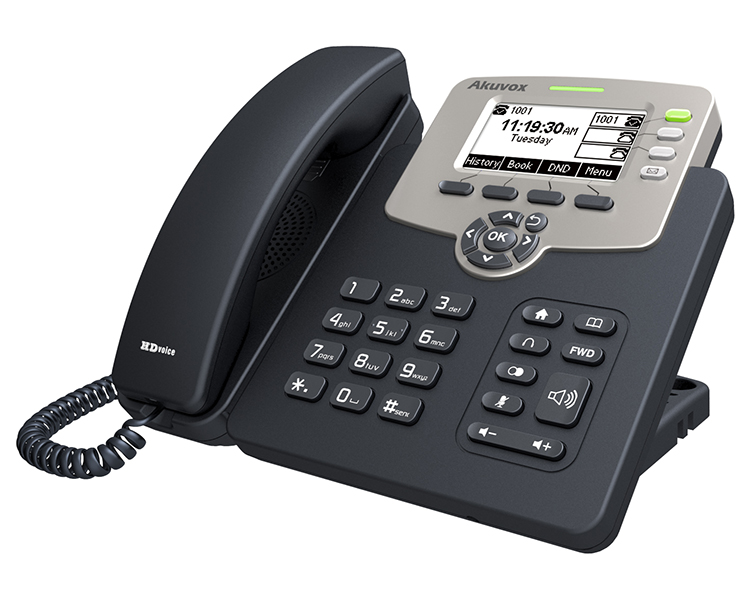 The Akuvox SP-R53P is a mid-range VoIP phone featuring 3 SIP accounts and HD voice. The phone is highly cost effective with a smooth user experience, making it perfect for moderate telephone users. The phone has a scratch resistant finish ensuring it will be durable on the desk.
The SP-R53P is compatible with Asterisk, Broadsoft and 3CX and offers all the features needed for entry level business use.
Akuvox SP-R59P
The Akuvox SP-R59P is a premium 6 line SIP phone with a 4.3" graphical LCD screen. Akuvox phones are fully compatible with Asterisk, 3CX, Broadsoft and many other popular IP PBX platforms. The scratch resistant material means the phone will withstand everyday use and always look good on your desk. The buttons are responsive and the ergonomic handset ensures comfortable use, even through a busy day.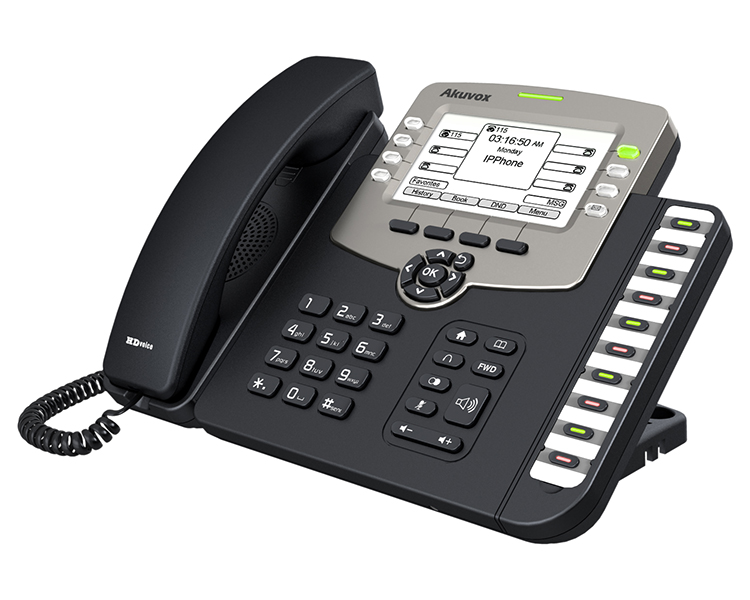 The SP-R59P has a home key which returns the user back to the idle interface, and 27 programmable keys, more than any phone in its class such as the Yealink T28P.
Share this story with your friends or work colleagues. If you want to stay up to date with our latest products, industry news and offers you can sign up to our monthly newsletters, keep up to date with us on Facebook or follow us on twitter @VoIPon.