Yealink, a leading manufacturer in unified communication (UC) solutions, has announced the release of the Yealink VC500. The VC500 is a powerful video conferencing endpoint, specifically designed to suit small and medium meeting rooms.
Yealink's VC500 is the latest addition to their video conferencing range and embraces rich and unique features to provide users with impressive conferencing experience.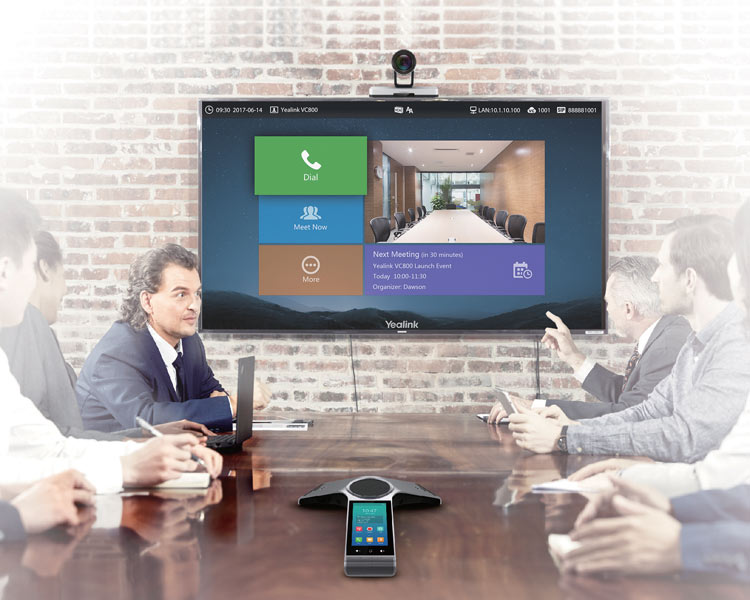 Lifelike Communication for Small and Medium Meeting Rooms
The wide-angle lens of VC500 provides an 83-degree horizontal field of view, ensuring that everyone in the room is visible during meetings. Equipped with a 1080P60 and 5X optical PTZ camera, the VC500 offers exceptional video quality, as well as a clear concentration.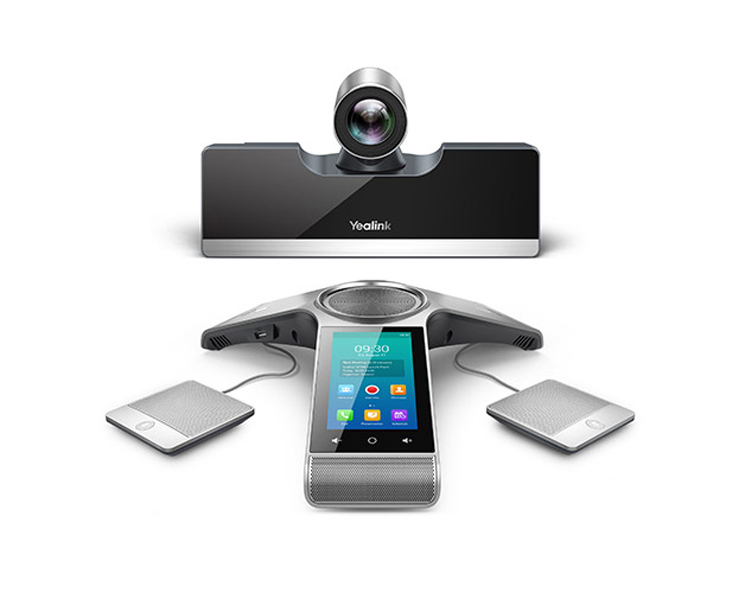 All-in-one Design Creates Simpler Deployment
With the user friendly interface, deployment is simple and straightforward. This sleek, compact device combines an integrated HD camera and a codec, offering the best image quality possible. The VC500 also fits seamlessly on TVs with a thickness from 1mm, to 77mm, making your meeting room clutter-free.
Less Bandwidth and Better Network Adaptability
Using a powerful network adaptability, the VC500 improves efficiency of conference calls. An advanced H.265/HEVC codec allows smaller groups to have 1080P video quality from 512kbps, saving 50% of bandwidth. With an excellent video packet loss recovery technology, the VC500 resists up to 30% video packet loss and ensures a stable and care-free video communication.
Two Packages to Enhance Diversity
1. VC500-Wireless Micpod
Incorporating Yealink's DECT technology, the VC500 features two wireless microphones to optimise mobility within the meeting room. This offers a stable voice transmission as well as a tidy and clutter-free desk.
2. VC500-Phone-Wired
This combines a 5-inch touchable VCS phone backed by Harman speaker and Yealink Noise Proof technology to create an ultimate audio experience.
Throughout the design of the VC500 video conferencing endpoint, it is clear that Yealink have kept their sole aim of easy collaboration and high productivity at affordable pricing, in mind. These fantastic features come together to  is an ideal solution for small and medium meeting rooms.
Share this story with your friends or work colleagues. If you want to stay up to date with our latest products, industry news and offers you can sign up to our monthly newsletters, keep up to date with us on Facebook or follow us on twitter @VoIPon.