With more business and home environments adopting IP telephony, SIP door entry systems have become highly popular within present day communications systems.
A major appeal of SIP door entry systems is that they can be easily integrated with your existing phone system as extensions, regardless of whether you are using a hosted telephony service provider or a new IP PBX.
With these devices rapidly growing in popularity, and with the huge volume of SIP door entry systems on today's market, it is important to consider the top 5 factors when choosing a SIP door system.
Do I require a camera/video?
Do you constantly have people coming and going from your office? Or do you want added security for your home? Having a SIP door system with a camera/video not only adds an additional layer of security by allowing you to see and interact with your visitor, but most devices also record and store this footage. This feature prevents criminal activity and offers peace of mind as it keeps a visual record of who visits your premises at all times.
Most camera and video SIP door entry units also contain a HD Video camera, which produces vibrant, high-quality HD video and images, as well as capturing any motion effortlessly.
Do I require keypad access?
Did you know that a SIP door entry system with a code keypad can be installed on any door, external or internal? Whilst having keypad access on your main entrance offers initial security, by using a SIP door entry system with keypad access internally, you have full control over who has access to certain areas of your business. This allows you to easily secure any vulnerable on-site locations, as well as sensitive stock and information.
Keypads are also more reliable than traditional lock and key since you don't need to worry about the locks breaking or the keys being lost or stolen. This can save both valuable time and money.
Do I require access via RFID (fob/card)?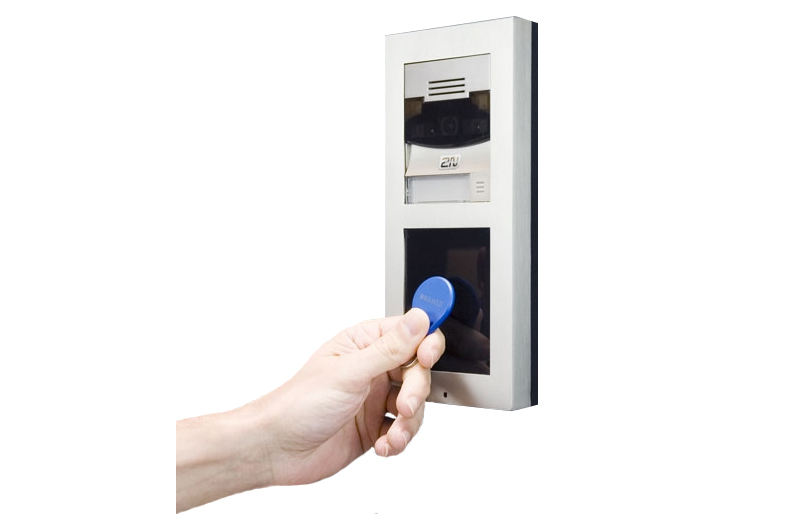 With modern advances in SIP door entry systems, a resident/member of staff doesn't have to have a traditional key. Many SIP systems offer the ability to grant you access via radio-frequency identification (RFID), or better known as fob/card keys. An important advantage of this is that you don't have to change the lock if the fob is misplaced, as you would if an ordinary key went missing. The fob can be instantly deleted from the system and a new one added and issued to the user.
What is the IK rating?
An IK Code is an international standard for defining levels of resistance for an object's housing in regards to the protection it offers the object's mechanical and electronic components. The number after IK (ie, IK8 – here the number would be '8') denotes degree of protection against damage. The energy resistant level is measured in joules (J).
Why would you need to worry about the IK rating? The IK rating is very useful in determining whether your SIP door entry unit is tamper proof. Some devices even have a fitted alarm which is set off if/when the cover is removed from the housing. These alarms then report the activity to the control center. This further helps to reassure the user that the relevant premises is safe and secure at all time.
What is the IP rating?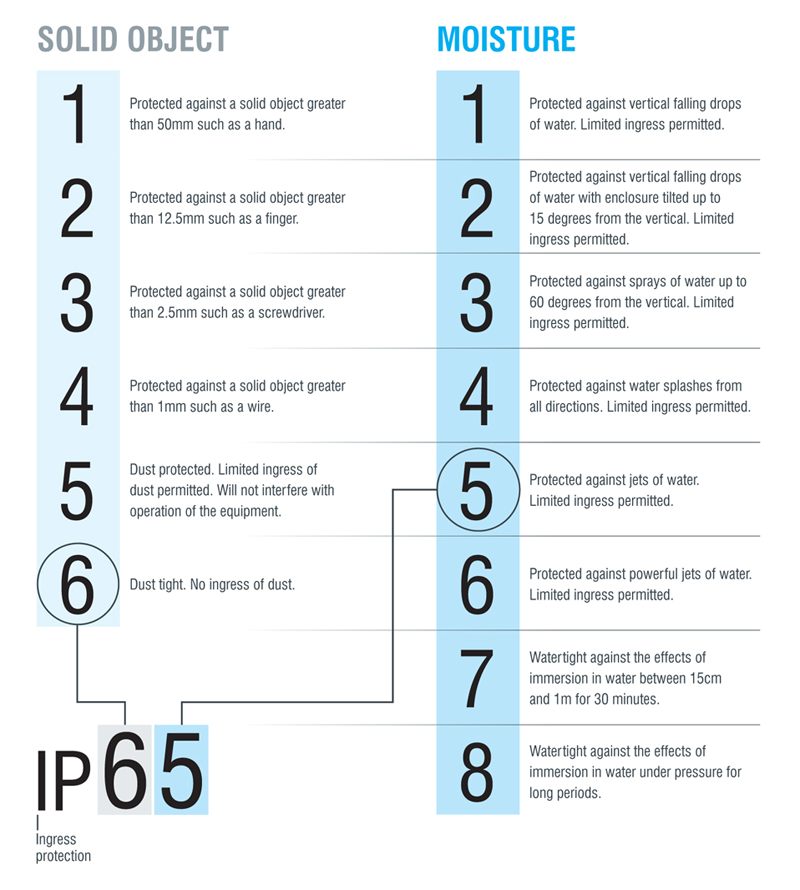 An IP rating is a standard by which we are able to define the level of sealing effectiveness against intrusion from solid objects and moisture. The first number of the IP rating indicates the protection level against solid objects, with the second number indicating protection level against moisture.
The IP rating is especially important to those who wish to have their SIP door entry system fitted outside as this standard allows you distinguish whether your device can withstand adverse weather such as debris carried in the wind, or rainfall. The IP level helps you in making your device last longer without breaking or becoming damaged.
Top 3 SIP Door entry units VoIPon recommend:
Fanvil i20S
Grandstream GDS3710
2N Helios Verso

Cost effective/entry level
Ideal for residential homes, small businesses

Mid-range
Ideal for medium businesses/ office blocks

Premium market leader
Ideal for large corporate offices/ buildings
To sum up, these are just some of the main factors to consider when making your choice, with various models from manufactures such as 2N, Grandstream, and Fanvil all possessing a host of features which can improve any SIP Door entry solution from an older standard unit. From HD Video to Noise Reduction microphones, these features allow you to have a SIP door entry system which caters to your particular needs, wants, and tastes. To find a SIP door entry system which suits you, check our extensive range of models today at VoIPon.co.uk. Alternatively, please call 0330 088 0195 to speak to a SIP sales specialist.
Share this story with your friends or work colleagues. If you want to stay up to date with our latest products, industry news and offers you can sign up to our monthly newsletters, keep up to date with us on Facebook or follow us on twitter @VoIPon.