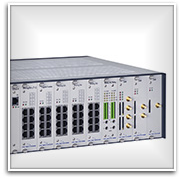 2N are proud to inform you about the release of the new firmware version 3.1.8 with great features. 2N® NetStar can now be interconnected with MS LYNC and is ready to boost an already existing telephone system. 
The option of sending Bulk SMSes from 2N® NetStar Assistant or 2N® NetStar Tray Icon is another advantage, while last but not  least is improvement in VoiceMail – now users can easily check their VoiceMail with  their phones according to IVR structure.
2N manufacture high quality reliable VoIP products for Telecommunications. Their range include Door Entry Systems,VoIP Gateways and a range of accessories to accompany their use.