This latest release provides enhancements for Cisco Unified Communication Manager and 2Ring has decided to offer some of the very popular core features as a free download which includes 2N compatibility as part of the entire solution. The 2Ring Phone Services (IPPS) is a package of advanced services for Cisco IP telephony and provides a number of features such as emergency broadcast messaging through the 2N Helios IP Family and 2N NetSpeaker, Text Messaging (SMS) to internal or external numbers outside your corporate network with 2N VoiceBlue Next (VoIP GSM Gateway) and offers the possibility of creating corporate and personal directories.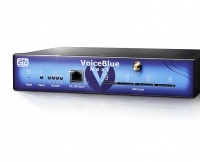 Cisco offer a sizable range of premium grade VoIP phones, with products including the SPA303, the SPA504G and the SPA525G. Cisco phones come with support for Power over Ethernet (PoE), Wireless-G clients and bluetooth capabilities.
2N manufacture VoIP products for Telecommunications. Their products are high in quality and are reliable. 2N's range includes Door Entry Systems,VoIP Gateways and a range of accessories. 
Share this story with your friends or work colleagues. If you want to stay up to date with our latest products, industry news and offers you can sign up to our monthly newsletters, keep up to date with us on Facebook or follow us on twitter @VoIPon.