Yealink will be showcasing their premier DECT W52P and most innovative new products at G-Force 2013, May 14th – 16th at the Boca Raton Resort & Club in Florida.
Along with the DECT Phone W52P, Yealink have also recently released the W52H Handset and two new VoIP Phones, the T42G and T46G.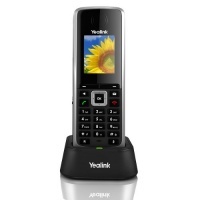 G-Force is a biannual tech convention put on by the contact center company Genesys, where industry insiders meet to share the latest innovations in customer service solutions. Featuring keynote speeches by top executives and live demonstrations of only the most cutting-edge technology, G-Force is where companies learn how to give their clients the best, most personal quality assistance.
The Yealink's DECT W52P phone, with its convenient design and sleek display, caters seamlessly to the needs of small-to-medium sized businesses looking for a cost-saving but scalable SIP-based mobile communication system, while our most innovative new products promise to exceed the expectations of any enterprise with optimal HD voice needs for their telecom network.
This combination of high quality and, most importantly, user-friendly convenience, pits Yealink as one of G-Force's most highly anticipated attendees.
Share this story with your friends or work colleagues. If you want to stay up to date with our latest products, industry news and offers you can sign up to our monthly newsletters, keep up to date with us on Facebook or follow us on twitter @VoIPon.