The UniData WPU-7800 is a Wireless IP Phone from UniData. Known for manufacturing outstanding mobile VoIP solutions at great value, The UniData wireless phone range feature rich functionality, reliability and privacy settings that are designed specifically for businesses.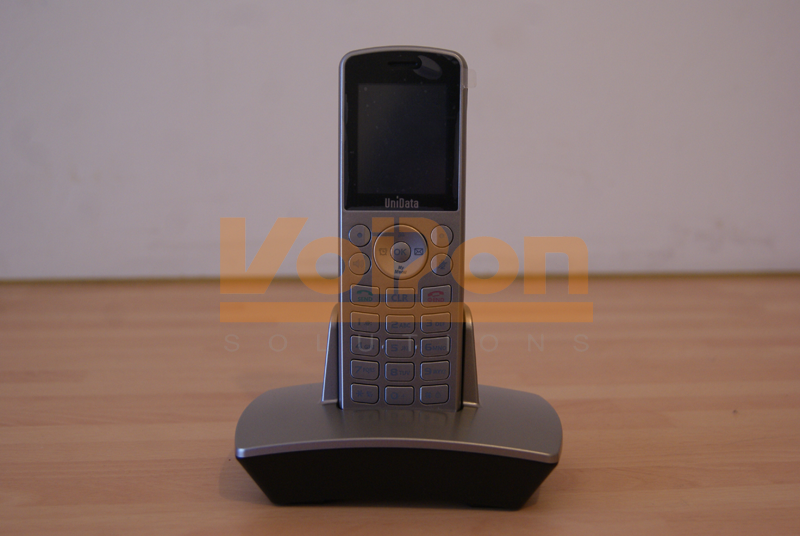 Wireless IP phones help to make life easier in the office. They are different from standard VoIP phones in the respect that they have wireless connectivity that enables a user to be mobile while still using them. Wireless IP Phones are perfect for circumstances where the user is not permanently situated at a workstation. The added mobility greatly improves convenience around the workplace. There are a number of other manufacturers that produce wireless IP Phones, including Gigaset, snom, Yealink, Polycom Spectralink IP Phones and Panasonic.
The popular UniData WPU-7800 has 5-way navigation keys and 2 soft keys. The phone comes with a 2" thin film transistor 220 x 176 pixel colour LCD display, which produces clear, bright colours, making navigation on the menus simple and clear for the user. The phone comes with all the necessary features such as speed dial, call forwarding and call history.
UniData WPU-7800 Key Features
40 Polyphonic MIDI Ring (Vibrator)
Call History (Inbound / Outbound / Missed / Memo, 100 Records)
Phone Book (500 records)
Speed Dial (99 records)
Distinctive Ringing (by individuals and/ or groups)
Active call history and phone book search while on the line
WiFi frequency of 802.11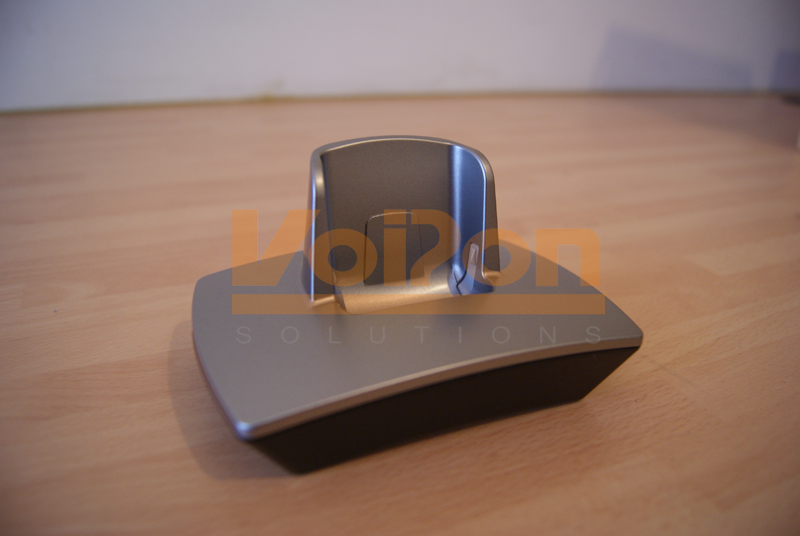 The WPU-7800 comes in a sleek, smart, silver finish. The keypad buttons are clear and easy to understand. The manual states that the phone battery will last for up to 7 hours talk time and 50 hours standby time. The phone can be charged by placing it back onto its base station.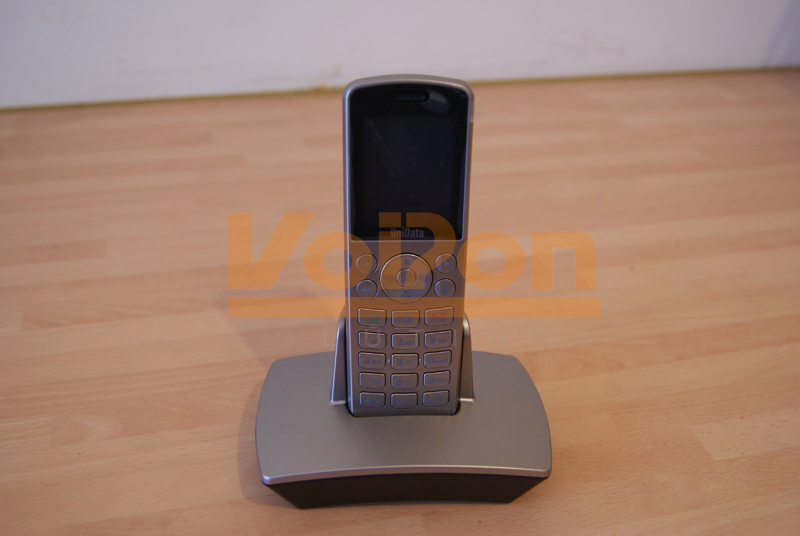 The phone is very lightweight, weighing only 110 grams with the battery included.
Box Contents:
Battery 
Cradle (Base Station)
WPU-7800G Phone
AC Adapter
Power Cord (CE/US/UK)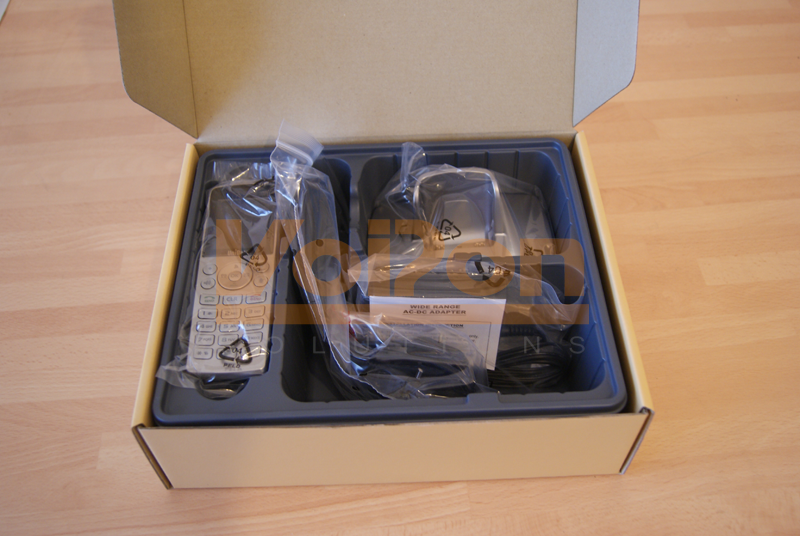 According to a product review  by VoIPon customer Stew Sharpe, the UniData WPU-7800 is an:
Excellent phone, stable reliable and simple and easy to connect to new wireless networks."
 
The UniData WPU-7800 is a smart, lightweight wireless IP phone, that is ideal for businesses, offering great value to its users.
Share this story with your friends or work colleagues.  If you want to stay up to date with our latest products, industry news and offers you can sign up to our monthly newsletters, keep up to date with us on Facebook or follow us on twitter @VoIPon.