Our goal is always to deliver reliable and innovative options when it comes to mass paging, visual alerting, and now with secure access control. These devices are cost-effective alternatives to traditional devices, with no setup or monitoring fees. They can operate in either stand-alone mode or as a network device which makes them compelling offerings to customers, especially SMB, since it takes into account their current needs, and what may be their future needs…We pride ourselves on delivering alerting and notification devices that integrate seamlessly into a customer's infrastructure, and in simplifying the connectivity between that infrastructure, and our CyberData endpoint.
Phil Lembo
These access control endpoints provide another option to traditional devices that could require control panels, proprietary software/hardware or additional costs for services such as monitoring or system upgrades.
Both devices are full-featured, with web-based reporting and the ability to lock and unlock doors and gates. They can also store up to 500 codes, including a "bad code" list that, when activated, will make a phone call and play a pre-recorded message, or broadcast a multicast message to IP notification endpoints.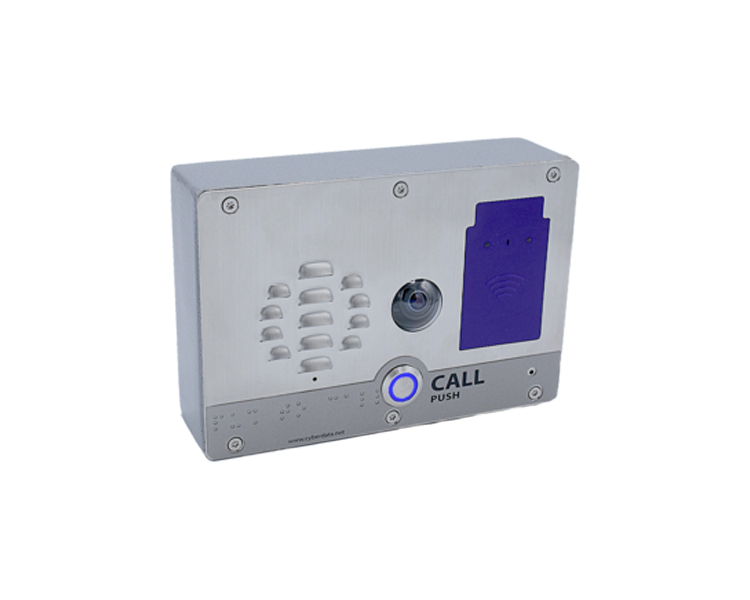 Blacklisted card alert via dialout or multicast
Adjustable camera angle
Full-duplex voice operation
Supports SRST in a Cisco environment
Network web management
Network adjustable speaker volume and microphone sensitivity
Network downloadable firmware
Doubles as a paging speaker
Door closure and tamper alert signal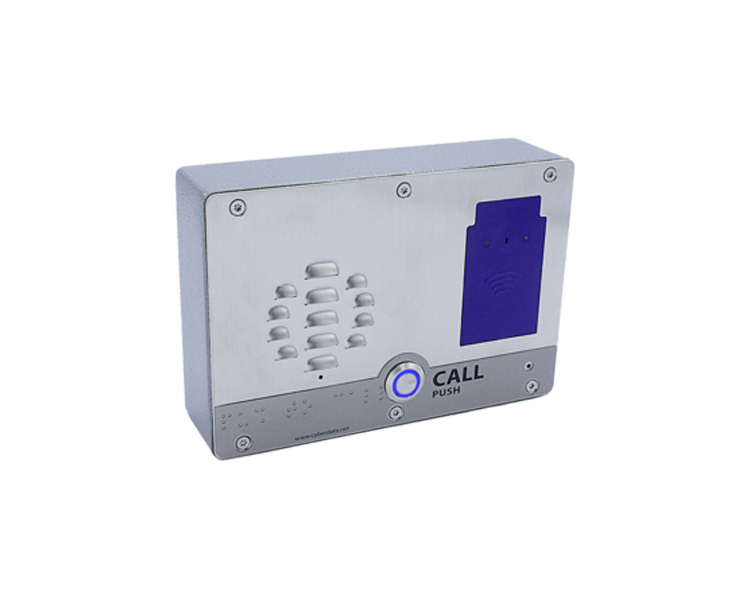 Alert buzzer
Red/Green lock status lights
Built-in time of access scheduler
Local and remote logging with time stamp
NTP time support
Supports 500 RFID Cards
Blacklisted card alert via dialout or multicast
Full-duplex voice operation
Supports SRST in a Cisco environment
Network web management