Fanvil, an established VoIP desktop phone developer and manufacturer from China, has gained high recognition for its R&D strength and innovation capability.
The company received the "National High-Tech Enterprise" certificate on 26th February 2019, which is a qualification established by the Chinese government to support and encourage the development of high-tech enterprises, adjust the industrial structure and enhance the national economic competitiveness.
Valid for 3 years, the certificate is awarded to enterprises that are qualified with core technologies, independent intellectual property rights, high-tech products or services.
Enterprises that obtain this certificate benefit preferential policies from the Chinese government such as financial support, tax reduction, and priority of land usage for business purposes.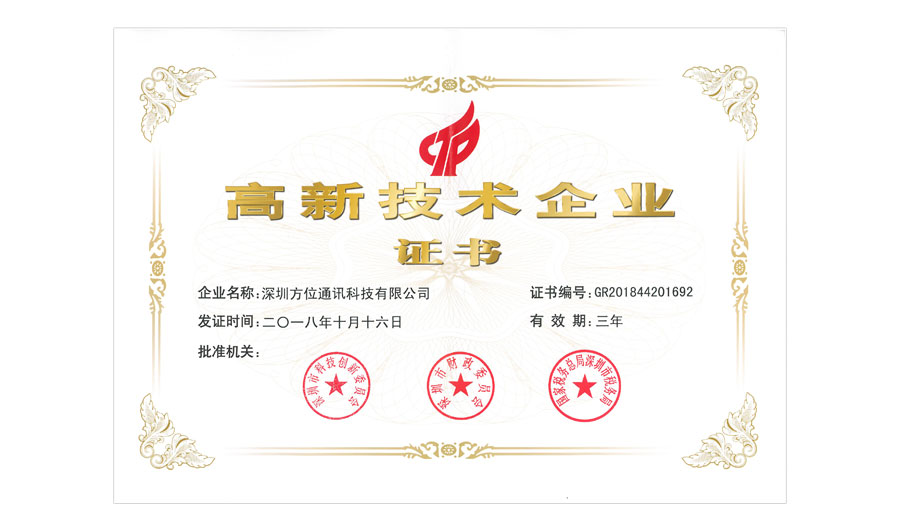 Fanvil products have important proof of its sustained competency of R&D transformation and capability of forming independent intellectual property.
They will continue to increase the investment in product development to bring better and more competitive products to all partners and end users.
EXPAND YOUR SOLUTION
Check out the full range of Fanvil products below! If you have any specific requirements, please contact our technical sales team on +44 330 088 0195.
Read the full story from Fanvil HERE