3CX, developer of the award-winning Windows 3CX  Windows PBX Phone System and mobile device management solution 3CX Mobile Device Manager, today announced the opening of its new office in Paris, France in order to strengthen its market share in one of the world's largest technology markets. By providing its partners and distributors with sales and technical support in French it plans to empower partners to sell more solutions into the French market. Furthermore, by providing regular training events and launching a local marketing campaign, 3CX aims to double its partner network.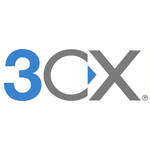 France is a major IT and telecommunications market and as a European company we are in an ideal position to deliver the right solution to this market. France has historically been at the forefront of telecommunications and appreciates the advanced features our Unified Communications solution provides. Our new office significantly increases our presence in the French market as we are able to better support our partners and customers", said Nick Galea, CEO 3CX.
The IP PBX market is highly competitive, with manufacturers such as Xorcom, Digium Switchvox and Zycoo striving to excel with their different solutions.  
Share this story with your friends or work colleagues. If you want to stay up to date with our latest products, industry news and offers you can sign up to our monthly newsletters, keep up to date with us on Facebook or follow us on twitter @VoIPon.