VoIPon Solutions are pleased to announce that Xorcom have released CompletePBX ver. 4.5, which features improvements in management and security.
Ian Langmead, Technical Sales executive at VoIPon Solutions said:
It's great to see Xorcom continuing to improve and make functional modifications to an already popular opensource based PBX. VoIPon really excited to see improvements to security and provisioning, two very key points to any VoIP deployment. Xorcom continue to be the leading force behind opensource telephony ideally suited to small businesses and SME's.

With this version Xorcom are furthering committing in providing customers with the most secure, flexible and easily managed IP-PBX on the market.
Major Improvements
Some of the modules previously used have been replaced. All the new modules are standard components (i.e., provided at no extra charge) in every Xorcom CompletePBX model.
1. System Settings (formerly "System Admin")
The following features have been added as part of the new System Settings module:
Improved Intrusion Prevention – Used for configuring the intrusion detection and blocking utility (fail2ban) with an option to un-ban the blocked hosts via the Web interface. It is especially useful during the initial SIP phones configuration when hosts can be blocked due to definition of an incorrect SIP authentication password. The user interface is now easier to understand and use.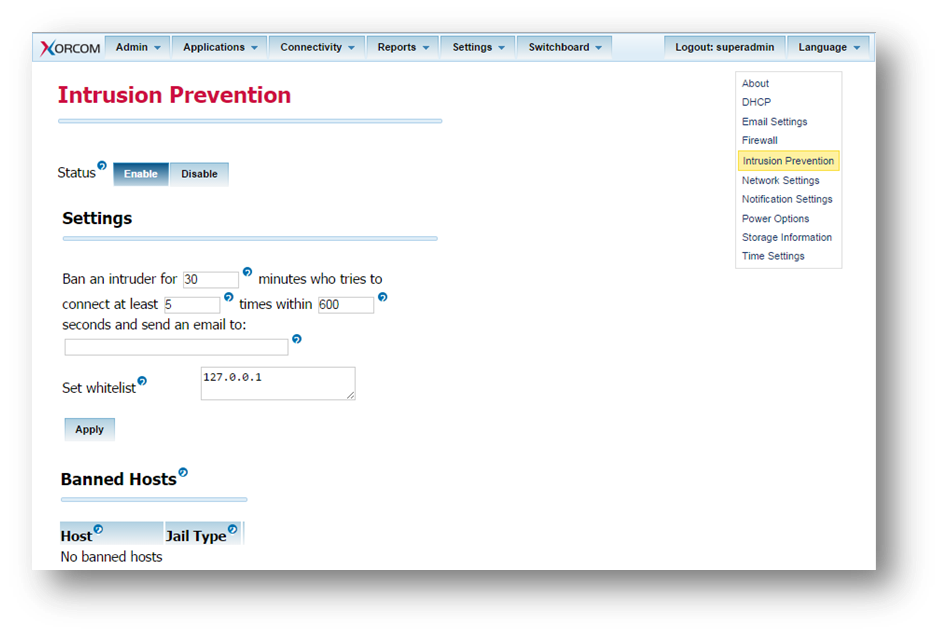 Network Settings – Used for configuring network interfaces. Includes an option to configure VLAN and local DNS settings (the /etc/hosts file).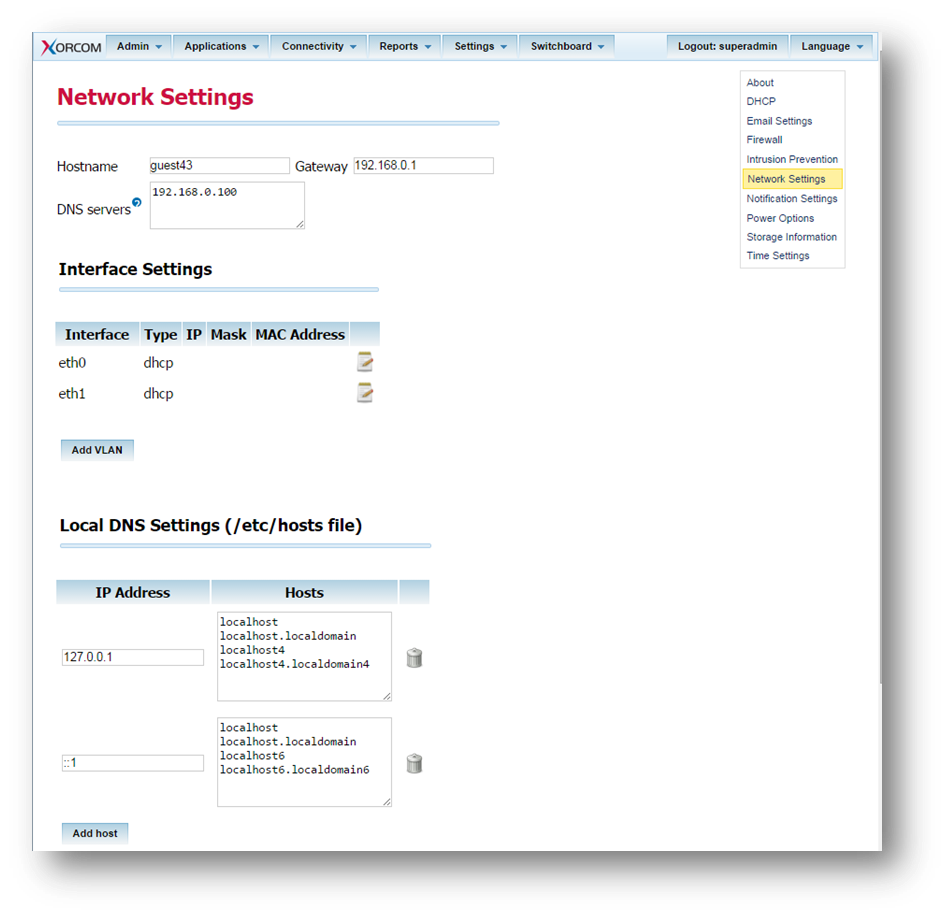 Storage Information – Used for review of disk space usage, RAID1 arrays status and configuring disk space usage monitoring. It is possible to configure email notification when the hard disk usage reaches the configured threshold. It is possible to define a threshold value for hard disk partitions, and indicate which partitions to monitor.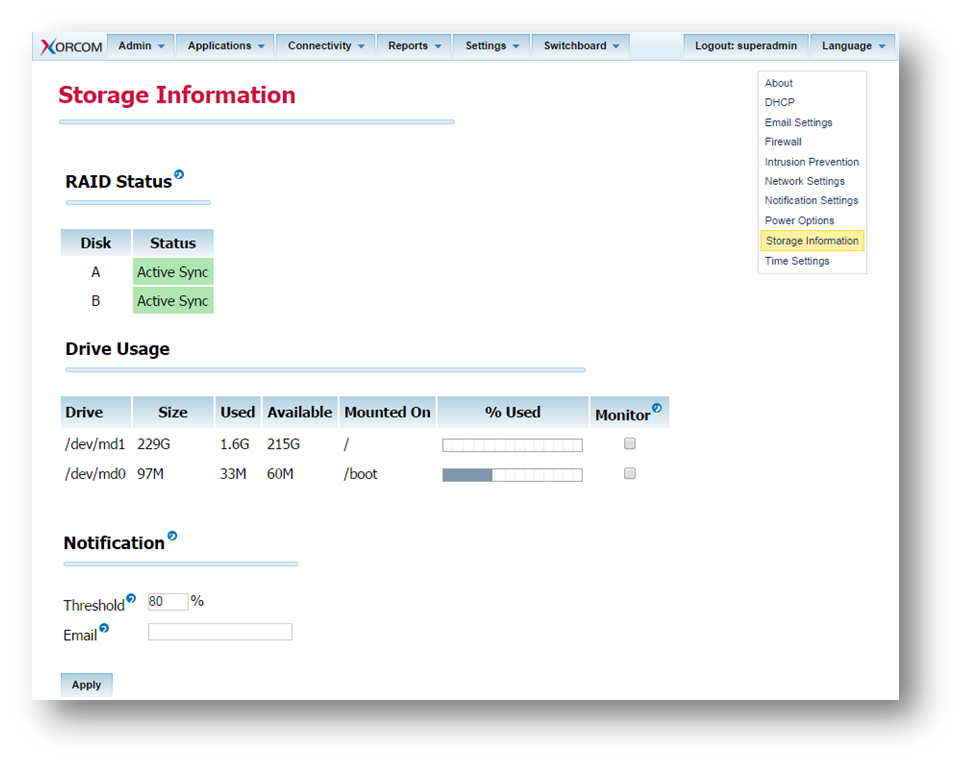 2. Endpoint Manager (formerly "EndPoint Manager")
The user interface has been re-designed to improve usability and efficiency. 
Xorcom is currently and continually adding support for additional IP phone models and as a result will be releasing periodic updates to the Endpoint Manager, the first of which will take place in the coming weeks. Xorcom also developed an external utility for adding new endpoint vendors and models to the supported phones list (this utility can be provided to you upon request). Alternatively, requests to Xorcom to add specific models can be generated directly from the system.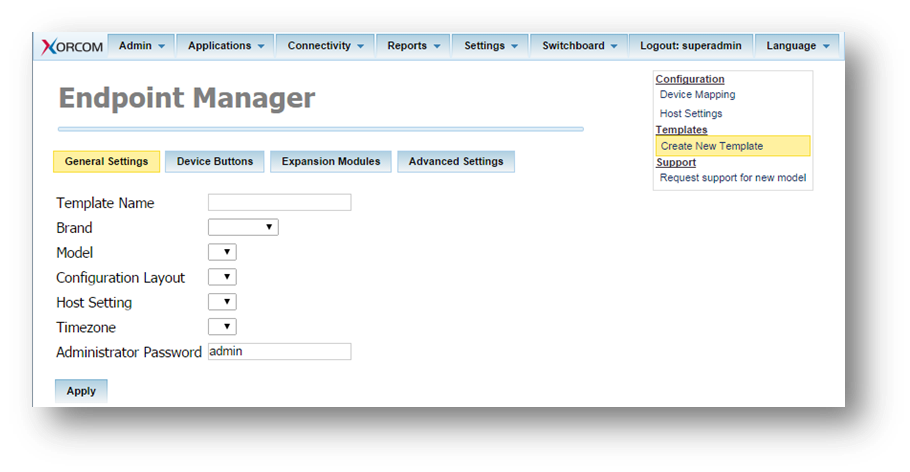 3. Routing Groups (replaces "Extension Routing")
This module not only replaces the previous "Extension Routing" module, it enhances the functionality.
The Routing Groups module defines which extensions are allowed to make outbound calls to particular destinations. It is possible to define different sets (routing groups) of outbound routes and then to assign a routing group to an extension. For example, you can create a routing group that does not allow an extension access to external routes – i.e., limit it to internal calls only.
Changes made to any group will automatically apply to all extensions related to that specific group, thus saving significant time and preventing human error.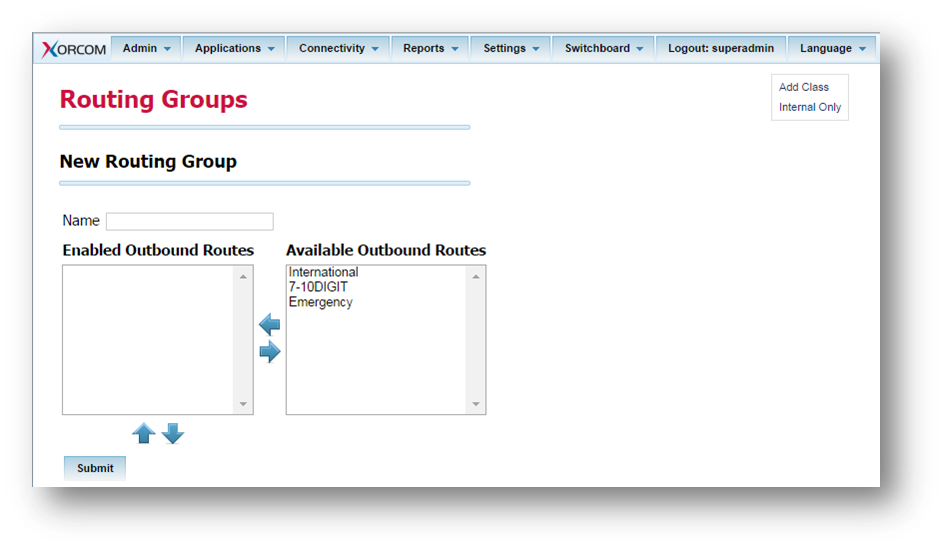 Availability
Upgrading from v. 4.0 to 4.5
CompletePBX v.4.0 customers will be able to upgrade the PBX software to v.4.5 by using a special script that will be published shortly. The script will enable porting of the Extension Routing and EndPoint Manager module settings to the new Routing Groups and Endpoint Manager modules.