2N has released the new 2N Helios IP Mobile application, enabling a tablet to become an internal unit for all 2N Helios IP series door intercoms. It will be possible to see an image from the intercom camera on the tablet as well as having the option of opening doors and finding intercoms in a network.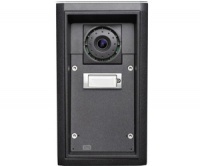 The 2N door & security intercoms  ensure comfort for the user and their visitors. Security is increased at the entrance door thanks to the integrated camera. The different product lines within the Helios Range are the 2N Helios IP Uni intercom, 2N IP Helios Vario Door Entry System, 2N IP Helios Vario Video Door Entry System, 2N IP Helios with Display Door Entry System, 2N Helios IP Force, 2N Helios IP Safety and the 2N Helios Accessories. 
The app is available to download from the Google Play Store. 
Share this story with your friends or work colleagues. If you want to stay up to date with our latest products, industry news and offers you can sign up to our monthly newsletters, keep up to date with us on Facebook or follow us on twitter @VoIPon.