Sangoma have two featured Webinar sessions coming up this June as part of their Education Series.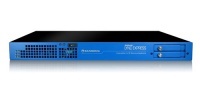 Take this opportunity to join these one-hour webinars that will focus on the latest industry solutions, applications and topics. Once you have registered with them, Sangoma will invite you to forward this message to your 
colleagues, people in your channel or customers who you think would benefit from these introductory sessions.
Sangoma Webinar: Adding Telephony to Microsoft Lync with Office 365 and Other Use Cases

June 11th – 2PM EST (7PM GMT)
Microsoft Lync is one of the hottest topics in the UC field today. However, implementing Lync without a full staff of Microsoft Certified Technicians can be a challenging undertaking. Integrating a Lync implementation with the PSTN (though Analog, Digital or SIP Trunks) can complicate the process even further.
To help solve these issues, Sangoma has created NetBorder Lync Express, the only all-in-one Lync appliance that includes a VoIP Gateway. All the required Microsoft Components are pre-installed, along with the VoIP Gateway software; greatly reducing the amount of time required for the installation team to source, install and configure all the necessary components.
In addition to using Lync Express in support of a greenfield Lync installation, Lync Express is also perfectly suited for enabling local telephony support for your Office 365 implementation. Lync Express also offers our exclusive Continuous Service Branch Appliance (CSBA) support. This unique feature meets all the requirements of a Microsoft Survivable Branch Exchange, but with added features that can keep your branch offices running at maximum productivity, even if the link to the central Lync implementation is lost.
Attend this webinar to see how NetBorder Microsoft Lync Express from Sangoma can be used in a variety of configuration to support your Lync implementation.
What you will learn:
Sangoma Webinar: SBCs from Sangoma – Flexibility, Ease of Use and an Unmatched ROI

June 20th – 2PM EST (7PM GMT)
Sangoma has introduced the most cost-effective, easiest-to-provision and easiest-to-manage line of enterprise SBCs on the market. The three available options deliver maximum flexibility when selecting a solution. The Vega Enterprise SBC Appliance can manage up to 500 simultaneous sessions. The Vega Enterprise SBC VM/Software can manage up to 200 simultaneous sessions with all the flexibility you would expect from a VM Ready solution. The Vega Enterprise SBC VM/Hybrid is a unique Sangoma solution that delivers the benefits of a VM solution, with the scalability of our competitors' large hardware solutions. The Hybrid SBC can scale to manage 4,000 sessions in a single VM instance.
The NetBorder Carrier SBC has the same easy-to-use and deploy feature set and GUI, but can scale to 4,000 sessions in a single chassis, plus it features the carrier-grade hardware carriers demand, including available dual AC or DC power and RAID-1 solid state drive.
This webinar is part of the Sangoma Product Series. Sangoma product experts will offer you a comprehensive look at the current version of Session Border Controllers. This will include features and functions, configuration tools and use cases. Please note that this is not a technical training class, but an introduction to the product from a conceptual and strategic viewpoint designed to help you understand where Session Border Controllers fit into your network architecture and the benefits they deliver to your operation.
What you will learn:
Introduction to the Product 
Specification Review 
Features and Functions 
Configuration Tools 
Competitive Comparison 
Who should attend:
IT Managers 
Network Designers 
Technology Decision Makers 
Telecom Resellers  
Sangoma have more Webinars to look out for coming all next month, starting July 9th and then July 18th. Keep following here at VoIP Uncovered for more info. 
Share this story with your friends or work colleagues. If you want to stay up to date with our latest products, industry news and offers you can sign up to our monthly newsletters, keep up to date with us on Facebook or follow us on twitter @VoIPon.