snom Technology has announced that its 7xx series of desktop IP phones are now fully interoperable with Brekeke PBX from Brekeke Software, a developer of SIP software products for IP network communications.
snom's 710, 720 and 760 business phones successfully passed Brekeke's rigorous validation testing process ensuring full end-to-end integration with Brekeke PBX. The endpoint can now be auto provisioned through Brekeke's PBX, using snom's free cloud-based provisioning tool called snom Active. This enables quick and easy installation and simplified management directly through PBX.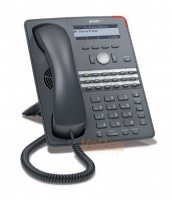 The snom 7xx series joins other snom phone models – the snom 3xx series which includes the 300, 320 and 370, along with the snom 8xx series which includes the 821 and 870 phones.
Combining the snom 7xx series phones with Brekeke PBX gives companies of all sizes a complete and affordable end-to-end voice solution. Value Added Resellers (VARs) and cloud-hosted PBX providers will appreciate seamless auto provisioning and quick deployment with Brekeke PBX while end users will gain access to snom's newest family of desktop phones, which offer a full range of price points and features to meet any business requirement and budget.
The snom 7xx series meets the needs of businesses looking for reliable, high function VoIP phones that control telecom costs and help make workers more productive," said Dr. Michael Knieling, snom technology AG Chief Operating Officer. "Our ongoing commitment to interoperability with Brekeke blends snom's 'best-of-breed' SIP endpoints with Brekeke's market leading SIP software products, creating a value driven, telephony solution for businesses and resellers."
The snom 7xx series VoIP telephones uses snom's eighth generation Session Initiation Protocol (SIP) firmware, which allows interoperability with a wide variety of SIP-based IP-PBXs and softswitches used in small and large office environments worldwide.
Within the snom 7xx series are three models of affordable, full-featured IP phones: the advanced executive snom 760 UC edition desktop phone for senior managers and knowledge workers features a high resolution color display, superior wideband high definition audio, PBX-style keys and advanced VoIP features; the snom 720 UC edition IP multi-purpose manager-level desktop phone, offers advanced telephony features with 18-promgrammable features key and supports 12 SIP identities, or phone lines. The snom 710 UC edition is a general office phone for the cubicle workforce, appropriate for small or large-scale deployments in a multitude of business scenarios. It features five programmable keys and supports up to four SIP identities.
With the certification of the snom 7xx series with Brekeke PBX, snom continues its market momentum, adding one of the industry's premier developers of standards-based IP-PBX solutions now fully interoperable with its full portfolio of endpoints. snom's technology partner ecosystem includes leading residential and business Internet telephony service providers, application server providers, IP-PBX, hosted VoIP solution providers and unified communications developers.
snom has been recognized as a leading VoIP phone manufacturer for years and we are pleased to continue to expand our partnership," said Shin Yamade, President and CEO of Brekeke Software. "We are also very confident that their proven technology, combined with Brekeke's reliable and robust platform, will provide a complete solution for our customers."
An award-winning product, Brekeke PBX is a SIP-based IP-PBX system that provides reliable and scalable IP communications for enterprises and service providers. The Brekeke PBX provides all essential IP-PBX features that enterprise and IP telephony service users require.
Brekeke also offers an edition of Brekeke PBX that's designed for cloud services. The MT (Multi-Tenant) Edition of Brekeke PBX offers true multi-tenant capabilities, which allow service providers to work on a single infrastructure for their entire system. Brekeke PBX MT Edition can offers superb scalability for your growing service needs by supporting up to 1,000 tenants and 5,000 users on one server.
Share this story with your friends or work colleagues. If you want to stay up to date with our latest products, industry news and offers you can sign up to our monthly newsletters, keep up to date with us on Facebook or follow us on twitter @VoIPon.