VoIPon Solutions is pleased to announce a new partnership with Clearly IP Inc, as the US and Canada based telecommunications specialist expands its range of IP Phones and PBX appliances into Europe.
This is exciting news for VoIPon Solutions, as we welcome ClearlyIP to our global brand portfolio of leading VoIP telecommunications solutions. 
We are really pleased ClearlyIP have chosen us to be their distributor for Europe and have had lots of interest from resellers even before we took stock. We continue to work on an overall strategy to see this brand succeed.
Matthew Hayward
Leading the ClearlyIP launch and expansion into Europe, is recently appointed Director of Sales for Europe, Richard Smith.
"As soon as I got the first samples on my desk, I knew the phones would work well here in the UK and beyond. The fact they can be easily branded with the reseller's logo at a much smaller order quantity than you would usually find would be enough but the ease of implementation using our Cloud Device Manager makes them an obvious choice for resellers."
Richard Smith
"With two acquisitions in the past three months, and now expanding into Europe It's a good time to be at ClearlyIP. Having worked with both Richard and VoIPon in the past, we knew the fit was perfect, our team is excited to be launching ClearlyIP Phones and Appliances to the European market."
Preston McNair
Clearly IP have big plans to expand beyond their current product range, making it a very exciting time to be part of this journey. Keep an eye out on our website for new updates on ClearlyIP products, platforms and services.
5 way conferencing natively on the phone
Full duplex speaker
Colour LCD display
2 angle stand with built in wall mount capabilities
Fully brandable for resellers and OEMs
Supports Clearly IP Phone Apps for FreePBX based system
Zero touch provisioning using our Cloud Device Manager
HD codec support for both G722 and opus
4 pages of programmable soft keys
Dual gigabit ethernet with PoE
Built in OpenVPN client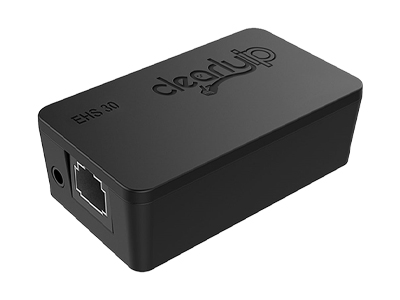 Compatible with CIP 250 and CIP 270
Allows the user to control modes
Supports popular wireless headsets
Check out the full range of Clearly IP products below! If you have any specific requirements, please contact our technical sales team on +44 330 088 0195.