Yealink, a leading manufacturer in unified communications (UC), has announced the global release of the Gen-next T54S and T52S. The Yealink T54S and T52S are members of the T5 Media Phone Series, which provides an all-in-one solution for any business, regardless of size.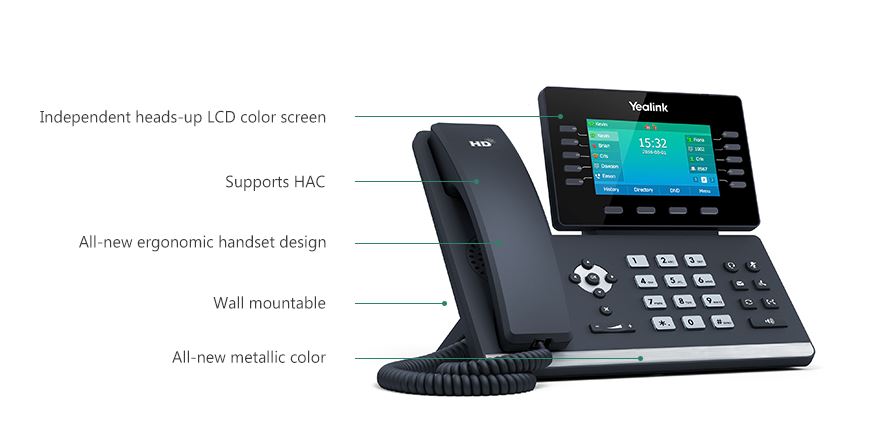 With enhanced HD video and audio technologies, as well as an intuitive interface, the T54S and the T52S are an ideal desktop communication tool for any busy professional. The ergonomic, adjustable stand, combined with the LCD colour screen design, allows for a flexible and easy-to-use desk phone.
The T54S and T52S are also equipped with Optima HD Voice and Opus codec support, as well as the latest sound processing technology, keeping these phones uniform with the rest of the T5 series. In addition, there are a great range of enriched features added to the phones, which works seamlessly alongside the unified firmware and unified Auto-P templates.
Yealink's T5 Phone series [has] the latest advanced components for excellent stability and performance in communication and collaboration." – Stone Lu, Vice President of Yealink.
The full series of T5 Media Phones including the T58V, T58A, T56A, T54S, and the T52S are all available for purchase worldwide. For more information about the T54S, T52S, and T5 Media Phone Series, please visit VoIPon.co.uk. Share this story with your friends or work colleagues. If you want to stay up to date with our latest products, industry news and offers you can sign up to our monthly newsletters, keep up to date with us on Facebook or follow us on twitter @VoIPon.