Meet The All-New Yealink BH72 Headset
The Yealink BH72 is a brand new bluetooth wireless headset set to release in May 2022.
Here at VoIPon, we've been lucky enough to put the Yealink BH72 to the test.
Easy Set Up

The product comes in a well presented box, and inside I discovered the BH72 headset, along with wireless charging stand, a padded carry case, a pre-paired BT51 USB dongle and charging cable.
I tested this product on a desktop PC, so I plugged in the USB dongle and the headset was instantly connected and working. This headset can also connect to any bluetooth-enabled device without the dongle.
I downloaded the Yealink USB Connect software (optional) to fully immerse myself into the Yealink experience, and here I could adjust the sound levels, control the "busy-light" and more.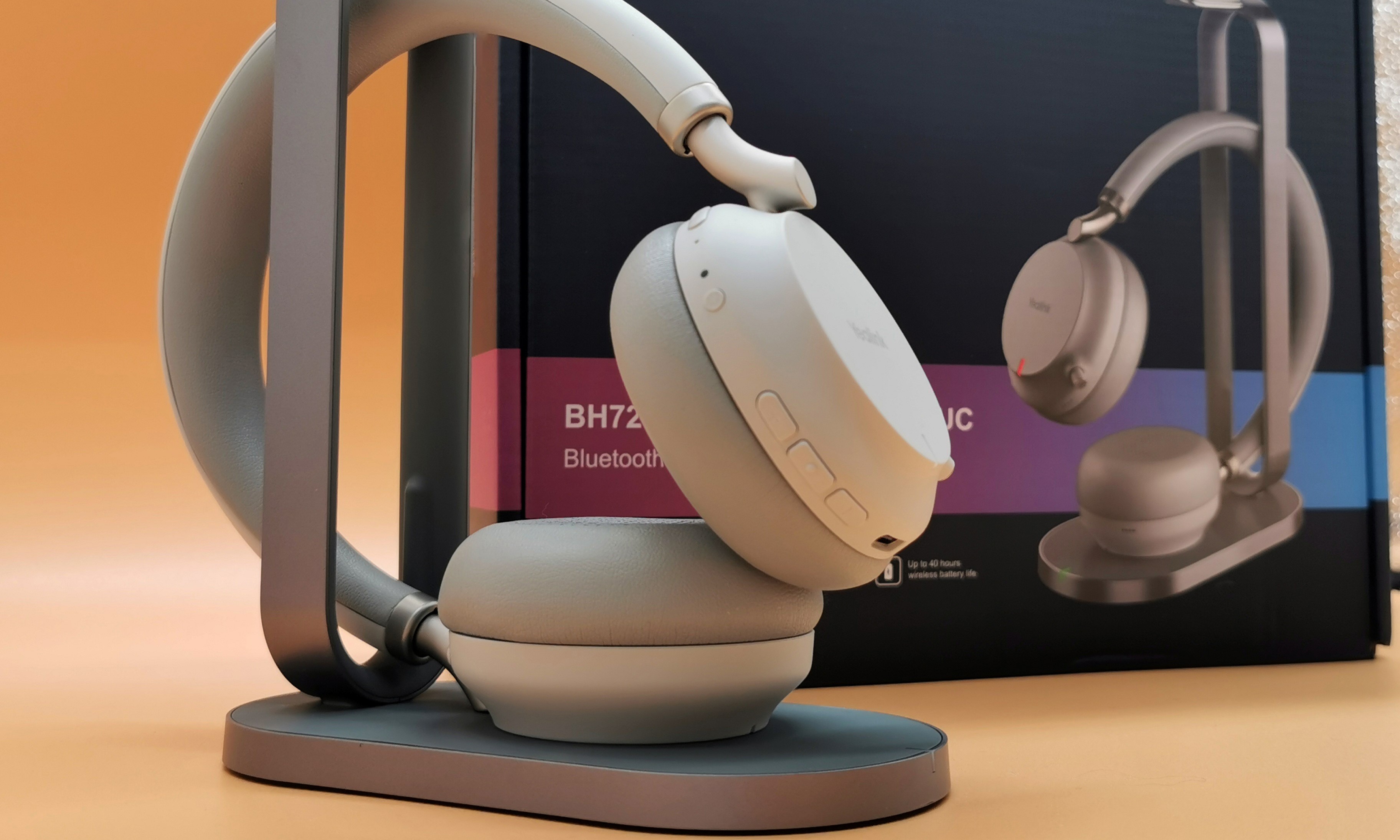 Comfort & Physical Features

The BH72 is a comfortable headset with padded ear cushions in a soft leather-like material. At 187g, it is a lightweight headset making it ideal for all-day use.
There are some handy buttons on the headset itself enabling you to control volume, play/pause, mute and answer/end calls. There's even a button to summon your voice assistant if connected to your mobile (note: On the Microsoft Teams version, this button acts as a dedicated button to open your Teams client).
Wireless Charging Stand
The BH72 comes with a wireless charging stand, which is probably my favourite aspect of this product. It has a good weight to it, so knocking it over accidentally is highly unlikely.
It looks stylish, and not only does it wirelessly charge the headset when the left ear is placed on it, but it also doubles as a wireless charger for your mobile phone. Very handy in an office or work-from-home environment!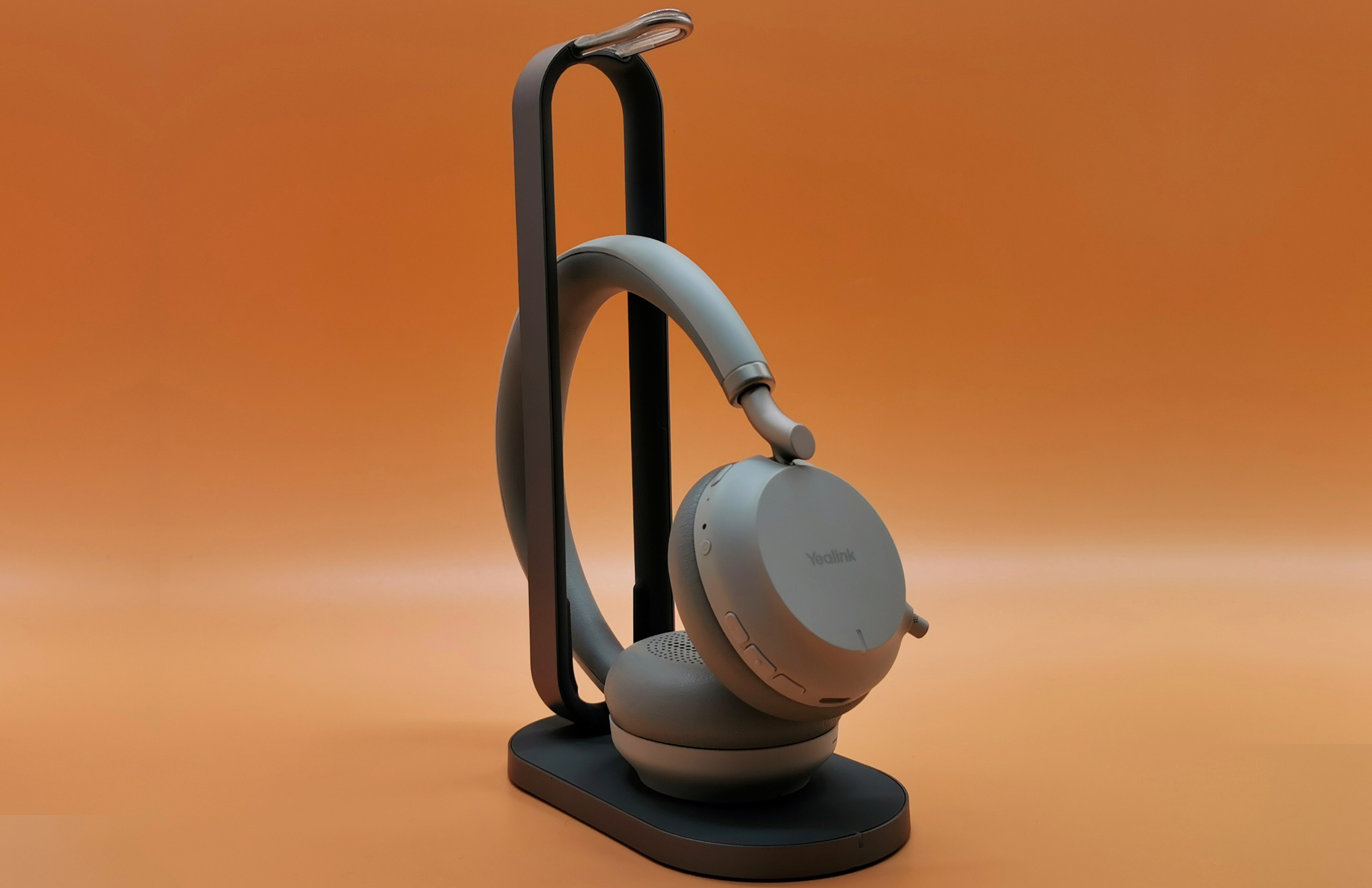 Productivity Sounds Good
The Yealink BH72 is equipped with a battery that can last up to 40 hours of call time. You may not need to charge this headset for the entire business week, depending on how often you talk during the day.
When compared to DECT wireless headsets, for example, this is a significant advantage. Every night, DECT headsets are usually required to be recharged. If they aren't, you'll probably discover the battery completely drained the next day when you get to work. That problem is solved by the battery in the Yealink BH72.
Productivity is also enhanced by a red "busy light" that is automatically activated when on a call, but can also be manually activated by pressing the volume up and down simultaneously, which is great for when you want to focus on work without being disturbed.

Exceptional Sound and Noise Cancelling
Voice quality is clear, crisp and sounded professional. Yealink's patented "Acoustic Shield Technology" takes noise cancellation to the next level, and after a day of testing the microphone in different environments, the BH72 did an excellent job at eliminating the majority of the background noises.
The retractable microphone boom enables the headset to alternate between being a business model to a more entertainment-focussed model. In addition, you can even answer a call simply by pulling out the microphone boom.
My first test of the device was to open Spotify and I was met with incredibly clear sound with a good amount of bass (this can be adjusted in the software).
Considering the BH72 is an on-ear device with passive noise cancelling, it is surprisingly effective. I could barely hear any noise from people around me while I wore the headphones.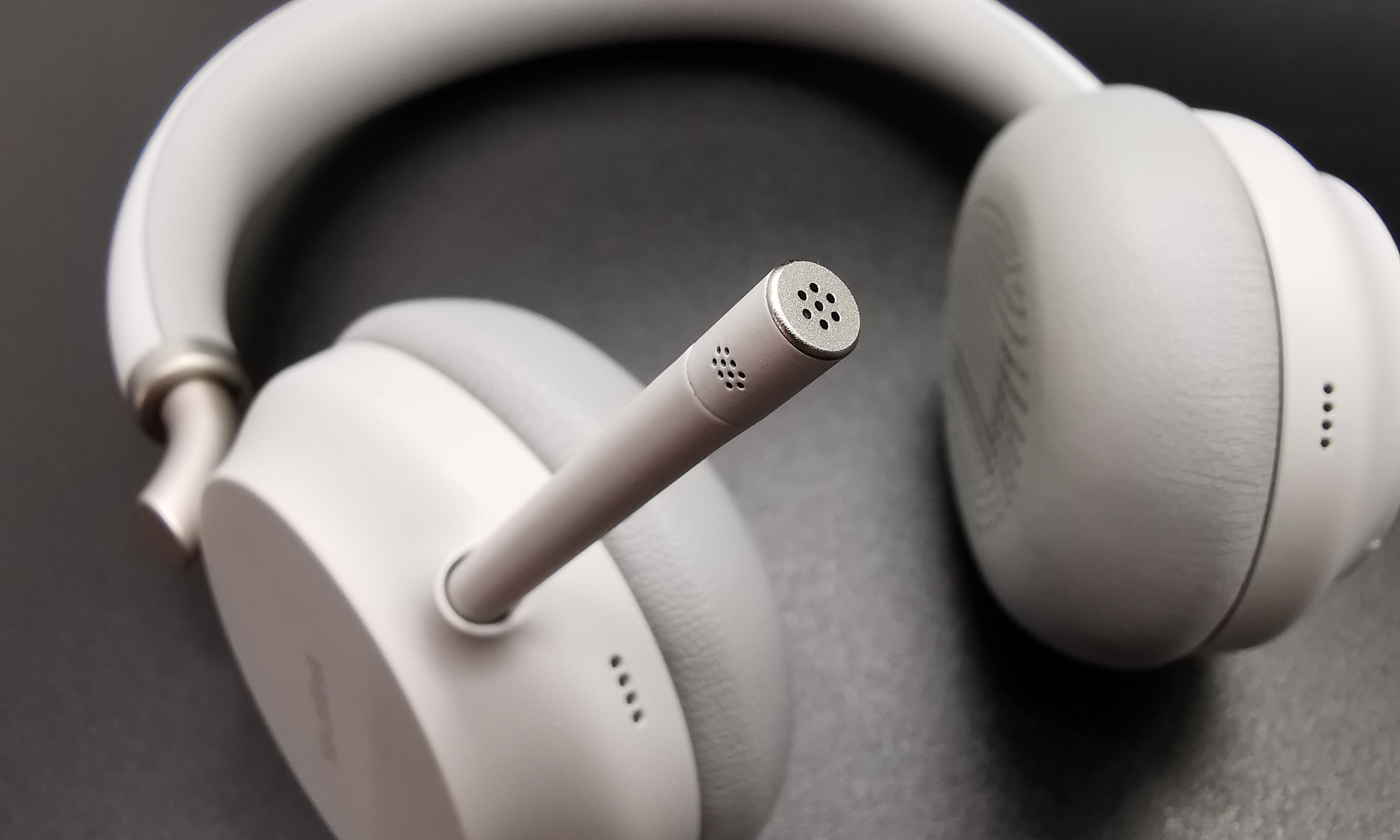 Are you interested to know more about our variety of bluetooth headsets?
If you have any specific requirements, please contact our technical sales team on +44 330 088 0195.