Yealink has announced the release of its latest Firmware V71 to support the T2x series of Yealink VoIP Phones. 
The Yealink T2x series includes the Yealink T20P, the Yealink T22P, the Yealink T26P and the Yealink T28P models.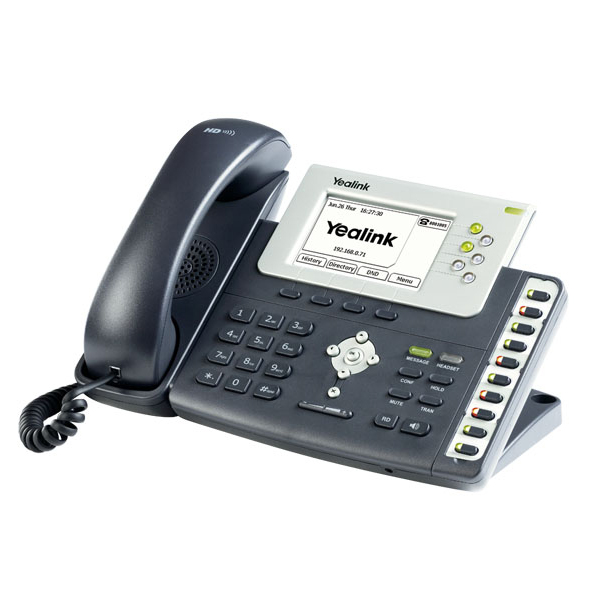 The V71 firmware incorporates a number of advanced features, including an enhanced phonebook, the advanced BroadSoft solution and security and network improvements meaning users can now input various types of directories into their own Directory List – local, CSV, XML, LDAP, BroadSoft – with easy access to those they use most frequently. There is help with auto filtering contacts and call logs when dialling, plus a contacts search facility.
The advanced BroadSoft solution includes auto provisioning by BroadWorks Device Management and integration with BroadWorks contacts and call logs. Services synchronization is provided via the Xtended Services Interface (XSI).
Security and network improvements include SIP sever redundancy with twin servers, auto IPv6 address acquisition by DHCP and VLAN ID via a DHCP option.
Firmware V71 is now available for download free of charge on Yealink website. 
Share this story with your friends or work colleagues. If you want to stay up to date with our latest products, industry news and offers you can sign up to our monthly newsletters, keep up to date with us on Facebook or follow us on twitter @VoIPon.