The Grandstream GXP2200 is part of Grandstream's VoIP Phone range that offers both low deployment costs and versatility. The GXP2200 Multimedia IP phone represents the modern internet age, featuring the Android Operating System 2.3,  and 6 line keys, HD voice and a 4.3″ 480 x 272 capacitive touch screen LCD.  The phone is compatible with a vast number of 3rd party applications and has integrated PoE and Bluetooth.
The VoIP Phone market is highly competitive with manufacturers like Grandstream, Yealink, snom, Aastra, Polycom and Cisco constantly striving to better themselves and each other. With technologies evolving and improving it is vital that the latest models are built to survive in the modern age.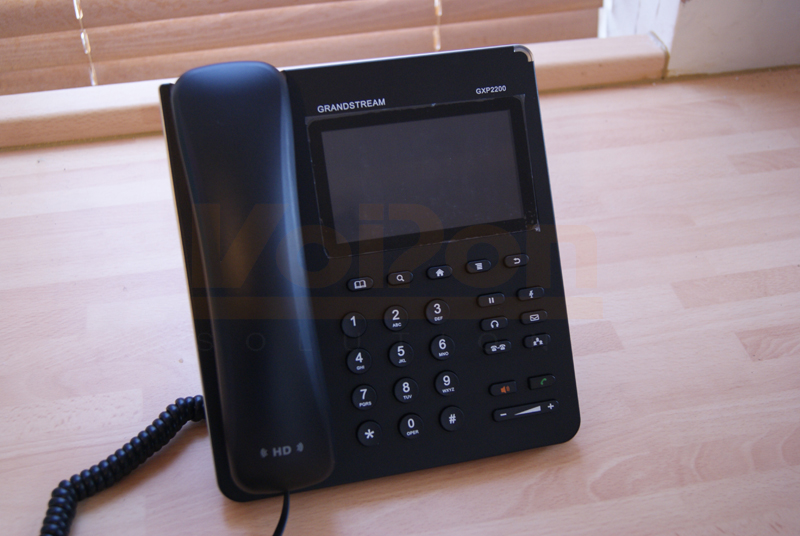 Key Features
480 x 272 pixel capacitive touch screen TFT LCD
HD wideband audio, superb full-duplex hands-free speakerphone with advanced acoustic echo cancellation and excellent double-talk performance
6 lines with up to 6 SIP accounts, up to 5-way conference, phonebook with up to 1000 contacts, call history with up to 500 records
Support Android Operating System 2.3 and the vast number of 3rd party Android applications (including Skype, Google Voice, Microsoft Lync Client, Youtube, Facebook, Twitter, Pandora, Angry Birds, and etc), advanced SDK toolkit for custom business application development and deployment control
Dual switched auto-sensing 10/100/1000Mbps network ports, PoE, Bluetooth, USB, SD, EHS (Electronic Hook-Switch) with Plantronics headsets, capability to connect/power up to 4 cascaded extension modules with LCD display (GXP2200 EXT)
Automated provisioning using TR-069 or AES encrypted XML configuration file, TLS/SRTP/HTTPS for advanced security and privacy protection
 The GXP2200 can be connected up with the Grandstream GXP2200 EXT Expansion Module which has a 128×384 graphic LCD, 20 quick-dial/BLF keys and 2 Navigation Keys. This offers additional performance and convenience to the user.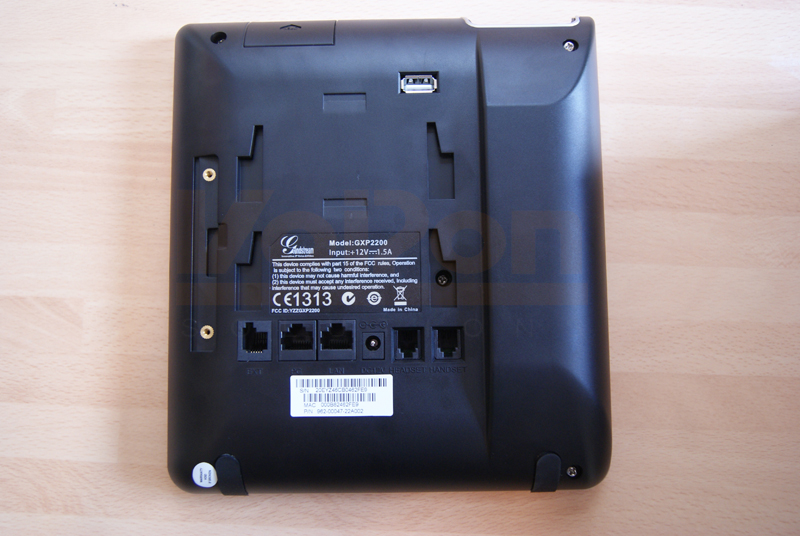 The phone has a number of ports on the back featuring:
EXT
PC
LAN
DC12V
Headset
Handset
Expansion Module Connection
USB Port
SD Card Slot
What's in the Box?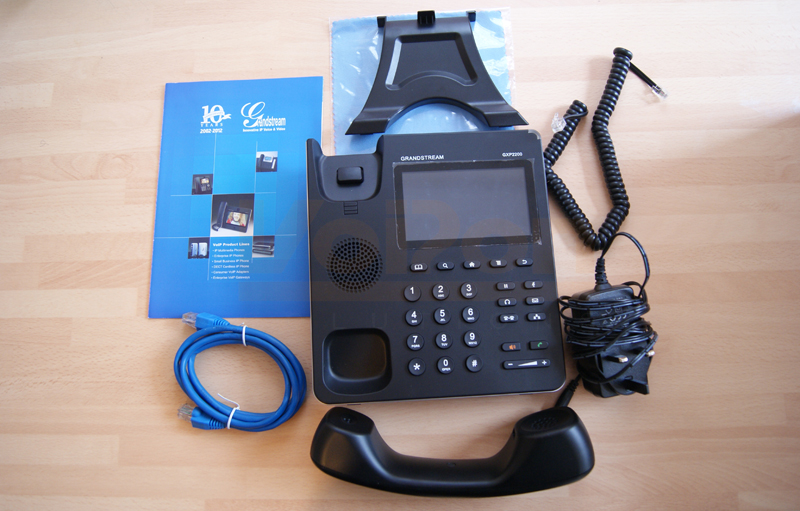 The box contents are as follows:
GXP2200 phone
GXP2200 Stand
Handset and Cord
Power Supply
Network cable
Quick Start Guide
Screen Wipe
Look and Feel
 The GXP2200 is a smart looking device. The keypad offers a high level of usability as each button is easy to understand and navigate.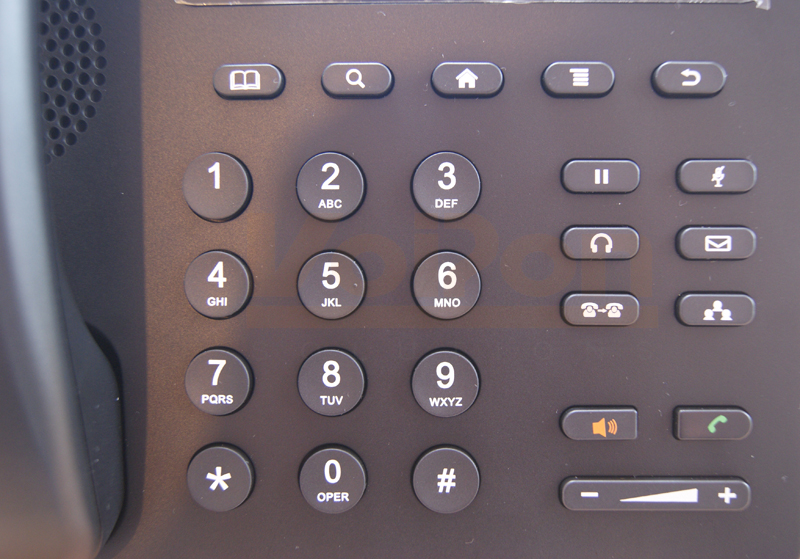 The touchscreen is responsive and clear, offering a whole new dimension to the phone, that brings all the benefits of the android operating system. This allows users to not only use standard VoIP applications such as the phone book and call history, but also a huge array of multimedia applications such as browsing the internet, checking the weather, using RSS feeds plus much more.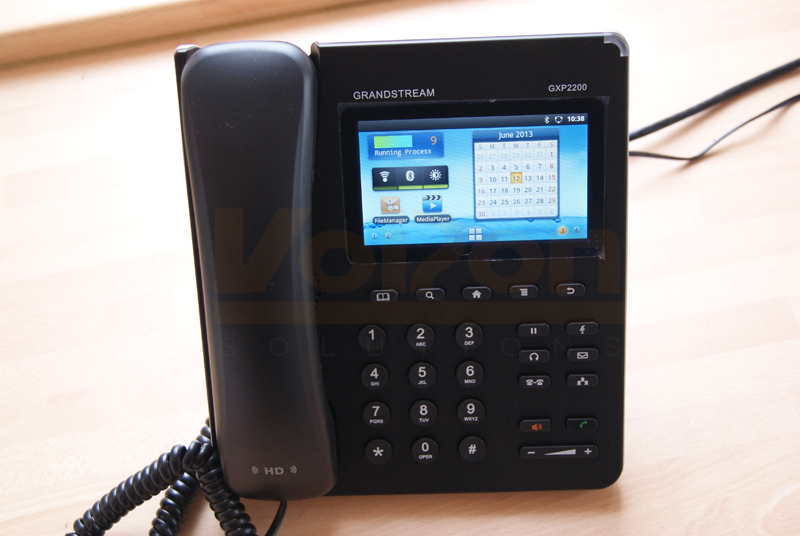 With a stylish design and modern features, the GXP2200 will not look out of place on any workstation.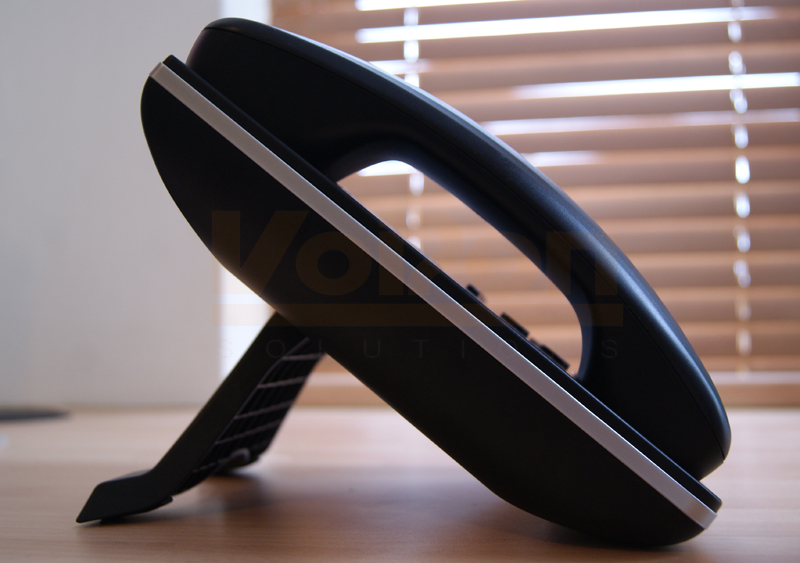 How does this compare?
Grandstream Networks are no strangers to manufacturing reliable, cost effective IP phones. Other models in their voIP range include the GXP1400, the GXP1405, the GXP2120 and the GXP2124. To compare Grandstream's range of VoIP phones, please see the Full Comparison Table. 

Customer Reviews
VoIPon received a customer review of the GXP2200. Richard Martin said that the phone was:
Perfect – works with SwitchVox beautifully and the VPN means we can have have it in our homes for home working and still have a great hard phone without hassle of site to site VPN from routers."
Conclusion 
 The Grandstream GXP2200 is an IP phone designed for the modern age thanks to its use of the android operating system. With its 480 x 272 pixel capacitive touch screen and HD wideband audio, the GXP2200 is a high-tech but cost effective Android VoIP Phone. 
Share this story with your friends or work colleagues. If you want to stay up to date with our latest products, industry news and offers you can sign up to our monthly newsletters, keep up to date with us on Facebook or follow us on twitter @VoIPon.