Grandstream, the award-winning supplier of unified communications, has announced the GSC3620, the newest addition to the GSC3600 series of IP Surveillance Cameras. The new GSC3620 is a weatherproof infrared (IR) ceiling-mounted dome IP camera with a variable focal lens. By adding electronic auto-focus, SIP/VoIP support for audio/video streaming and support for a variety of alerts and notifications, the GSC3620 provides the ideal IP camera for any indoor or outdoor monitoring need.
The GSC3620 features a 2.8mm – 12mm variable focal lens that allows it to provide the ideal setting for any security requirement. This varifocal lens allows the GSC3620 to provide wide-angle monitoring of nearby subjects in environments such as building entrances, corridors, banks, hotels, retail stores, and offices, narrow-angle monitoring of distant subjects for parking lots, warehouses, and farms, as well as anything in between.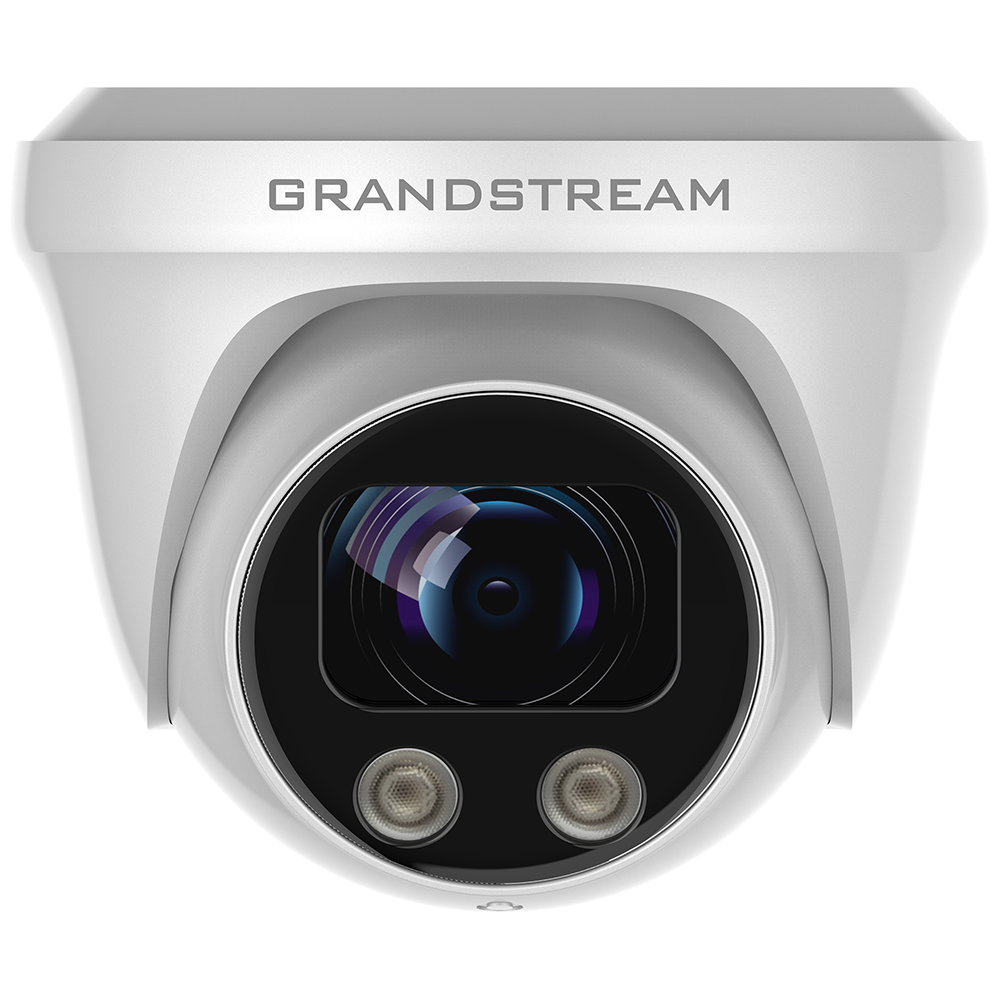 The GSC3620 can be managed with GSURF Pro, Grandstream's free video management software, along with other ONVIF compliant video management systems. The GSC3620 pairs with Grandstream's video phones and GSC3570 HD intercom and facility control station for active end-point monitoring and facility control. Other notable features of the GSC3620 include:
Supports motion detection
Smart infrared technology for optimal white balance and exposure
Built-in PoE to power the device and provide a network connection
Varifocal and auto-focus lens for an adjustable field of view
Supports alert notifications via outbound voice or video call & email screenshot
IP67-level weatherproof capability
Primary stream and Secondary stream
SIP/VoIP support for video and audio streaming to endpoints (external microphone required)
Want to expand your communications solution further? Check out the full range of Grandstream products below! If you have any specific requirements, please contact our technical sales team on +44 330 088 0195.
Check out the original story from Grandstream HERE