Grandstream, the award-winning supplier of unified communications, has announced the release of the newest member of their GRP series of Carrier-Grade IP Phones, the GRP2612W. 
This powerful IP phone with 2+2 lines and built-in Wi-Fi, features a sleek design and countless next-generation features including dual-band Wi-Fi support, 16 virtual multi-purpose keys (VPKs), a colour LCD with swappable face plates for easy logo customisation and more. Built for the needs of desktop workers and designed for easy deployment, the GRP2612W offers an easy-to-use, simple-to-deploy voice endpoint.
Our ground-breaking GRP series is helping our partners and customers around the world to easily take-on large deployments through powerful, customisation devices with next-generation features that are easy-to-deploy and simple-to-manage. The GRP2612W takes the GRP series to the next level by offering a simple, easy-to-use model that also works over Wi-Fi to make deployments even more flexible.
David Li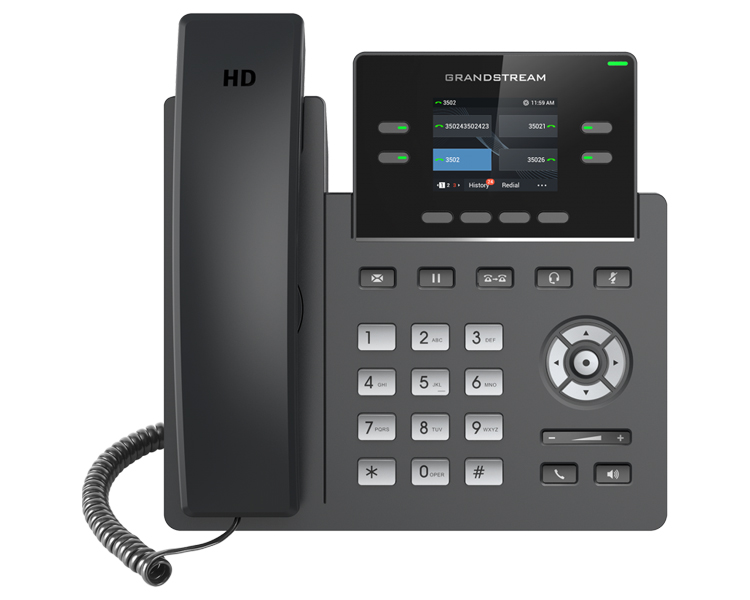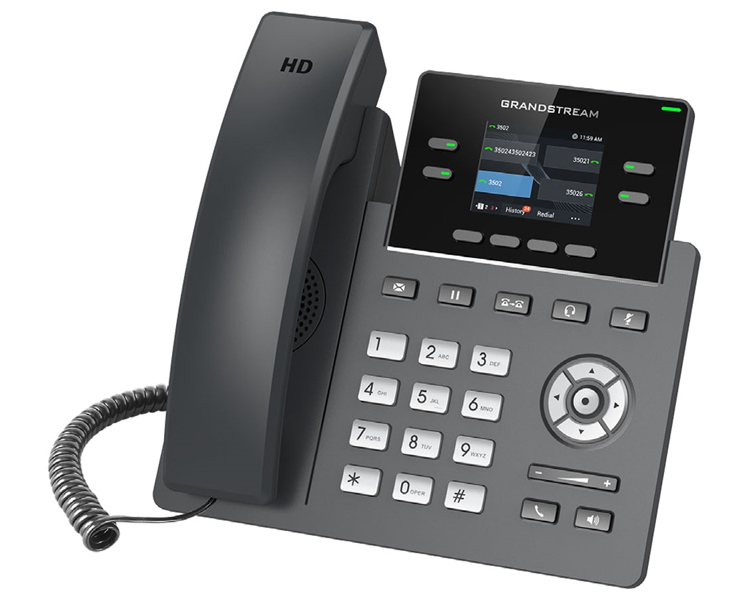 The GRP2612W becomes the newest member of Grandstream's GRP series of Carrier-Grade IP Phones, which are designed to offer simple mass deployment and easy-management paired with next-generation features. The GRP series combines with the Grandstream Device Management System (GDMS) to provide centralised provisioning and deployment. Specific features of the GRP2612W include:
2.4" (320x240) colour LCD, up to 4 SIP accounts and 4 multi-purpose line keys
Integrated dual-band 802.11ac Wi-Fi.
Up to 16 virtual multi-purpose keys (VPKs) for digital BLF/speed dial, 4 XML programmable soft keys
Dual switched 10/100MBps ports
Easily swappable face plate for flexible logo customisation
Zero provisioning and easy management through Grandstream's new cloud platform, GDMS (Grandstream Device Management System). GDMS, which is currently in Beta and will be officially released in the coming months, provides a centralised secure interface to easily provision and manage large deployments of Grandstream endpoints.
Industry leading security protection such as secure boot, random default password, unique security certificate per device, and encrypted data storage
Support for all major voice codecs including wide-band Opus, G.722, G.711, G.729A/B, G.723, iLBC, G.726, etc. and multi-party conferencing
Dual firmware images for improved reliability
Unified firmware across with all other GRP2600 series models
Want to expand your communications solution further? Check out the full range of Grandstream products below! If you have any specific requirements, please contact our technical sales team on +44 330 088 0195.