Mobile devices are currently becoming central to many business collaboration solutions with workforces demanding more mobility options or adapting business models to target mobility. If you are looking to expand a video conferencing solution, an important factor that should be considered is its ability to support mobility.
When business put mobility into action, they open up the opportunity to utilise the most talented workers anywhere in the world. This is whilst creating a situation that is most convenient for both employer and employee and for any sized business.
Workspace messaging will become the biggest battleground for enterprise communication so the market will keep consolidating on the high end (Microsoft and Cisco, for example). Challengers will include Slack and Google. At the same time, the worlds of video conferencing, Unified Communications, and workplace messaging will collide into a single interface.
Scott Wharton
Frost & Sullivan found that 89% of remote employees say that video helps them feel more connected to their colleagues while also reducing time to complete tasks. The same study found that 98% of respondents believe video conferencing helps with relationship-building internally and externally.
Here's how Grandstream can help your solutions mobility: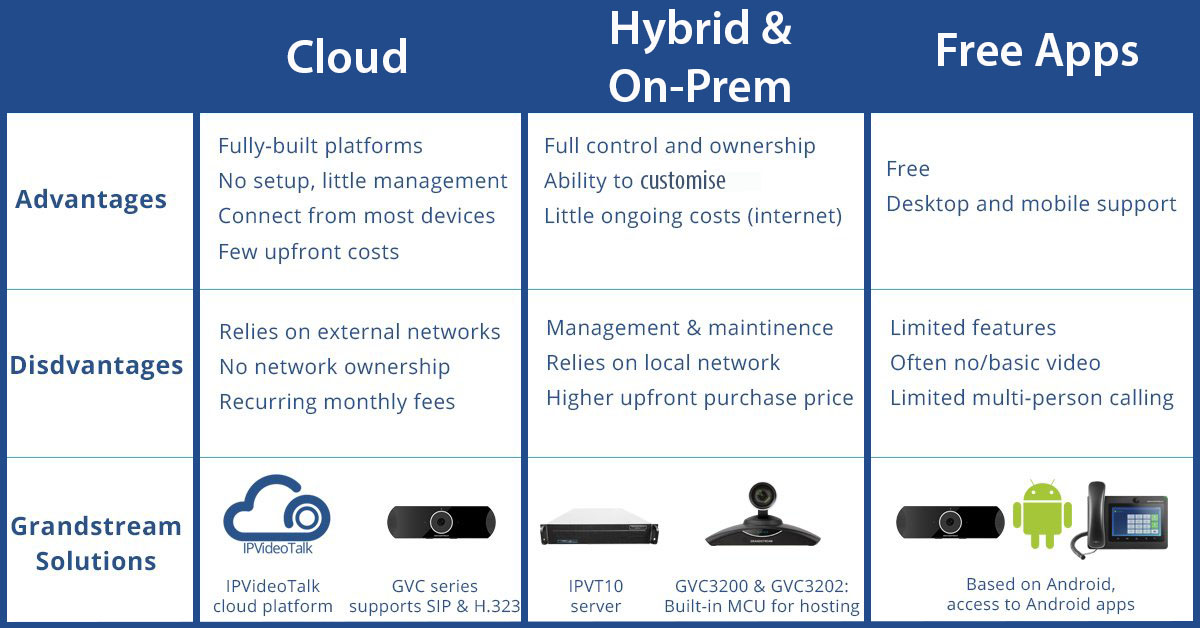 Check out the full story by Phil Bowers here