Grandstream Networks, a worldwide manufacturer of IP voice/video telephony and video IP  surveillance solutions, today announced that business and residential users employing GXV IP Video Surveillance Cameras have new flexibility and convenience options for monitoring physical security at their office or at home. IP Cam Viewer, a mobile application for Android, Apple, and Blackberry devices, allows business owners or homeowners to use a smartphone or tablet to remotely monitor and record live feeds, anytime and anywhere, from Grandstream IP cameras by downloading the IP Cam Viewer app on their Android, iOS, or Blackberry device.
Video surveillance continues to be an upward and essential strategy for protecting human and physical assets in both business residential security applications," said David Li, CEO of Grandstream. "With the rise in handheld devices and as society becomes increasingly more mobile, it is necessary to provide our customers with a variety of ways to monitor and record their surveillance feeds while on-site or remotely." He added, "We recently completed extensive testing of the IP Cam Viewer app with our cameras and are pleased to offer customers the added ability to monitor surveillance feeds and recordings directly on their mobile devices."
The IP Cam Viewer application for Android, Apple, and Blackberry mobile devices support SSL security,  2-way audio on select camera models for baby monitoring or warehouse entry applications, preset recall,
relay control, custom controls, matrix view, grouping of cameras for quick recall, password protection, and  more. IP Cam Viewer is available in two versions: IP Cam Viewer Lite (no cost) and IP Cam Viewer Pro (available from £2.46). The Pro version includes audio for select devices, monitoring of unlimited cameras, no advertising, a dedicated record mode that allows users to save recorded video directly on their mobile
device, and more. Users can set the application to connect directly to their Grandstream cameras, rather than go through a relay server, to ensure the highest quality stream. IP Cam Viewer can be downloaded
from the Google Play Store (Lite and Pro), Apple App store (Lite and Pro), and the Blackberry App World (Pro).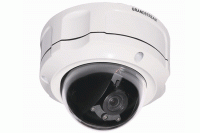 Grandstream's award-winning line of ONVIF-compliant IP video surveillance cameras feature the weather-proof, vandal-proof, and tamper-proof Grandstream GXV3662_FHD Fixed Dome,  Grandstream GXV3662_HD IP IP66 Camera series, the weather-proof and infrared enabled Grandstream GXV3672_FHD and  Grandstream GXV3672_HD series, and the Grandstream GXV3615WP_HD featuring integrated Wi-Fi. With over a dozen models available, Grandstream cameras fit a variety of security needs and price points including model types for high definition/low light conditions ranging from CMOS & CCD cameras, box cameras, fixed dome cameras, cube cameras, outdoor cameras and more. With features like multi-rate H.264 and MJPEG realtime video compression (up to HD1080p), integrated 2-way audio on most models, day/night mode, advanced mega-pixel CMOS sensor with wide dynamic range, integrated PoE and HTTP API for easy integration, Grandstream cameras embrace total convergence of voice and video to maximize business applications and cost benefits. 
Share this story with your friends or work colleagues. If you want to stay up to date with our latest products, industry news and offers you can sign up to our monthly newsletters, keep up to date with us on Facebook or follow us on twitter @VoIPon.