snom, a developer of IP desktop VoIP phones, has announced that it is a Gold Sponsor of the ITEXPO West conference, taking place at the Mandalay Bay Resort and Casino in Las Vegas from August 27-29.
snom, which will be at Booth #715, will demonstrate its SIP-based VoIP phones, including the 7xx series that features the snom 710, snom 720 and snom 760, which are compatible with an ever-increasing number of VoIP services including Microsoft Lync and other UC platforms from leading providers.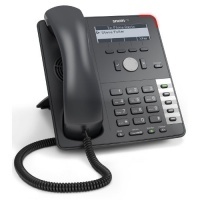 snom's technology partner ecosystem includes leading residential and business Internet telephony service providers, application server providers, IP-PBX, hosted VoIP solution providers and unified communications developers.
At the conference, snom will also showcase significant new firmware-based capabilities for its Lync-qualified phones, which will further integrate its phones with Lync Enterprise Voice, as well as its full line of Lync-qualified and Lync-optimized IP phones.
The event is expected to draw thousands of attendees, showcase over 150 exhibitors and feature a Lync Partner Solutions Pavilion.
Share this story with your friends or work colleagues. If you want to stay up to date with our latest products, industry news and offers you can sign up to our monthly newsletters, keep up to date with us on Facebook or follow us on twitter @VoIPon.