VoIPon Solutions, are delighted to introduce VoIPon Talk, a complete business-grade IP PBX phone system hosted in the cloud.
VoIPon Talk allows business users to make and receive calls over the internet, using any VoIP (SIP) compatible device or softphone. Customers can configure their phone system online through the intuitive portal that can be accessed 24 hours a day, seven days a week from anywhere in the world. This means that investing in expensive hardware and maintenance is a thing of the past. Customers can start with one simple monthly payment of £3.49 and upgrade to unlimited calls as their business grows.
Flexible, no contract call plans from just £3.49 per month
VoIPon Talk offers hosted VoIP plans that are not only flexible and reliable, but can also be tailored to home or business needs with no long-term contract.
Plans start from as little as £3.49 per user per month. Unlimited UK and EU call packages are also available.
To find the best package for you, visit pricing and packages.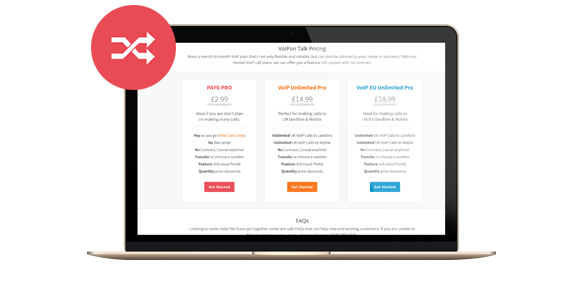 User friendly 24/7 accessible portal
Every component of the VoIPon Talk solution is configured through our modern and intuitive web portal. You can access the portal on your PC, Laptop or mobile device.
The portal can be accessed from any location in the world via a web browser, meaning you do not have to be in the office to change how your calls are routed.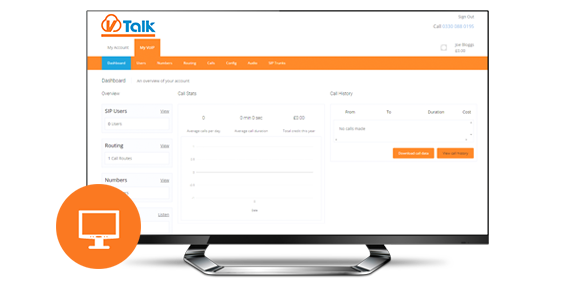 Choose your own number
With local geographical numbers you have the option to choose a telephone number in any desired area, regardless of where you are based.
From Aberdeen (01224), to London (020), to York (01904), you can pick any area code and link your business to a specific region, solidifying your company's professional and local presence.
Alternatively, pick an 0330 number for national appeal. You can choose between our standard number, or pay extra for a memorable one to ensure your business stands out. Choose your plan first, then search the vast pool of available numbers.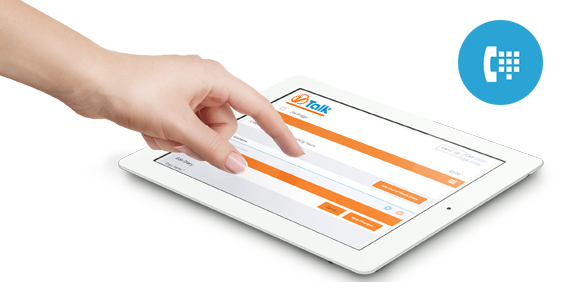 Track and Improve
Staff training and performance reviews are an important factor in many businesses. With every customer account we have call management and monitoring features.
VoIPon Talk enables you to access all call logs and their associated costs, providing you with complete call management for your company. Call monitoring offers you the functionality to provide the additional support needed for your employees training.
These features enable your phone system to become a business tool rather than just a standard phone line.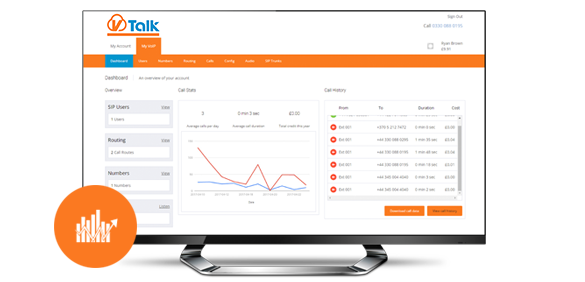 VoIPon Talk works with IP phones or softphones
 You don't need a physical phone to use VoIPon Talk; just hook up your computer or device using one of the many software solutions available.
However, if you want an IP phone, choose from throusands of units here, from all major VoIP phone manufacturers, including Fanvil, Grandstream, Yealink, Snom, Sangoma, Gigaset, Polycom, Cisco and more.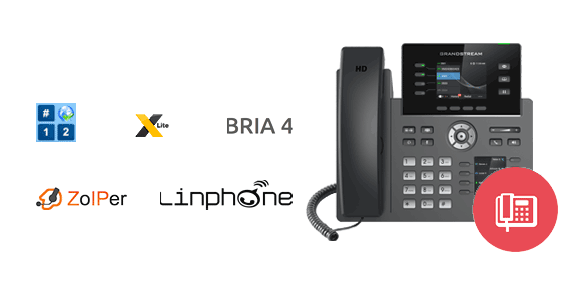 Ready to get started?
Simply choose the package for you and your account will be set up automatically.
EXPAND YOUR SOLUTION
If you have any specific requirements, please contact our technical sales team on +44 330 088 0195.