The modern workplace embraces collaboration away from our desks, made possible by WiFi and DECT wireless IP phone solutions.
There is a vast choice of WiFi and DECT mobility solutions available to allow workers to stay connected and productive, no matter what they are doing and where they are.
However, a DECT phone and a WiFi phone are two different technologies and both have their unique advantages.
So, which is best for your business environment?
DECT IP phones
DECT stands for Digital Enhanced Cordless Telecommunications, the technology that allows the phone to link to its base without any wires.
DECT phones use a base station that connects to the phone service to send/receive phone calls. Designed for voice, DECT operates on its own isolated frequency, meaning voice quality only suffers if you leave the range of the base station. Although, you can extend your range by adding signal repeaters and multi-cell systems.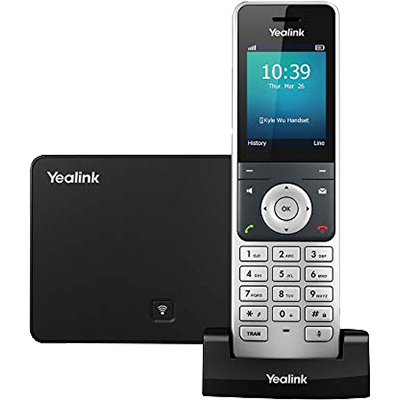 DECT phone highlights
Specifically designed for voice

Operates on its own frequency

Little interference or background noise

Functions on a closed system for optimum security
 DECT IP phones are ideal for small to medium-sized office and retail environments as well as residential networks.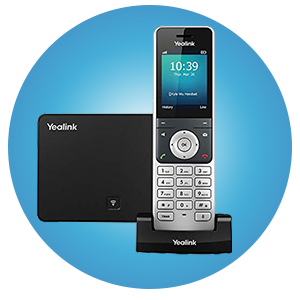 Includes W56H Handset & W60B Base Station
Up to 30-hour talk time
Up to 400-hour standby time
Supports up to 8 concurrent calls and 8 DECT cordless handsets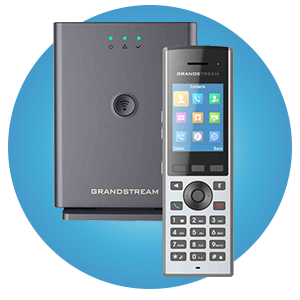 Up to 10 SIP accounts per system
3-way audio conferencing
Dedicated Push-toTalk button
Supports 400 meter outdoors range and 50 meter indoor range with the DP752 base station
Wireless IP phones (WiFi phones)
WiFi VoIP phones use "WLAN" to create cordless communication connections. 
WiFi phones do not require base stations or any additional hardware as they connect to an existing WiFi network by picking up a wireless signal directly to the device from a router. 
This can actually make WiFi phones cheaper and easier to implement overall.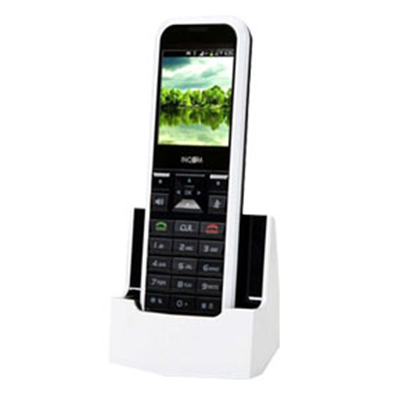 WiFi phone highlights
Long range

Pairs with existing WiFi network

Easy installation

Add as many phones as you want
 WiFi phones are designed to suit a variety of enterprises and vertical markets where roaming free while making and receiving calls is a necessity. Typical scenarios include retail, logistics, medical and security.
Featured WiFi phone solutions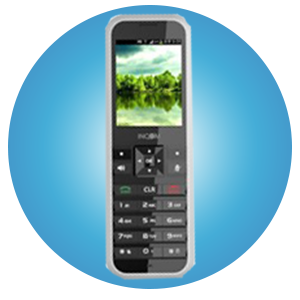 Long lasting battery
L2-L3 quick roaming
Simultaneous bell and vibration effects
Polyphonic MIDI Ring / Vibration ringer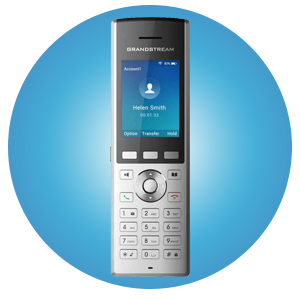 Dual-band WiFi with advanced roaming support
Bluetooth for syncing headsets and mobile devices
HD voice and noise shield technology
7.5 hour talk time, 150-hours standby
Check out our full range of Wireless IP Phones! If you have any specific requirements, please contact our technical sales team on +44 330 088 0195.