Grandstream, the leading manufacturer of VoIP Phone and IP Surveillance Solutions, have announced that three high definition outdoor IP cameras and a new free video monitoring/recording management software are now being added to the popular GXV36xx Series of Grandstream IP Video Surveillance Cameras. Designed for both business and residential applications, Grandstream's new GXV cameras are made to withstand harsh outdoor conditions relating to temperature, light and weather. Grandstream is showcasing the new GXV video surveillance products at Booth 809 at ITEXPO East in Miami, FL. 
Grandstream's current range of IP Video Surveillance cameras include the Grandstream GXV3601 IP Camera, the Grandstream GXV3615 Cube IP Camera and the Grandstream GXV3611_HD IP Camera.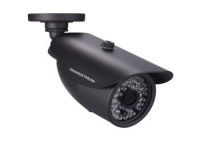 The Grandstream GXV3672_FHD and Grandstream GXV3672_HD IP Cameras are two outdoor day/night tube cameras, with IP66 weatherproof casing and ONVIF compliance, that feature infrared (IR) capability for advanced nighttimeand low-light video surveillance recording. The GXV3672_FHD includes a 3.1 Megapixel CMOS sensor for a 1080p HD resolution, while the GXV3672_HD features a 1.3 Megapixel CMOS sensor for 720p HD resolution. Both models provide users with an invaluable day/night surveillance tool for securing premises and delivering solid evidence of events that occur especially in darkness. In addition to high-resolution black/white images produced at night, the IR cameras deliver vibrant HD color images during the day, even under dim light conditions.
The GXV3662_FHD IP Camera – an expanded version of the Grandstream GXV3662_HD and winner of TMC Lab's 2011 Innovation Award – features a 3.1 Megapixel CMOS sensor for full 1080p HD resolution. This weatherproof, vandal-resistant and tamper-proof full HD IP dome camera is for challenging outdoor surveillance applications. Along with the GXV3672_FHD and GXV3672_HD, the GXV3662_FHD contains an IR_CUT switch for color or black/white operation, IP66 weatherproof casing and ONVIF compliancy. All of Grandstream IP Video Surveillance cameras feature integrated PoE, H.264 real-time video compression with excellent image clarity, embedded video analytics, industry leading SIP/VoIP for 2-way audio and video streaming, support advanced notification and alert options, built-in high performance streaming servers, and more.
Lastly, Grandstream is launching an upgraded version of its free GSurf video monitoring and recording software for use with all GXV IP cameras. The new FREE GSurf Pro Video Management Software controls up to 36 cameras simultaneously and features Client-Server Architecture. Client-Server Architecture lets users connect all of their IP cameras directly to a server and be able to view/control the cameras by running GSurf on any computer within the server's network. In addition to expanding the ability to monitor and control cameras from anywhere on the network, GSurf Pro features advanced alarm and notification settings, electronic map, search, playback, PTZ control etc.
We're pleased to add these new IP cameras and the video monitoring and recording software to our growing portfolio of surveillance solutions so business and residential customers can select the solution to best fit their security application needs," said David Li, CEO of Grandstream. "We're especially excited to bring to market our first infrared IP cameras that combine excellent video quality, under any light condition or in total darkness, weatherproof capability and affordability."
Share this story with your friends or work colleagues.  If you want to stay up to date with our latest products, industry news and offers you can sign up to our monthly newsletters, keep up to date with us on Facebook or follow us on twitter @VoIPon.