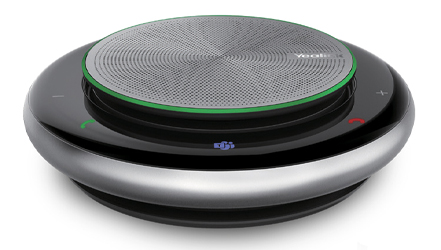 The new devices include the Yealink CP900, a portable USB/Bluetooth speakerphone for personal use, huddle rooms and anyone on the go. The Yealink CP900 won the rAVe Best of InfoComm 2019 Award for Best Room Audio Product.
High-quality audio for users to be heard and involved more easily
Using the CP900, users can enjoy crystal-clear sound thanks to Yealink's distraction-free HD audio technology, and six-microphone beamforming for a premium full-duplex experience, which includes AEC (Acoustic Echo Cancellation), NS (Noise Suppression) and DSP (Digital Signal Processing), so everyone on the call can be clearly heard and fully involved.
Ease of connection and portability for getting started quickly
To make it easier to get connected, the Yealink CP900 offers simple plug-and-play USB cable connections, or Bluetooth connections to computers, smartphones and tablets.
Touchable smart button for an interactive experience
Multiple smart buttons for full call-control compatibility offer a low-learning-cost experience and call effectiveness. Deep integration with Microsoft Teams include a dedicated Teams button, making it easier for users to interact with the device and enjoy the Teams collaboration.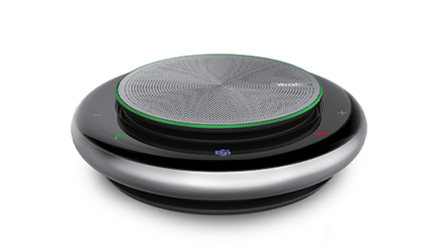 Premium HD Voice for calls and music
6.5-foot 360-degree microphone pickup range
Six-microphone beam forming array for full-duplex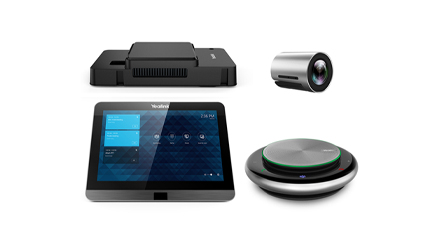 Wireless Content Sharing
4K UHD Resolution
6-Microphone Array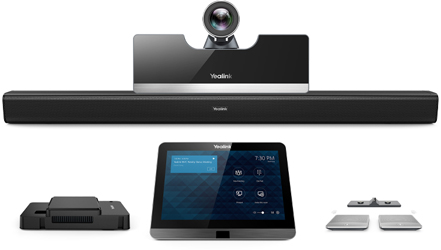 Wireless Content Sharing
Wireless Microphone
1080P/60FPS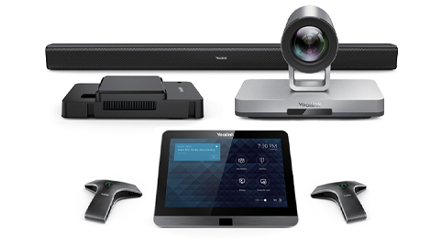 Wireless Content Sharing
3-Microphone Array
Device Management
Check out the full range of Yealink products below! If you have any specific requirements, please contact our technical sales team on +44 330 088 0195.