Fanvil a global manufacturer of enterprise VoIP communication products, has officially announced the launch of its latest IP phone XS/XU series, enhancing the Fanvil portfolio of IP phones that provide unprecedented business experiences for customers worldwide. As the new generation enterprise IP phone, the Fanvil XS/XU series is an innovative contribution to the X series on both appearance and performance.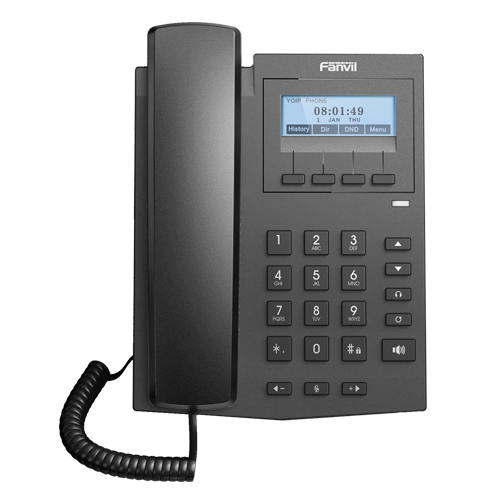 3-way conference, SIP hotspot
128x48 Dot-matrix display
HD audio on speakerphone and handset
We always keep delving into the details to perfection as well as increasing our input to new communication technology. That's how Fanvil XS/XU was born.
Feng Bo
Speaker for HD audio
With a luxury feature, Harman speaker on the Fanvil X4U, X5U and X6U, these models bring a crystal-clear audio experience for users. In addition, the wideband codec of G.722 and Opus stable HD audio is enabled in both high band and low band with the network. This is a huge contributor to work productivity.
User-friendly design for easier operation
The Fanvil XS/XU series comprises desktop phones with intuitive access to all operations and no complicated interface instructions. Advanced new features such as clear large display(s) and newly-added line keys and function keys with LED lights, make these phones an ideal choice for any business enterprise seeking to improve workplace efficiency. 
Greater Interoperability for Flexible Work
The Fanvil XS and XU series matched with accessories, like EHS headsets, built-in Bluetooth and WiFi via WiFi dongle, will keep your desktop in order and encourage more flexible working.
Check out the full range of Fanvil products below! If you have any specific requirements, please contact our technical sales team on +44 330 088 0195.