The VoIP Phone market is as highly competitive as ever. Companies that have been at the forefront of VoIP for a long time such as Yealink, Grandstream, Gigaset and Polycom are continuing to release new models, taking advantage of the most up to date technologies within VoIP, while upcoming companies such as Fanvil and Akuvox are disrupting the market with models of their own.
This blog will look at the different features of the top VoIP phones available to buy in 2015.
Akuvox SP-R53P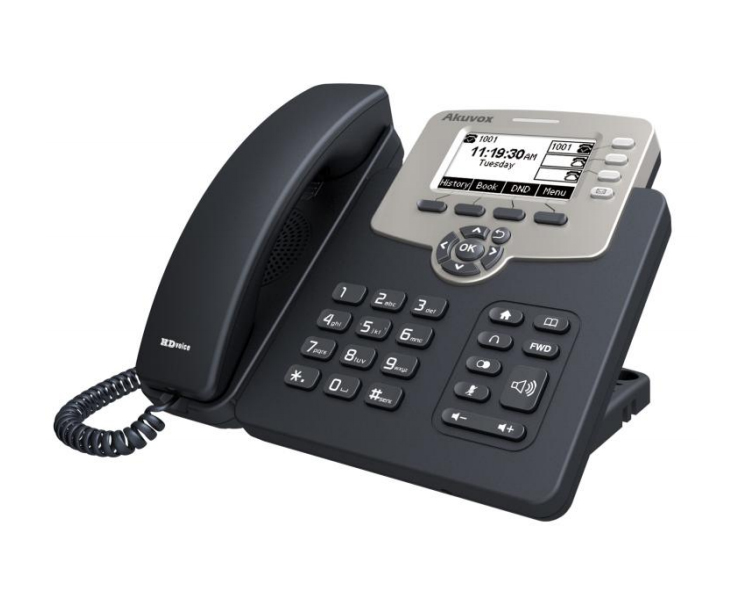 The R53P from Akuvox is a cost effective phone with 3 SIP lines and HD voice. The Akuvox R53P is perfect for light to medium phone users and is simple to set up and easy to use, with local 3-way conferencing and a smooth user experience.
Akuvox is a leading provider of VoIP phones, video phones and SIP door entry systems. They look to offer excellent value for money to customers.
Yealink T23G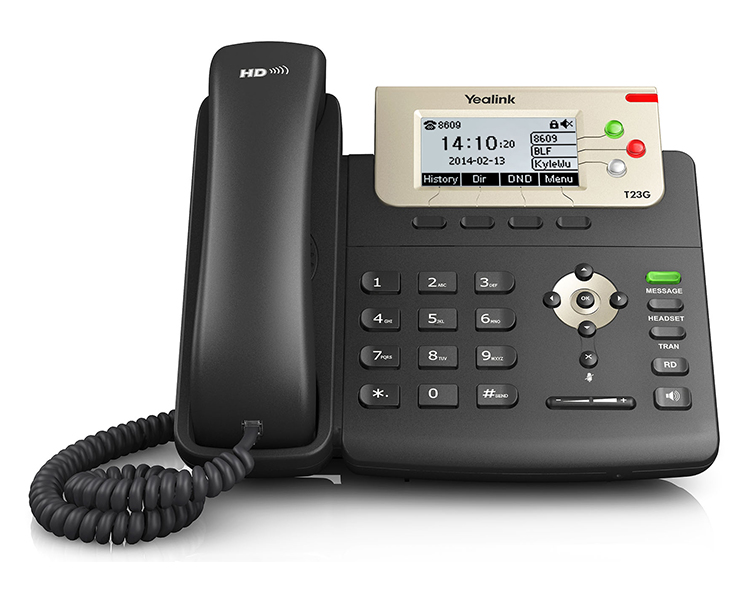 The Yealink T23G is a cost effective, entry level VoIP Solution featuring 3 SIP lines and HD voice. The Yealink T23G is part of the Yealink T2x series that is designed for all levels of phone user, from those who use the phone occasionally to those who use it constantly. The T23G has dual Gigabit Ethernet ports which enables for significantly faster data transfer.
Fanvil X5G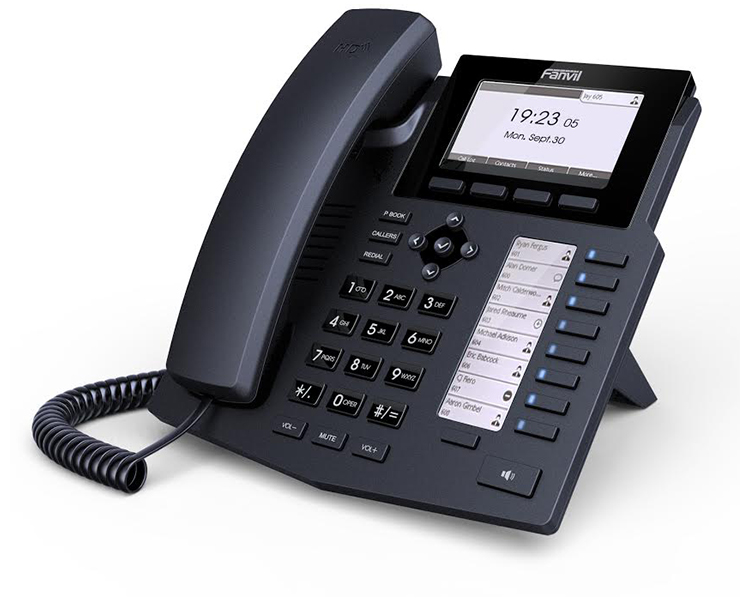 The X5G from Fanvil has 6 SIP lines and HD voice. It is perfect for enterprise phone users and has Gigabit Ethernet capabilities. The X5G also has high levels of interoperability with support for 3CX, Asterisk, Broadsoft, Elastix and Zycoo.
Polycom VVX600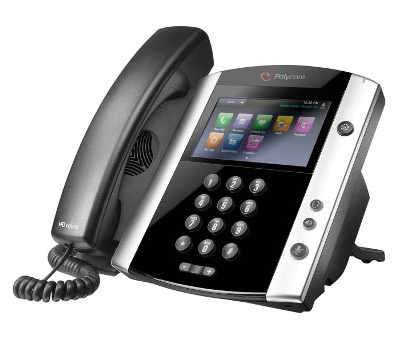 The Polycom VVX 600 is an executive media VoIP phone with 16 SIP lines. The VVX 600 has dual gigabit Ethernet ports and Polycom HD voice, along with a 4.3 inch capacitive touchscreen. These features make the phone perfect for managers and executives.
The VVX 600 has support for Microsoft Lync which makes it ideal for companies where that system is already in use.
Grandstream GXV3275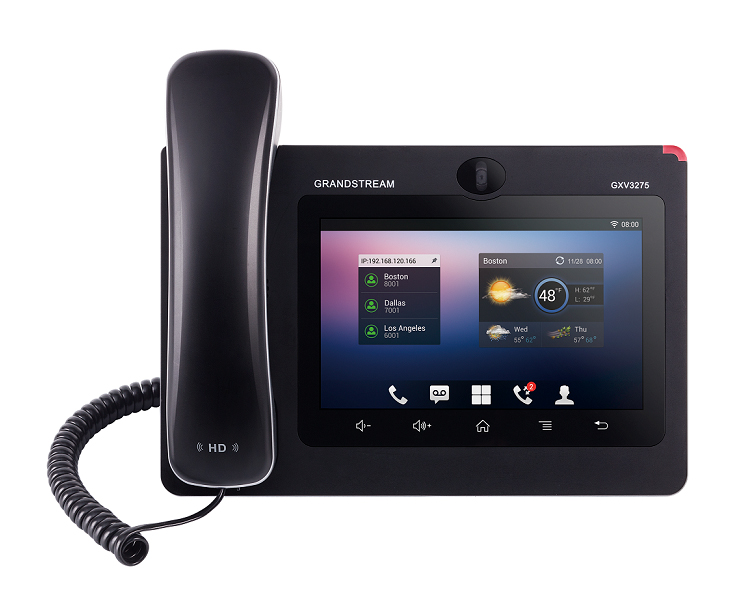 The Grandstream GXV3275 is a multimedia VoIP phone with the Android operating system. It has 6 SIP lines, HD voice and a 7″ capacitive touchscreen. The GXV3275 has dual gigabit Ethernet ports and a 1 Megapixel CMOS sensor camera with privacy shutter.
The GXV3275 gives users the chance to benefit from the thousands of apps on the Google Play Store. This enables for complete customization of the device for the user.
Gigaset Pro Maxwell 10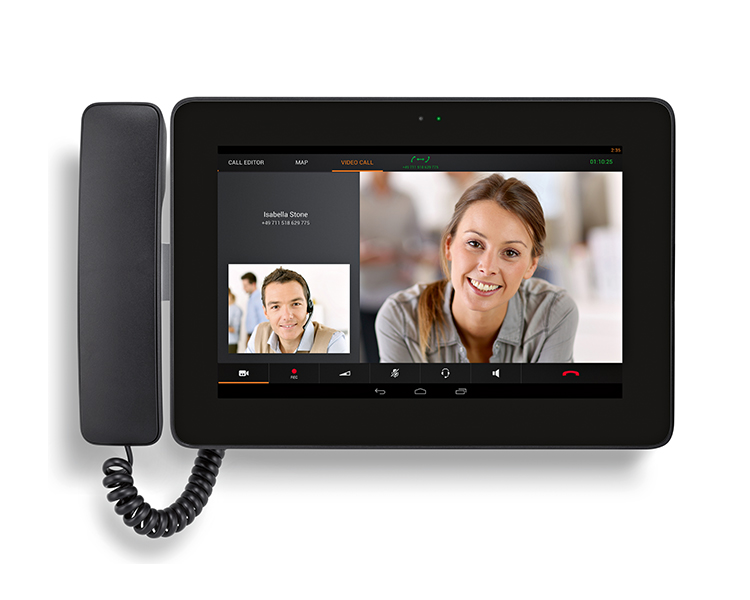 The Gigaset Maxwell 10 has a large 10″ touchscreen and uses the Android operating system. The Maxwell has 12 SIP lines, along with an integrated, front facing, 720p HD camera.  The Maxwell 10 is designed to be the centrepiece of your communications system, with conferencing capabilities.
Share this story with your friends or work colleagues. If you want to stay up to date with our latest products, industry news and offers you can sign up to our monthly newsletters, keep up to date with us on Facebook or follow us on twitter @VoIPon.