VoIPon Solutions, a distributor of the world's market-leading voice over IP equipment and services to businesses, have today announced that they will be one of the official sponsors at the ITSPA awards 2013 at the House of Commons, London on the 6th March 2013.
VoIPon Solutions Sales Manager Alexis Argent said, "We are privileged to be part of such an event and look forward to the ITSPA awards 2013. This is a great reward for those who have dedicated time and resources to the VoIP industry"
About VoIPon Solutions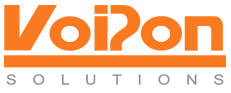 VoIPon Solutions Ltd. distributes the world's market-leading voice over IP equipment and services to businesses. Looking globally for inspiration, the company led the UK/European market into the Voice over IP space and is one of the most established companies in the region.
VoIPon distributes everything required for VoIP with VoIP Phones, Wireless IP Phones, VoIP Conference Phones, Video Phones, IP Video Conferencing, Analog Adapters, VoIP Gateways, Asterisk Hardware, IP PBXs, SIP Door Entry and VoIP Paging Access Control and Speakers.
By bringing best-of-breed equipment and standards of service to businesses both within the UK and abroad, and empowering its knowledgeable staff to build relationships with its customers, VoIPon helps businesses reduce the total cost of ownership of their telecom systems. More information on the company can be found at http://www.voipon.co.uk.
London, UK January 30, 2013
Share this story with your friends or work colleagues. If you want to stay up to date with our latest products, industry news and offers you can sign up to our monthly newsletters, keep up to date with us on Facebook or follow us on twitter @VoIPon.