Yealink VP530, as an innovation of the advanced executive level IP Video Phone unified with audio, video, various applications, creates an immersive, face-to-face experience over the network, empowering users collaborate with each other. Its business designed interfaces,intelligent searching,3-touch dial and numerous programmable key make Yealink VP530 an ideal all-in-one tool for enterprise executives and managers, whether they are in office or SOHO.
Featuring a 7"color high resolution touch screen, the VP530 voip phone offers a concise graphical business designed interfaces, presenting all the function simply in front of you. VP530 enhances user experience and productivity in a more humanized way without changing user habits. It's the touchable Dsskeys/softkeys and virtual keypad meet various requirements for different business by its complete function set, like 18 BLF keys can be set as Speed Dial, which satisfy the ever changing commercial world and enhances enterprise competitiveness.VP530 offers easy-to-use enterprise phonebook solution on the intuitive and icon-driven interfaces. Equipped with celebrated Intelligent Input Method, VP530 significantly reduce the frequencies of pressing buttons.
Furthermore, Intelligent Searching enables you to find out any contacts on the phone and have overall searching on the dialing interface. Even you don't know the target contact's name or number, you can still reach it through remote/LDAP phonebook which is displayed by departments within simply 3-touch, and favorites contacts will be saved in the records, reducing the repeatability of the work and enable searching everywhere. VP530 incredibly help the enterprise carry on the highly effective work, communication and management in its true sense.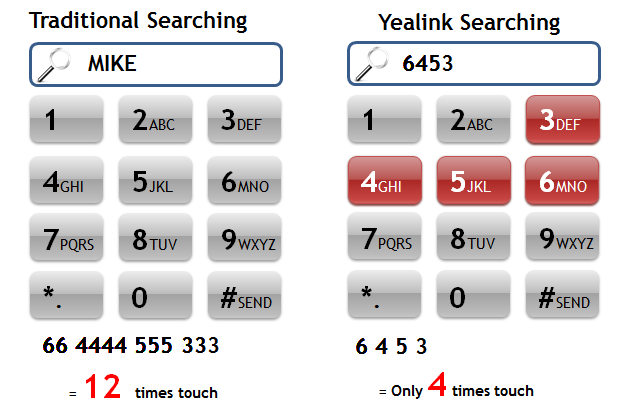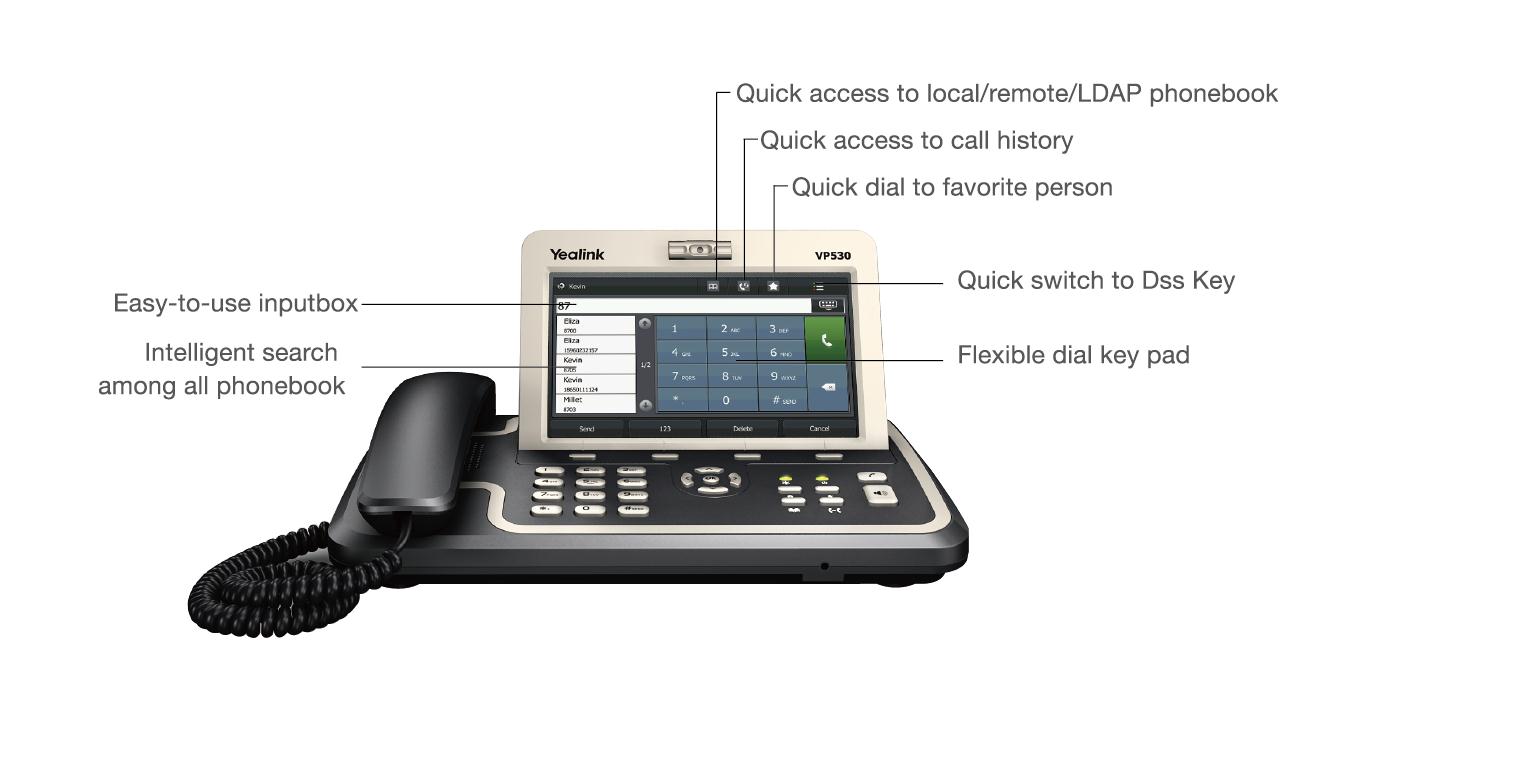 As an industry breakthrough, VP530 offers local 3-way video conferencing, which enables enterprise to hold a video meeting among branches, allowing all staffs to communicate with peers, vendors, and customers on the other side of the world just with one touch. The video conferencing does not require any extra network resources, insuring smooth and HD business conferencing experience under normal network environment.Faster decisions and accelerate time to market with more frequent collaboration are to be made by improving engagement and alignment through regular visual communication without the expensive MCU,saving time for more efficient communication.